BLOG: Access to health care coverage is topic #1 (even in Antarctica)
Dennis Bolin, Health Plan Alliance
03/04/2019

It seems no matter who I talk to these days, the topic of health care costs and access surfaces. Even at the ends of the earth.


If you follow our Twitter feed, you may have seen I recently took a trip to the Antarctic. I met many interesting people along the way. When they heard I work in health insurance they would launch into their opinions, experiences and questions. Demonstrating that health care is at the center of our personal conversations as well as our political ones. Here are a few examples of the challenges we discussed, plus how the Alliance helps members address them, through a combination of education, research, and events.
Member Viewpoint
From a recent retiree: "My Medicare Advantage plan seems so complicated."
Her comment is at the core of the issue we at the Alliance have been focused on: the ease, or difficulty, of doing business with health plans. Alliance members are streamlining both their administrative and care management touchpoints to improve the process. For example, HAP recently shared a pioneering approach of working with physicians with a new program, "
Patients in Charge
". This innovative, collaborative approach emphasizes personal service and places
value on the patient-doctor relationship
.
Alliance members will also look at their consumer initiatives during our 2019 Member Experience, Quality & IT, July 9 – 12.
Political Outlook
From a gentleman in his 80's: "Wouldn't it be easier to have a single payer?"
Health care coverage was a hot topic on the 2018 campaign trail and will likely be even more front and center leading into 2020 with Democratic candidates already floating proposals. As is our tradition, Alliance member senior leaders will be discussing the political landscape and collaborating with peers at our Spring Leadership Forum and Fall Leadership Forum to address the changes and challenges. Our industry is complex and dynamic — to succeed we need to take advantage of these opportunities to network and have open dialog around key trends and issues.
Physician Perspective
From a physician with a provider-sponsored plan: "My practice is struggling with transitioning to value-based reimbursement."
This came up during an in-depth discussion about the challenges providers are having redesigning both their care models and their business models. Of course, Alliance members have been discussing this transition for more than 5 years as demonstrated in a
Value-Based Payment Survey
conducted in partnership with HealthScape Advisors which surfaced a range of challenges plus critical insights that we believe are broadly applicable to all health plans.
Alliance members also spent a full day discussing these issues at our recent Value-Based Payment Fly-in, April 19 - 20. Again, working together to solve some of our greatest challenges and to learn from the success of others.
An Outsider Looking In
A comment by a Silicon-Valley entrepreneur: "It seems that the various players are not accomplishing much in creating an integrated system when other industries are moving quickly to break down barriers."

While the industry as a whole has a long way to go, together we are making strides. Alliance partnered with Navigant to dive into payer-provider partnerships for care management in a white paper which surfaced eight strategies for success from leading health plans.

Alliance members will also be exploring creative ways to reshape their markets at our Strategic Workshop: Health Care Coverage 2023, May 15 – 16.


Everyone involved in the Alliance shares a common objective: improving access and quality while making care affordable and responsive to consumers. How we get there will be the focus of many discussions among our Alliance members throughout 2019 — and we look forward to collaborating with you to continue moving the industry forward.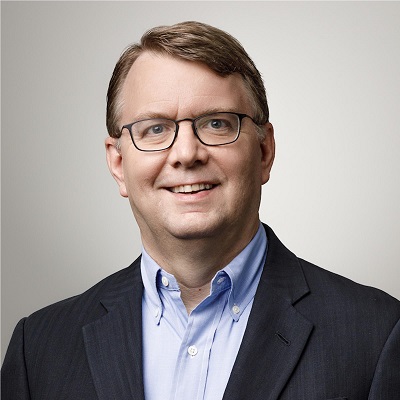 Dennis Bolin
Dennis Bolin is chief experience officer of the Health Plan Alliance. Dennis has extensive experience in health care marketing, customer service, claims, work force, strategic planning and product management. Dennis leads Alliance programming related to on ICD-10, exchanges and health care reform topics. He has more than 25 years of experience working with healthcare delivery systems, health plans and physicians.

Learn more
---
Alliance member upcoming and recent events
Register now for these upcoming events
View the presentation materials from these recent events
To post comments, Click Here to Login