BLOG: Growing where you are already planted
Kristin Rodriguez, Health Plan Alliance
06/24/2019

Dan Michelson, CEO of Strata Decision believes integrated delivery systems need to shift their focus from buying and building hospitals to leveraging their existing platforms to generate growth and often more profitable streams of revenue. This creates the ability for delivery systems to become a hub for health and healthcare in the future.
What needs to occur for this transformation to take place?
In an article published in Becker's Hospital Review recapping the 2019 JP Morgan Healthcare Conference, Michelson outlines six ideas for integrated delivery systems to get started on leveraging their existing platform. Each represents a formidable challenge, but if we work together and take advantage of resources available to us, we can start moving in the right direction.


Embrace the digital front door: Healthcare providers have long excelled at building relationships and trust once consumers walk into our hospitals and clinics. We need to harness the ability to create that same meaningful relationship, without limiting ourselves to a physical location.

Benjamin Isgur, Health Research Institute Leader at PwC Health Research Institute, echoes this advice. At the recent Alliance Spring Leadership Forum, he underscored that Private Equity investors are particularly interested in anything that gets closer to the consumer. And consumers themselves are eager for a new era of care delivery, with new venues and new menu options. If we don't offer consumers a more convenient alternative, someone else will.



Get serious about affordability: This isn't just about transparency or about reallocating resources more thoughtfully. It is bigger than combining clinical and financial data. The healthcare cost problem is huge and policymakers, drug manufacturers, insurers, delivery providers and consumers all play a role.

It's important we avoid the danger that is "everyone's problem" becoming "no one's problem." As part of integrated systems, Alliance members are particularly well positioned to get a strong line of sight on this challenge.



Don't just provide, prevent: Michelson points to the "strong strategic rationale associated with taking on a broader role of driving health versus only providing healthcare" in the communities we serve. Policymakers understand this too; Medicaid and Medicare Advantage plans are encouraged more and more toward payment models and benefit design approaches that take on more than just clinical care.

Just a few themes in the government-sponsored care space include VBID, telehealth, benefit flexibility, and behavioral health integration, all of which present unique opportunities to leverage the network, venues of care, community partnerships, and more to reimagine the system's role in the local healthcare landscape.



Partner to innovate, or miss out: Becoming a hub isn't just about the digital front door or food farmacies. It also means creating a space for innovators to gather, where research and education can occur so that ongoing evolution becomes a core competency of the system.



Target chronic conditions and specific services: This builds on the center of excellence model in profound ways. Systems that craft a powerful experience for specific chronic conditions or targeted services stand a better chance of maintaining a relationship with those consumers. Michelson notes that this is both an opportunity and a threat for integrated systems, as we compete more and more with new platforms gaining competency in serving chronic conditions, like those of CVS Health and Walgreens.



Don't just aggregate data – use it: An Alliance member and informatics leader said that he envisions the day when his informatics teams can stop being data archeologists and can instead be data analysts. The truth is that integrated systems are still solidifying their competency as data aggregators. But it's not enough. It's time to turn our attention to applied analytics: practical data sets that provide decision support so that we can gain better insights and pivot our platforms even faster.
With payers big and small across the country, the Alliance member network is a veritable think tank for executives wrestling these questions and challenges. Join us and work elbow to elbow with your peers at our upcoming events designed exclusively for Alliance organization leaders. You can also meet and hear from Dan Michelson at the Fall Leadership Forum 2019.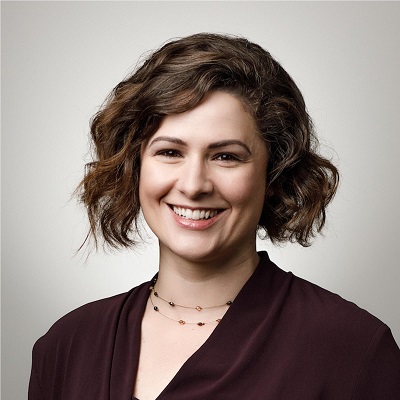 Kristin Rodriguez
Kristin Rodriguez is the chief knowledge officer at Health Plan Alliance. Leveraging a decade of experience in managed care education and consulting, she supports provider-sponsored and regional health plans across the country with educational programming and consulting related to government-sponsored health care, compliance, risk adjustment, risk management, cybersecurity and information technology, as well as informatics.

Learn more
---
Collaborate with us
Collaborate with your Alliance peers at the Elevating the Member Experience Value Visit
Dive deep into the some of the moments that define a member who is happy, loyal and engaged—and one who is not.
Register


VBID 2.0 Fly-in: New perks available for payers that enroll in the latest CMS model
A workshop that will bring both the "vision" of VBID and the "real world experience" into a single conversation, arming Medicare Advantage and Special Needs Plans with the insight they need to better evaluate the opportunities VBID 2.0 present for their health plan.
Register
Hear Dan Michelson speak at the Fall Leadership Forum 2019
Join executives from Alliance member plans, delivery system leaders, as well as experts in innovation, transformational leadership, workforce development and more to explore how regional and provider-sponsored payers view their organizations' readiness for transformation, and how leaders are bridging the gap through iterative innovation.
Register
To post comments, Click Here to Login