Simplify Healthcare
Member Level: Gold
Vendor Overview
Description of Services: Simplify Healthcare is focused on powering connected benefits and provider journeys on a foundation of clean and rich product, benefits, and provider data across the Payer ecosystem. Our end-to-end platform, Simplify Health Cloud™ — powers this connected journey for health plans. Simplify Health Cloud™ is a scalable, enterprise-grade, secure, configurable, and compliant platform aimed at maximizing existing investments in Core-Admin systems. Packaged on the Simplify Health Cloud™ — Benefits1™, Provider1™, Service1™, Claims1™, and
Experience1™ provide Payers with discrete and precise solutions to complex problems and opportunities in delivering a rich set of product, benefits, and provider data.

Benefits1™ — the single source of truth for product and benefits data that enables –a catalog for product and benefits data in a central repository, fulfilling all compliance and mandated document generation; and integration with selling, underwriting, and downstream systems.

Provider1™ — the master record for all provider data that enables –a flexible hierarchy for storing all critical data regarding providers and their relationships, critical provider management processes like onboarding, credentialing, contracting, reimbursement models, roster file management, and provider directories.

Service1™ — delivers an intelligent benefits inquiry experience that enables – a "single pane of glass" for customer service representatives to handle and resolve all benefits inquiries; combines NLP – Natural Language Processing and AI to deliver the most optimum responses to benefit inquiries to members, providers, employers, and brokers.

Claims1™ — delivers a foundation to integrate benefits data from product development and quote to claims and integrates provider data and fees/rates into the claims - that eliminates manual keying of benefits and provider configuration in the claims system leading to – claims accuracy, reduced claims recoveries and faster time to market.

Experience1™— delivers a dynamic data driven digital experience that enables – a rules-driven solution to send and display benefits and provider content to a Payer's digital front door; personalized offerings of benefits and provider content to members based on rules and customer metadata.

Simplify Healthcare ranks No. 159 among 300 honorees on the list of FORTUNE America's Most Innovative Companies, No. 96 on the 2023 Financial Times List of The Americas' Fastest-Growing Companies, No. 132 on the 2023 Inc.5000 Regionals list of America's fastest-growing private companies in the Midwest region, No. 199 on the 2022 Deloitte Technology Fast 500 list, No. 842 on the Inc. 5000 42nd Annual List of the Fastest-Growing Private Companies in America, No. 15 on the Crain's 2022 Fast 50 list of the fastest-growing companies in Chicago, No. 135 on the 2022 Financial Times List of The Americas' Fastest-Growing Companies, and has won the Big Innovation Award in 2022 and 2023 for its member and provider benefits inquiry platform (Service1™).

For more information, please visit simplifyhealthcare.com

Primary Service: Automation, Workflow and IT Services
Secondary Service: Automation, Workflow and IT Services
Alliance members, log in to view this company's complete profile.
---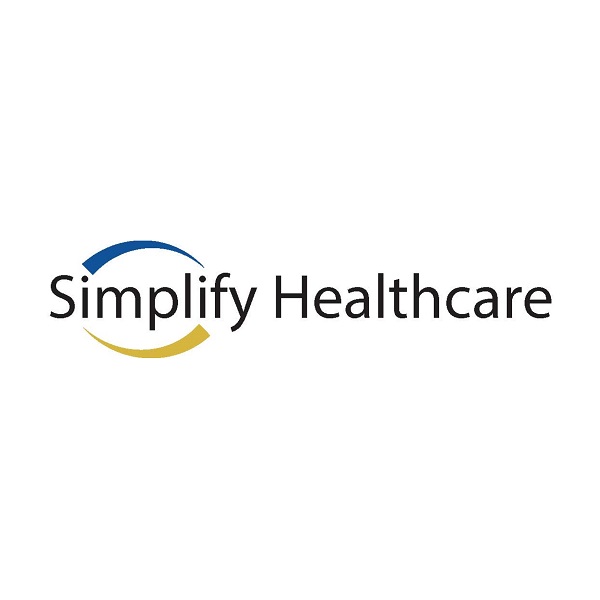 600 N Commons Drive
Suite 110
Aurora, IL 60504
844-720-6678
https://www.simplifyhealthcare.com/
Documents
Presentation: The Future of Medicare Plan Management
Attend this webinar to discover the challenges and opportunities in the Medicare Advantage market for Payers in 2022 and beyond. Learn how Payers can leverage cutting-edge automation technology to grow their market share.
Brochure: eBenefits Sync
eBenefitSync is a patent-pending SaaS based benefit plan management solution that automates the end-to-end product life cycle and enables you to create a single source of truth for benefit plans. eBenefitSync also enables health plans to house all health (all LOB and market segments) and non-health (Life, Ancillary etc.) product information in a single source of truth solution.
Brochure: eMedicareSync Overview
MARKET LEADER IN BENEFIT PLAN CONFIGURATION. The industry's first CMS PBP integrated turn-key Medicare / Medicare Advantage Product Configuration and Document generation solution.