Fly-In: Trends in Individual, Exchange, and ICHRA Markets
Event Date: 1/10/2022 - 1/11/2022
Event Overview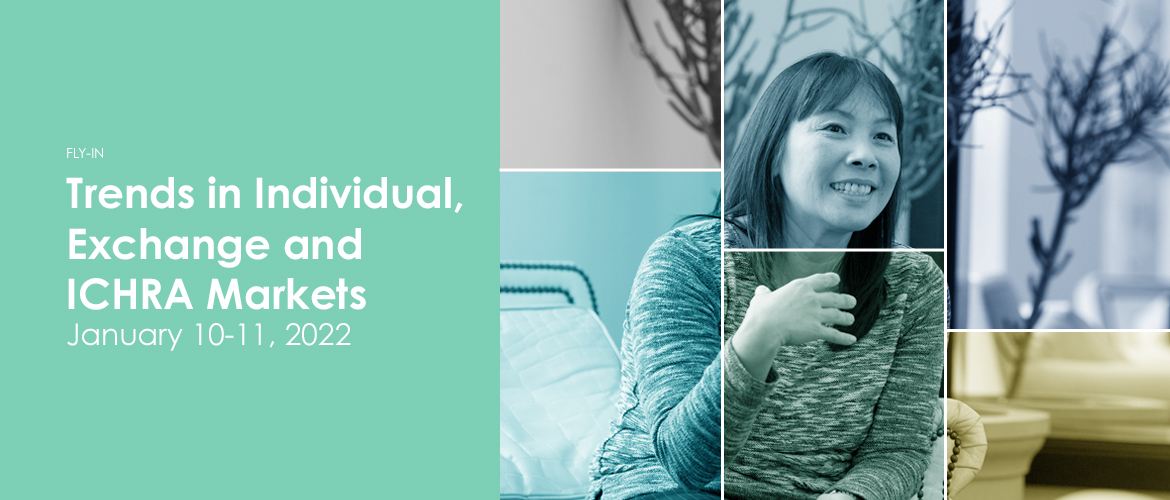 Peer-to-peer sharing of marketing information, product design concepts, experience and marketing strategies
The market for employer-sponsored health insurance is rapidly changing. It started before COVID and has accelerated in the past 18 months. For example, 36% of the workforce is part of the gig economy. This trend is projected to reach 50% by 2027.
That means most workers will be responsible for their own health insurance coverage. Then there are the expanded subsidies for purchasing coverage on Exchanges and products like ICHRAs getting traction. Not to mention the drive-by employers—large and small—who are getting out of the health insurance benefit coverage business. All this portends a shifting market that can benefit regional health plans with strong brands, persuasive value propositions, outstanding customer experience, and superior performance on key differentiators.

Alliance members will share market information, product design concepts, experience, results, and marketing strategies for:
Individual products

Exchange products

ICHRAs and other new product entrants
---
Top reasons to attend
Putting the consumer at the center of your health plan is more than service excellence and ease of doing business. It also means designing products tailored for direct-to-consumer sales. Hear what health plans in other markets are doing to stay ahead of the curve.
The Biden administration is committed to supporting the exchanges and states are adapting. Chris Condeluci will cover what is coming out of Washington that will shape our direct to consumer product strategies.
ICHRA's are gaining traction – and you may not even know it in your market. Ask our panel of experts your questions and learn from their insights.
What have we learned about exchanges since their launch? Exclusive research coming from Duke University explores consumer decision-making on the exchanges.
What does it take to be successful in direct-to-consumer products? Join a lively conversation among your peers facilitated by a leader in the individual product space.
---
Who should attend
Alliance health plan managers, directors, and senior leaders with responsibility for their organization's sales and marketing, product development, finance, underwriting, and/or strategic planning.
---
Venue
This in-person event venue is in the works! Register today and plan to join us in-person. The Alliance will update members when the venue is chosen, with ample time for attendees to make travel plans and hotel accommodations.
Registration
Sponsorship
The Alliance welcomes your interest in sponsoring this exclusive, HPA member-only event. Our member meetings are truly unique gatherings that prioritize collaboration and connection among attendees. We want the very best experience for meeting attendees and event sponsors as well, which is why we carefully match interested sponsors with our meeting offerings.
Apply to become an event sponsor below. Before submitting your event sponsorship registration, view our full Terms and Conditions of sponsoring HERE. You will be asked to acknowledge that you have read and agree to these Terms when submitting your sponsorship registration.
Your event sponsorship registration submission will be reviewed and confirmed within 3 business days by Alliance staff. We look forward to collaborating together on this Alliance member event!
2022 Fly-Ins
Fee End Date
Description
Amount
1/10/2022
Fly-In sponsor
$10,000.00
COVID Protocols
What to expect: Health and Safety Protocols
The Health Plan Alliance's hallmark is the unique space we provide for our members and partners to come together and meaningfully connect around the challenges and opportunities your organizations navigate every day. The health and safety of every attendee is our top priority and we are implementing health and safety protocols for our in-person events aimed at protecting all participants.
These protocols will be updated in response to ongoing guidance from CDC and local health authorities. If you have attended Alliance in-person meetings before, know this experience will be different in many ways – but also rest assured that we remain dedicated to creating unique opportunities to connect, learn and share with your colleagues from across the country.
Please review the Updated Safety protocols HERE.


By registering to attend the event you agree and understand these specific risks noted below:
Liability Disclaimer and Release: COVID-19

The novel coronavirus, COVID-19, has been declared a worldwide pandemic. COVID-19 is reported to be extremely contagious. The exact methods of spread and contraction are unknown, but the virus is believed to spread from person-to-person, by contact with contaminated objects, and even possibly in the air. People reportedly can be infected and show no symptoms yet still spread the disease. COVID-19 is reported to cause serious illness and death. The Health Plan Alliance cannot prevent attendees from becoming exposed to, contracting, or spreading COVID-19 while attending a HPA event or activity. Any in-person interaction may increase the risk of contracting or spreading COVID-19.

I agree and understand these specific risks and nonetheless accept them in order to attend this HPA event. These services are of such value to me that I accept the risk of being exposed to, contracting, and/or spreading COVID-19 in order to participate in person rather than arranging for an alternative method participating or not participating at all. I further hereby forever release and waive all claims and rights against the Health Plan Alliance in connection with exposure, infection, and/or spread of COVID-19 related to utilizing their services or premises or interacting with their members. I understand that this release and waiver means I give up my right to bring any claims including for personal injuries, death, disease, property losses, or any other loss that may be released and waived under applicable law, including, but not limited to, claims of negligence, and I understand that this release and waiver prevents me from seeking damages in any way against the Health Plan Alliance, whether such damages are known or unknown, foreseen or unforeseen, or that occur now or in the future.

I understand that the Health Plan Alliance and the event venue will implement COVID-19 health and safety protocols that align with the most recent guidance released by the CDC and the local health authority. These protocols will include details regarding code of conduct and safety measures (ie, wearing masks in public spaces, maintaining physical distance during sessions, etc) for all attendees. I understand I will be expected to adhere to these guidelines.
Agenda
Last updated November 22, 2021
(All details in Central Time Zone)


Monday, January 10

6:00 pm

Welcome Reception and Dinner

Tuesday, January 11

8:00 am

Breakfast

9:00 am

Welcome

Insights from Washington

10:00 am

Break

10:15 am

ICHRA – A New Product Frontier

12:00 pm

Lunch

12:30 pm

Exchanges – A Whole New Ballgame

1:45 pm

Break

2:00 pm

Individual Products – The Consumer in Charge

3:15 pm

Wrap Up

3:30 pm

Adjourn
Documents
Agenda: Trends in Individual, Exchange, and ICHRA Markets Fly-In
Join your Alliance health plan peers in discussing three products gaining traction and becoming more central to regional health plans' strategies: Individual, Exchange, and ICHRA. Alliance partners will share insights combined with in-depth case studies by members and the balance that makes Alliance events unique and valuable.
Attendees
Below is a list of all delegates registered to date for this event