Risk Adjustment Value Visit 2017
Event Date: 2/15/2017 - 2/17/2017
Event Overview
Access the Risk Adjustment Toolkit
Visit the documents tab to access the event podcasts, presentations and shared resources from the Risk Adjustment Value Visit (department org charts, job descriptions and best practices).
Have a resource you would like to share?
Share a resource
---
The defining operational and strategic issue for any health plan serving government sponsored beneficiaries is risk adjustment. Join us February 15-17 for a deep dive into documentation, operational, and strategic issues related to risk adjustment.
Who should attend?
Chief Financial Officers
Risk adjustment leaders
Clinical analysts and population health stakeholders
Government program leaders with responsibility for Medicare Advantage, Medicaid, or the marketplace
Certified coders and/or those who manage certified coders
Event highlights
EDPS and RAPs reconciliation: How member plans are mitigating risks, managing the process in house, or identifying vendor partners to help them succeed
Case Study from Community Health Options (Maine): Translating risk adjustment intel meaningfully into product design
Case Study from Health First (Florida): How this plan is capitalizing on its investment in the risk adjustment to extend the program's value
Coding Work Group: Live broadcast (in-person and online)
Wednesday, February 15 | 8:30 AM ET | 90 minutes
A collection of case studies from Alliance member plans, with a focus on appropriate documentation. To join the online broadcast, register for the Value Visit as a virtual attendee and you will receive the dial-in information. (NOTE: CEU earning opportunity*)
CEU Earning Opportunities*
This event has been approved for 3.5 CEUs by AAPC and AHIMA. Individuals who attend the live broadcast of the coding workshop are eligible to earn 1.5 AAPC CEUs and 1.5 AHIMA CEUs for that session and individuals who attend the whole Value Visit in Orlando are eligible to earn 3.5 CEUs from both organizations.
This program has been approved for 3.5 continuing education unit(s) for use in fulfilling the continuing education requirements of the American Health Information Management Association (AHIMA). Granting prior approval from AHIMA does not constitute endorsement of the program content or its program sponsor.
Thank you to our Sponsors
SILVER SPONSORS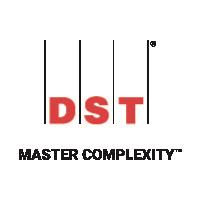 BRONZE SPONSORS


OTHER SPONSORS



Functions
Wednesday, February 15, 2017
6:30 - 8:30 pm Networking dinner for event delegates at The Rusty Spoon
Thursday, February 16, 2017
6:30 - 8:30 pm Networking dinner for event delegates at 310 Lakeside
Agenda
AGENDA AT A GLANCE* (Full agenda can be found in the Documents tab)
*note: this is a working agenda and will be updated as sessions changed a/or speakers are confirmed
**We have been approved for AAPC and AHIMA CEUs
| | |
| --- | --- |
| WED, FEB 15 | Documentation, department structure and data management |
| 8:30am | Coding workshop: Case study examples and best practices review (CEU opp) |
| 10:15am | Best practices for a smooth and effective IVA process (CEU opp) |
| 11:15am | RADV: risk mitigation, audit preparation and lessons learned (CEU opp) |
| 12:15pm | Lunch and Learn: Roundtable discussions |
| 1:15pm | Understanding and managing the risks of overpayment |
| 3:15pm | Flash case studies: EDPS and RAPs reconciliation – homegrown solutions |
| 4:15pm | Case study recap: Alliance member plans take RAPID-M for a test drive |
| THURS, FEB 16 | The political environment and strategies for survival |
| 8:30am | Understanding the political environment and the anticipated impact on risk adjustment |
| 10:30am | The fringe impact: How to surf the public exchange risk adjustment wave |
| 1:00pm | Case study: The lifecycle of beginning a new vendor relationship |
| 2:50pm | Case study: Translating risk adjustment intel meaningfully to product design |
| 4:00pm | Case study line up: Working with providers for effective risk adjustment communication and intervention |
| FRI, FEB 17 | Expanding the value prop of risk adjustment |
| 8:00am | Breakfast break outs: Roundtable discussions |
| 8:45am | Department structures and policy and procedure show and tell |
| 9:30am | Case study: An Alliance member health plan capitalizes on their risk adjustment department's value proposition |
Venue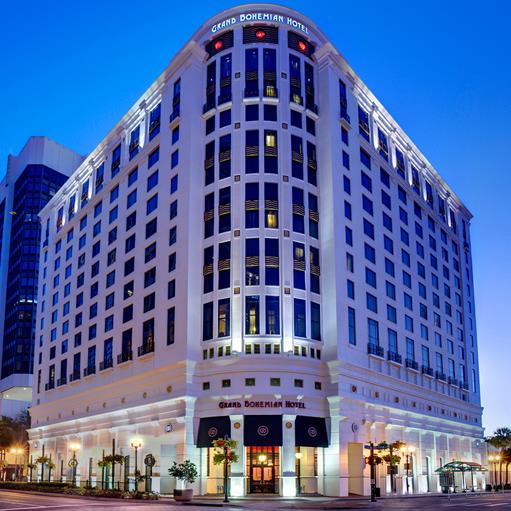 Grand Bohemian Hotel
325 S Orange Avenue
Orlando, FL 32801
407.313.9000
Our room rate is $209 plus taxes/fees. Internet access in the guest rooms is complimentary. This rate may be available three days prior and three days after our meeting dates, depending on the hotel's availability. You should call the reservations department at 866-663-0024 and ask for the Health Plan Alliance (HPA) room rate or click here to book your room online. You must call the hotel by January 23, 2017 in order to receive our group room rate. Should you call after this deadline, you will not be guaranteed to receive our group room rate or the hotel may be sold out. Please note that the group block could sell out before this date.

DRESS
Business casual attire is appropriate for the meeting. Remember that the hotel meeting room temperatures vary, so we recommend that you layer clothing to be comfortable in case the room becomes either hot or cold.

GROUND TRANSPORTATION
The hotel is about 13 miles from Orlando International Airport (MCO) and is approximately a 25 minute drive. Taxi service is available for an estimated $45 one way. Valet parking is $26 overnight and $16 if not staying overnight.

ORLANDO WEATHER
Click here for the latest weather forecast.
Documents
Page 2 of 5 First | Previous | Next | Last
Page 2 of 5 First | Previous | Next | Last
Attendees
Below is a list of all delegates registered to date for this event
Speakers