Information Technology & Operations Value Visit
Event Date: 2/7/2018 - 2/9/2018
Event Overview
Access all the event presentations and podcasts from the documents tab.
Hosted by: SelectHealth and Providence Health Plans
As health plans and their provider owners and partners continue an unprecedented pace of revolutionary changes across the enterprise, incredible demands are placed on the information technology infrastructure and operational framework. This value visit brought leaders in these key areas together to explore challenges and breakthroughs in operationalizing change in today's healthcare industry.
Download the event presentations and podcasts for in-depth information on:
Results from the 2017 CIO Survey: evaluation of trends in IT and an updated inventory of tools
Gain insights from multiple health plan case studies on market perspectives and the demands placed on IT and operations
SelectHealth Plan case study: Their management operating system and continuous improvement methodology
Providence Health Plan case study: Web service architecture and pushing data to the user front end
Closed session for health plans only: Perspectives on critical platforms and vendor relationships
Vendor panel: Emerging capabilities and priorities in today's claims systems
Making the shift to the agile model and moving away from the traditional waterfall
Master data management and data governance: P&P show and tell and committee structure and governance tools
Cost optimization: Achieving efficiencies and operating well with a compressed budget
---
Member Testimonials
"The presentations were great and very engaging. I especially enjoyed the sessions on Data Governance, agile development and CMBD/Enterprise architecture. The networking was also very valuable. "

Dave Cook
Paramount Health Care
"The on-site visit to SelectHealth was awesome. Good presentations—the client case studies show real world application."
Lisa Kuhls
Medical Associates Health Plans
"It was absolutely fascinating to hear the perspectives of CIOs and COOs from other health plans. The concept of health plans no longer being claim processing centers and instead being data and analytics companies is a concept that has been circulating at HNE. It was reassuring to hear so many others following this same path."

Chris Jasinski
Health New England


"Very informative. I really learned a lot about IT roles. I have been in operations but am excited to learn more about IT."

Kellie Opp
Avera Health Plans
---
Thank you to our event sponsors
PLATINUM SPONSORS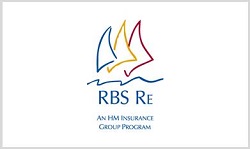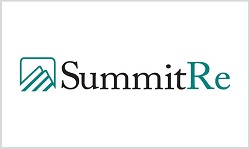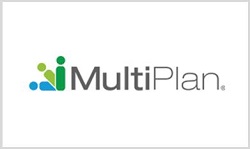 GOLD SPONSORS





SILVER SPONSORS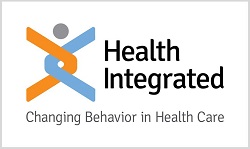 BRONZE SPONSORS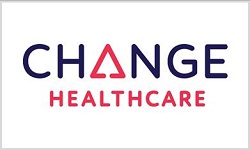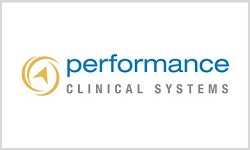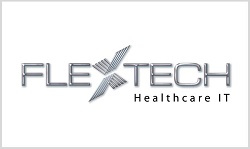 OTHER SPONSORS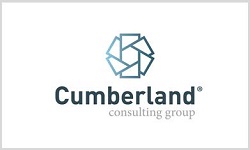 Agenda
For a detailed agenda go to the Documents tab to download
AGENDA AT A GLANCE
| | |
| --- | --- |
| Wed, Feb 7 | Industry trends' impact on IT investment and development strategies |
| 8:00 – 8:30am | Breakfast |
| 8:30 – 9:00am | Welcome and Introductions |
| 9:00 – 10:00am | The 2017 Alliance member CIO Survey: What's next for CIOs across the country? |
| 10:00 – 10:20am | Break |
| 10:20 – 11:30am | Alliance Member Health Plan closed session: Claims system discussion |
| 11:30 – 12:30pm | Lunch |
| 12:30 – 2:15pm | Panel discussion on the claims system evolution: How today's technology is changing to meet tomorrow's managed care challenges |
| 2:15 – 2:30pm | Break |
| 2:30 – 3:30pm | Western Health case study: Best practices in transitioning from waterfall to agile development |
| 3:30 – 4:30pm | SelectHealth case study: Enterprise Architecture and aligning capabilities and processes |
| 6:00pm | Reception |
| Thurs, Feb 8 | Gaining efficiencies in data quality improvement, operations and automation |
| 8:00 – 8:30am | Breakfast |
| 8:30 – 10:00am | Panel discussion: Best practices and lessons learned in master data management and data governance |
| 10:00 – 10:30am | Break |
| 10:30 – 12:00pm | Health Alliance Plan case study: Achieving efficiencies and operating well with a compressed budget |
| 12:00 – 1:00 pm | Lunch |
| 1:00 – 5:00pm | SelectHealth Health Plan Onsite Workshop: Operationalizing Innovation |
| 5:30pm | Dinner |
| | |
| Fri, Feb 9 | Ensuring security for your members and disaster readiness for your Plan |
| 8:00 – 8:30am | Breakfast |
| 8:30 – 10:00am | Health First Health Plan case study: Cybersecurity for your team and your consumers |
| 10:00 – 10:15am | Break |
| 10:15 – 11:30am | Cox HealthPlans case study: What happens if a key leader gets "the death card"? |
| 11:30am | Wrap Up and Adjourn |
Venue
Grand America Hotel
555 South Main St
Salt Lake City, UT 84111
801.258.6000
Reservations 800.304.8696
Website
The hotel room block expires on January 15, 2018
Our room rate is $229 plus taxes/fees. This rate may be available three days prior and three days after our meeting dates, depending on the hotel's availability. You should call the reservations department at 800.304.8696 and ask for the Health Plan Alliance (Vizient) room rate or book online. Should you call after the deadline, you will not be guaranteed to receive our group room rate or the hotel may be sold out. Please note that the group block could sell out before this date.
DRESS
Business casual attire is appropriate for the meeting. Remember that the hotel meeting room temperatures vary, so we recommend that you layer clothing to be comfortable in case the room becomes either hot or cold.
GROUND TRANSPORTATION
Taxi from the Salt Lake City International airport is approximately $20.
Learn more
SALT LAKE CITY WEATHER
View
the latest weather forecast.
Documents
Attendees
Below is a list of all delegates registered to date for this event
Speakers