Fly-in: Effective Channel Strategies
Event Date:4/9/2019 - 4/10/2019
Event Overview
Determining an effective channel strategy—especially among your brokers—can make or break achieving your sales goals.
Led by: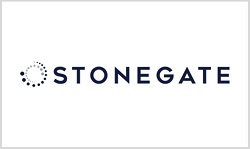 ---
Discuss, learn and share best practices of what makes an effective channel strategy.
An effective channel strategy takes forethought—it is essential to your success. But it has many components that must fit together.
An effective channel approach includes: Organization, operations and strategy.
---


Event highlights
Join your Alliance peers and experts in the field to share successful strategies and best practices in these areas:
Identifying your channel partners which will result in reaching your sales goals.
Knowing what factors are most important to your channel partners and how well you perform on
Maximizing relationships with your channel partners—especially brokers—to ensure they are working collaboratively with you.
Determining an incentive and compensation package that motivates your brokers and sales force to achieve high results.
Offering a training and credentialing program that meets the needs of brokers and binds them to you.
Providing the technology making the brokers job easier making it more likely they will recommend your products.


---

Learn about the Broker Relationship Benchmarking project
Alliance member health plans participated in a survey project with Stonegate Advisors. Learn about the results and determine how utilizing the tool and process can improve your broker relationships.
---


Who should attend
This meeting is only open to Health Plan Alliance members and invited guests.
Sales and Marketing executives and managers responsible for growing their business
Managers who work with channels - especially brokers - responsible for building and maintaining relationships resulting in meeting sales executives.


---
Thank you to our event sponsors
---
Other recommended events
Register now for these upcoming events
View the presentation materials from these recent events
Venue
Health Plan Alliance Headquarters
290 E. John Carpenter Freeway
Irving, TX 75062



Hotel
Omni Mandalay Hotel
221 E Las Colinas Blvd
Irving, TX 75039
972.556.0800
Website

Click here or call the hotel to book your room at our rate of $185 plus taxes/fees by March 19th.


DRESS
Business casual attire is appropriate for the meeting. Remember that the hotel meeting room temperatures vary, so we recommend that you layer clothing to be comfortable in case the room becomes either hot or cold.


GROUND TRANSPORTATION
Taxi from the Dallas/Ft Worth International airport and Love Field airport is approximately $25 one-way. UberX is $17-20. The hotel above provides a shuttle to the Alliance office at 290 E John Carpenter Fwy, which is where the meeting will be held.


DALLAS WEATHER
View the latest weather forecast.
Documents
Attendees
Below is a list of all delegates registered to date for this event
Speakers