Fall Leadership Forum 2020
Event Date: 10/6/2020 - 10/8/2020
Event Overview
The Fall Leadership Forum brings Alliance member executive leaders together for unparalleled strategic discussions and networking. Expect an agenda with peer-led case studies at its core, plus compelling insights from topic experts that fuel energetic conversations.
Even as we adjust to a virtual environment, collaboration is at the center of everything we do. Every element of this event is crafted to facilitate relationship building and sharing between Alliance member executives from across the country. Expect powerful authenticity with a dash of fun.

Registration and additional information will be available soon!
---
3 reasons your executive leadership should attend

More time for talking with your peers in thoughtfully designed spaces that make meaningful conversations easy


Interactive discussion sessions that tap into the collective knowledge of the entire audience


Timely case studies from your Alliance colleagues on how their organizations are tackling the issues you're facing


---
Featured presenters


FIRESIDE CHAT

Adam Grant
Organizational Psychologist, The Wharton School of Business; Bestselling Author; Host: WorkLife, a TED Original Podcast
Adam Grant has been Wharton's top-rated professor for 7 straight years. As an organizational psychologist, he is a leading expert on how we can find motivation and meaning, and live more generous and creative lives. He has been recognized as one of the world's 10 most influential management thinkers and Fortune's 40 under 40.He is the author of 4 New York Times bestselling books, Give and Take, Originals, Option B, and Power Moves. Adam is the host of WorkLife, a chart-topping TED original podcast.


KEYNOTE

Bob Cusack
Editor-in-Chief, the Hill and national policy and politics analyst
Bob Cusack has developed a nuanced, insider's knowledge of policy and politics over his years, evolving from his post at the most respected news organization in Congressional circles. Cusack's insights support Alliance members who want to learn what's happening behind-the-scenes in the halls of Congress, how it could affect you, and what makes Washington's leaders tick.


FIRESIDE CHAT

Maria Konnikova
New York Times Best-Selling Author & Champion Poker Player
Maria Konnikova is an award-winning author, professional poker player, and writer for The New Yorker. She is an ambassador for PokerStars Team Pro and has written two New York Times bestsellers, The Confidence Game, winner of the 2016 Robert P. Balles Prize in Critical Thinking, and Mastermind: How to Think Like Sherlock Holmes, an Anthony and Agatha Award finalist. Maria is currently working on a book about poker and the balance of skill and luck in life, The Biggest Bluff, to be published in 2019 by Penguin Press. Maria holds a Ph.D. in Psychology from Columbia University. Her doctoral work was on risky and emotional decision making in uncertain environments—the precise sorts of conditions you encounter not only at the poker table but in many corporate settings. Maria's writing has been featured in Best American Science and Nature Writing and has been translated into over twenty languages. Maria's podcast for The New Yorker and WNYC, "The Long-Distance Con," was a finalist for the National Magazine Awards for 2019. Maria also hosts the podcast The Grift from Panoply Media, and is currently a visiting fellow at NYU's School of Journalism. She graduated from Harvard University.


KEYNOTE

David Epstein
#1 NYT Best-Selling Author of Range & The Sports Gene, Expert on the Science of High Performance
David Epstein has made it his mission to uncover the keys to achieving high performance. In his latest book, Range: Why Generalists Triumph in a Specialized World, which is on the top ten New York Times bestsellers list, named one of Amazon's best business books of 2019 as well as Inc.'s 2019 Must Read Books for Entrepreneurs, Epstein examines the world's top performers, from professional athletes to artists, scientists, entrepreneurs and Nobel laureates. Epstein brings bold new insights on the best approach to career development. His conclusion: In most fields, especially those that are complex, unpredictable, and difficult to automate, generalists, not specialists, are primed to excel. Sharing fascinating examples, Epstein shows that at every stage of life, from the development of children in math, music and sports to students fresh out of college trying to find their way, to mid-career professionals in need of a change and would-be retirees looking for a new vocation after moving on from their previous one — generalists triumph as the world around them becomes increasingly specialized. Merging stories from the worlds of sports, business, medicine, and education, Epstein sheds light on the paths to peak performance. From how to best prepare for our specialized world to how to optimally incorporate AI into our workplaces, Epstein unpacks the science of success — and will leave Alliance members with actionable takeaways to improve how they live, work, and prepare for the future.
---
Thank you to our event sponsors
---
Who attends
This meeting is only for Health Plan Alliance members and invited guests. We encourage all Alliance members to send two executives to ensure your organization obtains the full value of the meeting.
Chief executive officers
Chief operating officers
Chief financial officers
Chief medical officers/medical directors
C-level executives
Strategy officers and managers
Business strategy and development executives
---
Highlights from Spring 2019
ATTENDEE QUOTES
"The networking was very valuable and it was great to connect with other health plans in similar circumstances."
"Speakers were very good and I had the opportunity to meet with a couple of vendors we may consider working with."
"The ability to share in a safe environment is the best thing about these meetings!"
Venue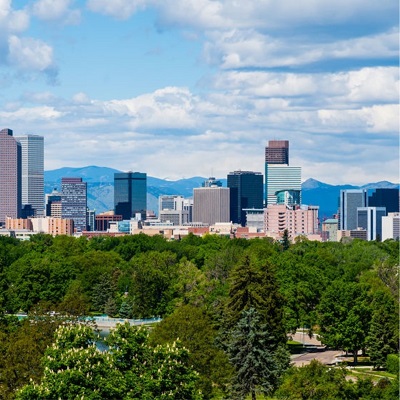 Kimpton Hotel Born
1600 Wewatta St
Denver, CO 80202
303.323.0024
Reservations 800.368.2544

The hotel room block expires on September 14, 2020
Our room rate is $285 plus taxes/fees. This rate may be available three days prior and three days after our meeting dates, depending on the hotel's availability. You should call the reservations department at 800.368.2544 and ask for the Health Plan Alliance (Vizient) room rate or click here to book online. Should you call after the deadline, you will not be guaranteed to receive our group room rate or the hotel may be sold out. Please note that the group block could sell out before this date.
DRESS
Business casual attire is appropriate for the meeting. Remember that the hotel meeting room temperatures vary, so we recommend that you layer clothing to be comfortable in case the room becomes either hot or cold.

GROUND TRANSPORTATION
Uber/Lyft from the Denver International airport is approximately $30-35. Click here for driving directions and taking the train from the airport.

DENVER WEATHER
View the latest weather forecast.
Attendees
Below is a list of all delegates registered to date for this event