Job Board
The Health Plan Alliance job board is a list of open positions posted by your Health Plan Alliance peers and is available for all health plan member organizations. Individual members with a valid log-in may search the job board for available positions and contact the job poster with additional questions or to express interest in applying.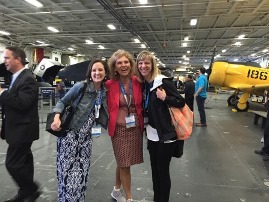 Want to search for listings?
Click here to view the job board listings and access detailed information on each posted position. Note, you must be an employee of a current member health plan and have a valid User ID and password to access this page.
Want to post a job?
There are no fees associated with posting a job, as this service is included in your health plan's annual membership dues.
To take advantage of this benefit, the appropriate permission level must be assigned to the individual employee(s) with responsibility for posting and maintaining that organization's open job postings. Need help completing this step? Contact us.
If you're ready to post new jobs for your health plan or manage the postings you already have, click here to visit your job portal.