Provista marketplace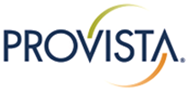 The Health Plan Alliance partners with Provista to provide purchasing power to Alliance members. Provista is an established supply chain partner. In fact, Provista is the only company that's expanded past health care into government, education and business. With more than $55 billion in purchasing power and 90% product coverage, Provista is connecting customers with top contracts from the nation's leading suppliers. Provista goes beyond contracts, adding value to businesses through innovative supply chain solutions.
Take advantage of your purchasing power through Provista marketplace. Click here
Note: To access the Provista contracts available to Health Plan Alliance member organizations, you must be an individual employee of an Alliance member health plan, and you must have a separate login ID and password for the Provista marketplace site. Members can review our instructions for navigating the Provista marketplace to learn more by clicking here.