BLOG: Deciding what to say no to: Association Health Plans, Short Term Medical, Level Funded Plans
Rick Koven, Consultant, Koven Consulting and Coaching
07/24/2018

Association Health Plans, Short Term Medical and Level Funded Plans (self-funding for small groups) have all been around for a while, but have taken on new meaning since the ACA, and more especially in the emerging regulatory framework of the Trump administration. While some see these new offerings from a business retention or defensive perspective, others see true growth potential. No matter, these products are complex and a healthy dose of caution is warranted. As one participant at the recent Alliance Product Design Strategies for Individual and Group Commercial Business Fly-in put it, "The hardest part of this is not saying yes to all these new products, but rather deciding which to say no to."


Association Health Plans
Recently announced
regulatory guidelines
create new paths for establishing Association Health Plans (AHP's). "Bona fide" AHP's for groupings of employers from unrelated industries are now allowed, as are exclusions of maternity, mental health and Rx coverage. While no experience rating is possible, with benefit exclusions, these fully insured or self-funded programs are likely to undercut ACA qualified small group plans on price. A 5:1 age rating slope will also make pricing more favorable for employers with younger workforces. With 35,000 Associations in the U.S. and a significant push from the broker community, there is much attention on this market. Regulation remains a bit of a "Wild West" scenario. MEWA solvency rules apply state by state and AHPs' are likely to emerge where regulation is more lax.
Short Term Plans (STDLI)
New guidelines expand permissible STDLI's from three to 12 months. With individual underwriting and pre-existing condition exclusions allowed, and maternity excludable, these plans, which may also include lifetime caps and be non-renewable, harken back to the days of durationally rated major medical. STLDI's will appeal to young, healthy male and non-subsidized people in the individual market. These are highly commissioned and high margined plans with 55 percent target MLRs. However, with about half of all Americans having a pre-existing condition, health plans are weary of the adverse publicity which surfaces when, inevitably, member claims will be denied based on pre-ex.
---
Alliance exclusive: Download the Milliman presentation from the 2018 Product Design Fly-In, Tale of Two Markets: Association Health Plans and STLDI, for information about the possibility of a dual market in both individual (ACA and Short Term) and Small Group (ACA and AHP) starting in 2019-ish, and considerations for health plans.
---
Level Funded
Once a niche product, level funding is becoming widespread as an alternate play in the ACA small group environment. These are self-funded plans that act more like the old minimum premium plans many are familiar with. Small employers (as low as two lives!) pay their full liability each month but may get a refund if experience is positive. This market is expected to grow five to six percent on top of trend and peel away better risks from ACA. The key is the ability to medically underwrite individuals and reject groups if claim exposure is unacceptable. As Nanette Penz-Reuter, MedWise Partners, and Karl Volkmar, UHAS Inc., pointed out at the Product Design Fly-in, proper underwriting is a critical as, "you'll get killed" without a risk score for every belly button.
---

Alliance members can access additional presentations on this topic from the documents section of the 2018 Product Design Fly-In event page including a case study on SelectHealth's Share product, Scott and White's product portfolio redesign and insight into how plans can accelerate product innovation through product testing presented by Stonegate Advisors.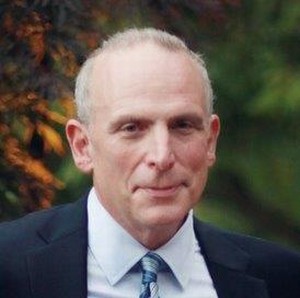 Rick Koven
Rick Koven is a long-time consultant to the Health Plan Alliance and many member plans. Rick has firsthand knowledge of health plan operations and competitive market dynamics. He is also a graduate of the Columbia Coaching program and a certified executive and organization coach.

Learn more
---
Alliance exclusive upcoming and recent events
Register now for these upcoming events
View the presentation materials from these recent events
To post comments, Click Here to Login