BLOG: How provider-sponsored health plans use their super power to differentiate in government-sponsored health care
Kristin Rodriguez, Health Plan Alliance
08/31/2018

This August in San Francisco the Alliance brought together our member health plans operating in—or thinking about diving into—government sponsored health care. From a deep dive into Medicare Advantage (MA) product design and marketing strategy to major wins and lessons learned in risk adjustment, quality and member engagement, Alliance members shared how they are differentiating themselves in their marketplace and serving their beneficiaries. The event featured 20 health plan case studies, plus a dozen more sessions from subject matter experts. Here are some themes that bubbled to the top, plus a few gold nuggets we picked up along the way.
Medicare Advantage strategy and growth
MA is accelerating in market share, but much of the growth is being driven by the big four players: United, Humana, Kaiser and Aetna. Regional and provider-sponsored plans must leverage their strategic advantages in the local markets to play and win.
---
Alliance exclusive: Download the workshop presentation, Medicare Advantage strategy and growth workshop and product design revolution.

---
Seniors may look for health plans to organize their coverage differently in the future, driving home the need for provider plans to evolve and adapt to the changes being demanded by consumers. Things to consider:


Seniors are more diverse and distant from families and social networks. Creation of communities can support both social and health care needs in the future.


Coverage and care can now be modified at the condition level. How can plans be designed to support cost effective and highly tailored benefits that can manage or reduce health risk over time?


The ability for beneficiaries to achieve optimal physical health status and financial peace of mind from one organization is key.


Real-time navigation for the right care, for the right condition, at the right time. Both an assisted and self-guided model will be required.


Given the complexity of Medicare coverage, simplifying choices and options will become critical in future distribution models, based on a fundamental understanding of customer wants and needs.


Use advanced machine learning models to drive effective targeting and outreach through advanced segmentation—look at things like lifestyle, preferred communication channels, and other key metrics.


---
Alliance exclusive: Download the Medica case study,
Leveraging consumer data to grow Medicare market share.

---
When it comes to MA sales, know that the days of the senior simply asking, "how do I enroll?" are long gone. The biggest failure when it comes to broker sales: reps don't ask for the sale or don't know how to ask, and seldom do they ask for referrals. Solve for this by investing in broker training that goes beyond the CMS minimum requirements. Educate them on the value proposition of your health plan, the care management program of your health plan, and educate them on your plan to onboard members.


PRO TIP: Don't forget physician-based sales. Sales teams need to build relationships with provider staff. Done right, these leads will become the bread and butter for the sales rep with one of the highest close ratios of all activity by sales team. Similar to selling to fee-for-service, with office manager/sales staff.
Alliance members interested in learning more about this topic should join us at the upcoming Leveraging Your Brokers to Increase Your Business Fly-in.
Achieve quality with member and provider engagement
Brett Francesconi of Providence Health Plan joined Sheryl Pierce of Quartz Health Solutions to discuss what makes their organizations' 5 Star MA plan rating possible. Brett led with this idea: "Quality is a verb, not a noun, and we trumpet that message over and over again." This philosophy is coupled with the "secret ingredients" Brett and Sheryl say make their high ratings possible: organization culture, provider partnership, member experience, a dedication to quality improvement, and a data driven approach. A few more gold nuggets they shared with audience members:


Community collaboration is a best practice of high-quality plans


If your provider system is apt to provide care in a certain way, but your benefit doesn't cover it, it's a huge dissatisfier


If you can anticipate the questions prospective beneficiaries will have, and educate them well up front, that prevents confusion from growing into dissatisfaction
Alliance members who are interested in a deeper dive into member experience strategies that support your satisfaction efforts, should consider attending our upcoming Member Experience Value Visit.
At the center of engaging both members and providers is the health plan's benefit design. We invited an expert panel to discuss value-based insurance design (V-BID), the ongoing, national MA experiment which has recently been expanded to all 50 states. The panel shared openly that people tend to like the "idea" of V-BID, but the challenges of implementation can prevent it from becoming a reality. The other challenge is how this new flexibility, as reinterpreted by CMS, works in the real world when everything health plans are learning about beneficiaries validate again and again, that what members really want is— "simple."
Karen Horgan of VALHealth tackled the issue of choice architecture in her presentation on the best ways to engage your members. She boiled it down to three simple concepts which health plans can influence: the choice environment, the words we use, and the incentive we design. Her rules of the road:
Make the right path the easy path. People say they want choice, but they really don't; they want guidance. Choice architecture.


Words—the way you frame something really matters. Communicating eating habits' impact differently. Instead of calories, talk about minutes on a treadmill.


The design of the incentive is so much more important than the size. The concept of anchoring; how can we use people's expectations do get them to do what we need? Health care is often dependent on forcing fresh starts; use regret to do that.
---
Alliance exclusive: Check out these other VALHealth white papers on using behavioral economics to drive engagement.
---
Network adequacy and members with complicated care needs
During this day's session we featured a series of sessions which covered several timely issues, including:
But the day's theme was set with our opening presentation, when HealthScape Advisors and Milliman teamed up for a powerful exploration of this question: How do we capitalize on what makes us unique in our marketplace? Our super power is our close connection to our provider owners, partners, and communities, but how do we leverage that to positively impact health outcomes for the populations we serve?
---
Alliance exclusive: Download the HealthScape Advisors and Milliman presentation, Re-investing in your provider partnerships: From A to Z (APMs to Zero Waste)

---
Our favorite nuggets from that presentation:
Integrate claims and clinical data to fuel strategic and financial decision making. Rising risk, leakage, what services the system is losing to a different provider system—and why. Help your provider owner understand the total cost of care so they're better able to negotiate with other payers. Our presenters highlighted this as an imperative. If you can't get good at this, you are negating your value for your owner.


Leverage your "Collective Expertise" so everybody wins. Providers may want CM, UM back, and there may be some value to that. Usually the provider is eager to take ownership of a portion of your population, but often the highest risk populations bust the providers' framework. These are ideal opportunities to leverage the health plan's care management expertise.

Share your intel. A small plan is nimble and knows the local market, but often your provider owner knows before you do when there is a new market entrant. Share your intel in strategic planning.


Change the conversation from "cannibalizing" population to "let me help you get the costs down and the risk scores up."


Innovating to improve outcomes for vulnerable populations
This session series featured three powerful case studies from Alliance members Passport Health and Adventist Health, including:
I also chaired a panel on how health plans can invest in safety net innovations, in which our experts echoed the sentiment highlighted by our 5-star plan presenters and many Alliance members in attendance: finding powerful ways to partner with your community to impact social determinants and improve outcomes is a key differentiator for the highest quality-rated health plans.
---
Alliance exclusive: Download the expert panel presentation, How health plans can intelligently invest in safety net innovations

---
Achieving stability in the ACA marketplace
Amidst some high-level strategic conversations on everything from community partnerships to broker development and training, we wrapped up the government programs event with one of the most critical, core capabilities every health plan operating in the ACA has to do very, very well. Risk adjustment. Alliance members Avera Health, Alliant, and Western Health Advantage each shared a different perspective on how to tackle some of the most common challenges, including data governance and leakage, product design in the marketplace, and developing culture, relationships and structures that support a sound risk adjustment strategy. View the presentations below:

---
Alliance members can access all the event presentations from the documents section of the 2018 Co-Located: Government Programs AND Risk, Compliance, Privacy & Security Value Visit event page. Have a question about a topic covered at the event? Ask you peers through the Alliance discussion forum or contact us and we'll connect you with the people and resources to get your questions answered.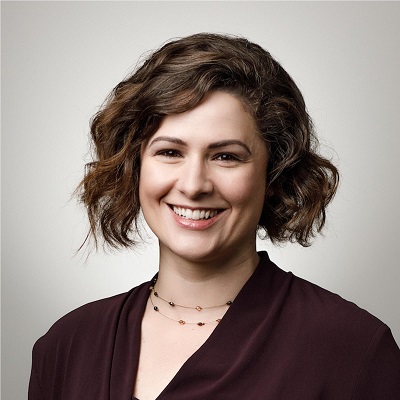 Kristin Rodriguez
Kristin Rodriguez is the chief knowledge officer at Health Plan Alliance. Leveraging a decade of experience in managed care education and consulting, she supports provider-sponsored and regional health plans across the country with educational programming and consulting related to government-sponsored health care, compliance, risk adjustment, risk management, cybersecurity and information technology, as well as informatics.

Learn more
---
Alliance exclusive upcoming and recent events
Register now for these upcoming events
View the presentation materials from these recent events
To post comments, Click Here to Login