How Intermountain and SelectHealth Engaged Members and Saw ROI with Direct-to-Consumer Telehealth
Intermountain
10/02/2018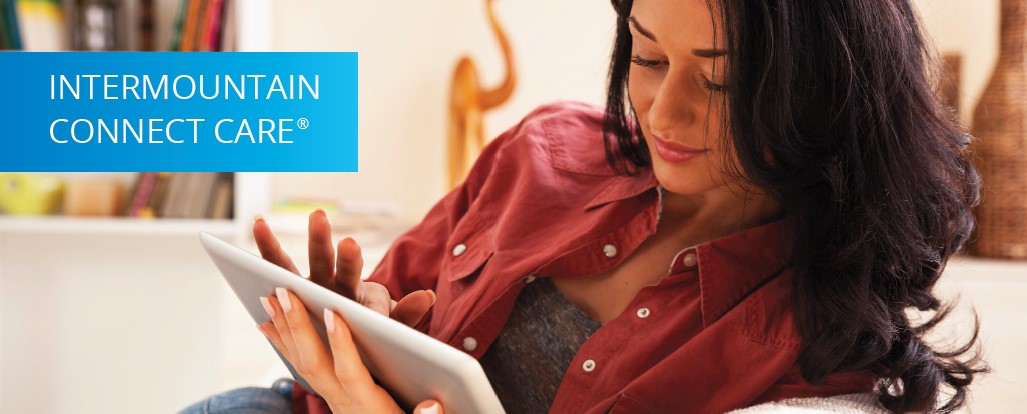 Intermountain Healthcare, a not-for-profit integrated health system based in Salt Lake City, recently presented the results of its claims analysis showing the value and quality impact direct-to-consumer telehealth has on its system and patients.
The analysis showed that Intermountain saved an average of $367 per claim due to virtual care, equating to a total claims reduction of $183,000. The health system also estimates that virtual care saved patients 43.2 minutes and $146.93. For a full overview of Intermountain's study and result, watch the webinar recording here.
Intermountain's ROI results can be attributed to the strength of its direct-to-consumer telehealth program, Connect Care. Intermountain has built a robust program, and marketing has been an integral part of its success.
The integrated health system's marketing team took a thoughtful approach to launching and marketing its telehealth service to health system patients, as well as members of Intermountain's insurance division, SelectHealth.
Before Intermountain launched Connect Care, they conducted research to better understand consumer awareness of telehealth, willingness to embrace the service, and the role the Intermountain brand could play in the program. Through that research, Intermountain found that only 20% of people had heard of telehealth, and less than 10% had used it. However, the percentage of people who were willing to use telehealth increased when the service was associated with the Intermountain brand.
Based on its research findings, Intermountain decided to brand its direct-to-consumer telehealth offering Intermountain Connect Care. The health system partnered with American Well for the service, and developed a three-pronged marketing approach to build awareness, drive engagement, and encourage utilization of video visits.
Phase 1: Marketing to Employees
The first marketing phase launched in February 2016, when Intermountain began marketing its telehealth service to its employees. Intermountain developed this soft launch strategy to:
Gather feedback from employees
Improve the patient experience prior to a public launch
Test marketing strategies
As the largest employer in Utah, Intermountain knew that if its employees used the service and had a good experience, they would be more likely to become word-of-mouth ambassadors for Connect Care.
Intermountain used different marketing tactics to build awareness, engagement and utilization among employees, including a system-wide email, screensavers on employee computers, and a "first visit free" coupon to encourage utilization.
Phase 2: SelectHealth Members launch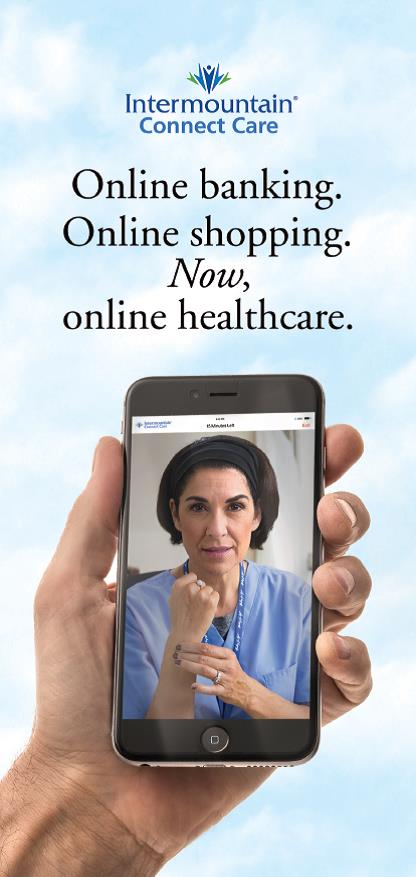 A month later, Intermountain Healthcare began the next phase of Connect Care marketing by launching the service to SelectHealth members. Launching to SelectHealth before the public launch gave members an opportunity to learn about Connect Care. This launch was especially important to large group employers who had been asking for a telehealth program for a long time.
In this phase of marketing, Intermountain advertised the benefit in SelectHealth's print newsletters. The health system also inserted marketing material into existing mailers, such as bills, and had a web presence on the SelectHealth website.
In addition, Intermountain worked with other insurance groups to expand coverage and drive utilization.
Phase 3: The Public Launch
In April 2016, Intermountain launched Connect Care to the public. The integrated health system used traditional media, including TV and radio, in addition to in-person hospital and community events. To build engagement with Connect Care, Intermountain partnered with American Well's engagement services team for its digital marketing initiatives, including social, search and mobile advertising. Intermountain also send outs monthly email campaigns promoting the service to the public.
Intermountain three-phased approach to marketing has been incredibly successful, driving thousands of Connect Care sign ups and visits. The integrated health system continues to emphasize the importance marketing has on telehealth adoption, and believes its superb results are dependent on its marketing investment, both financially and operationally.
You can learn more about Intermountain's marketing approach here.