Join us in welcoming Celeste Keeton to the Alliance team!
Health Plan Alliance
04/20/2020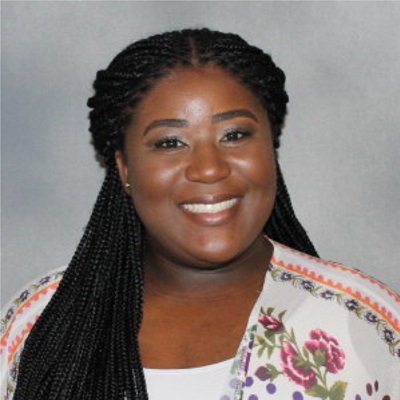 Celeste Keeton
Operations and Communications Specialist

On April 1, we welcomed a new member to our team, Celeste Keeton! Taking on the role of operations and communications specialist, Celeste is providing webinar and meeting support, and making sure you are in-the-know about all the ways you can collaborate with the Alliance network. You'll also likely see her at our meetings providing on-site support and participating in the sessions.
To help you get to know Celeste, we did a Q&A session with her. If you receive an email from Celeste or see her at an Alliance meeting, we encourage you to say hello and welcome!


Alliance: What brought you to the Health Plan Alliance?
Celeste: I am passionate about the healthcare industry because it gives me the chance to impact the lives of everyday Americans. Prior to joining the Alliance I worked at Vizient helping hospitals aggregate spend and leverage their partnerships. I was intrigued by the work of the Alliance and how we provide value to health plans through collaboration.
Alliance: You are currently pursuing a degree in cognitive science. Wow. Tell us more.
Celeste: When I moved to Dallas, I heard about the Cognitive Science Program at the University of Texas at Dallas. This program focuses on the understanding of intelligent systems. I chose to minor in Human-Computer Interactions, which delves into the comprehension of how people respond to and learn from technology.
Learning and communication are the cornerstones of my professional aspirations. Considering the advancements that are consistently made within the technology space, I believe having a degree that allows me to leverage knowledge of how that technology will be received is going to be key in building communications, learning and development programs in the future.
Alliance: You are not a native Texan. Tell us about your hometown and what brought you to Texas?
I am originally from Panama City, Panama. It is a rural city with a predominantly Caribbean population of Afro-Latinos. As an Army family, we moved to the Unites States and settled near the Fort Bragg military installation in North Carolina. Having lived the majority of my life within NC, I decided a few years ago to move elsewhere to experience the benefits of a metropolitan city. I did a lot of research but ultimately landed on Dallas being a great place to start planting roots.

Alliance: If someone bumped into you at an Alliance meeting, what should they ask you about?
I am a self-proclaimed "foodie" and I typically have great intel. on where to find a nice meal. I also love cinema and I am always willing to dissect the cinematography and character archetypes of recent films!