Blog: Navigating the "new normal"
Kristin Rodriguez, Health Plan Alliance
06/30/2020

We saw our last Alliance member load their suitcase into a taxi the morning of March 6. It was the final day of our Data and Infrastructure Evolution Summit, which we held in Dallas. That event featured tabletop discussions, multiple health plan case studies, and of course, the ever-present conversations over breakfast, during the breaks, and at our Alliance-hosted social evening. We brought attendees to the uniquely entertaining Dallas Cidercade, where members sampled dozens of local cider, toured the brewery, and played video games together while munching on Texas barbeque. We compared notes on the risks and opportunities related to interoperability compliance and population health data requirements. I miss connecting with our members in surprising venues like this one, but mostly I miss those aHa! moments I witness when our members sit down, break bread together, and get to work. Know that your Alliance staff misses you all very much.

The moment the Alliance embraced a "virtual-first" engagement approach, we determined to keep our connections – and yours – as strong as possible. Since we waved goodbye to that last Alliance member from the taxi window, Alliance staff have made hundreds of phone calls. We've met with nearly half of our member health plans' leadership teams in private strategy sessions, and are scheduling the balance to complete in the coming weeks and months. The Alliance has already hosted over 70 webinars, peer-group discussions, and roundtables. We've fielded scores of requests for consulting or industry insight, and have quietly connected members with others in the Alliance network, to offer advice and share their experience with sensitive issues. Part of the value health plan leaders get from the Alliance is the concierge support our team provides.

On June 16, we piloted our first virtual experience and hosted the MA Sales & Marketing Virtual Summit online, instead of in the Alliance learning center in our Dallas headquarters. As all pilot programs do, this experiment pinpointed the opportunities for improvement. It also illuminated the "big wins" where those aHa! moments delighted attendees and staffers alike. Event performance indicators were strong: Over 130 individuals registered for the virtual summit and nearly 90 individuals joined us on each of the summit's three days. The chat streams were lively (over 600 chat messages were shared throughout the summit!)—these sidebar conversations are often just as valuable as the presentation itself. Session feedback validated that even in a virtual space what you truly want is to hear from each other; our most popular sessions were the "lightbulb moments" Alliance members shared in a flash case study style. We learned a great deal from the anecdotal feedback as well: Members had ideas on how to encourage even more collaboration and considerations for session scheduling.

Our attendee satisfaction scores rivaled that of our in-person meetings. Here's what a few attendees and sponsors had to say about the summit:


"I honestly did not think I would like a conference virtually. But I was mistaken. It was wonderful and I enjoyed it. I felt like we were finally together again, even if for just three days."

— Alliance Member
"It was the best virtual experience I have had since being at home. Your staff was exceptionally organized which made it so much easier for the participants."

— Summit Sponsor
"Breaking the formal nature of a Summit into a more conversational opportunity to network was valuable."

— Alliance Member
"I loved the Get on the Move segment and Small Group Breakouts."

— Alliance Member
"It was a great experience and we look forward to participating in future Alliance events."
— Summit Sponsor
"As a first time attendee and the fact that the conference was virtual, everything was organized and informational. I will be sharing the information with my team members."

— Alliance Member
The Health Plan Alliance has always brought our members together to do meaningful work. We'll continue to do just that, and we won't let the "virtual" get in the way of the professional connections you crave or prevent those aHa! moments we all need. So look forward to getting back to work with your Alliance network soon—we'll be the ones waving through your computer screen ... no cab fare required.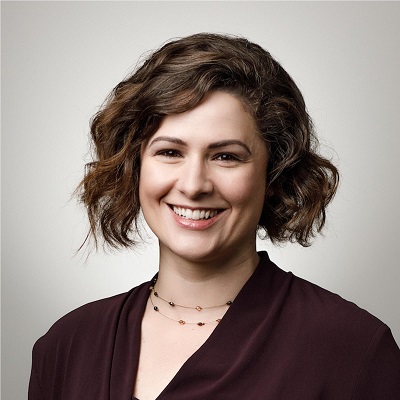 Kristin Rodriguez
Kristin Rodriguez is the chief operating officer at Health Plan Alliance. Leveraging a decade of experience in managed care education and consulting, she supports provider-sponsored and regional health plans across the country with educational programming and consulting related to government-sponsored health care, compliance, risk adjustment, risk management, cybersecurity and information technology, as well as informatics.

Learn more
---
Alliance member upcoming and recent events
Register now for these upcoming events
View the presentation materials from these recent events
To post comments, Click Here to Login