Top takeaways from the ACAP CEO Summit
Kristin Rodriguez, Health Plan Alliance
07/10/2017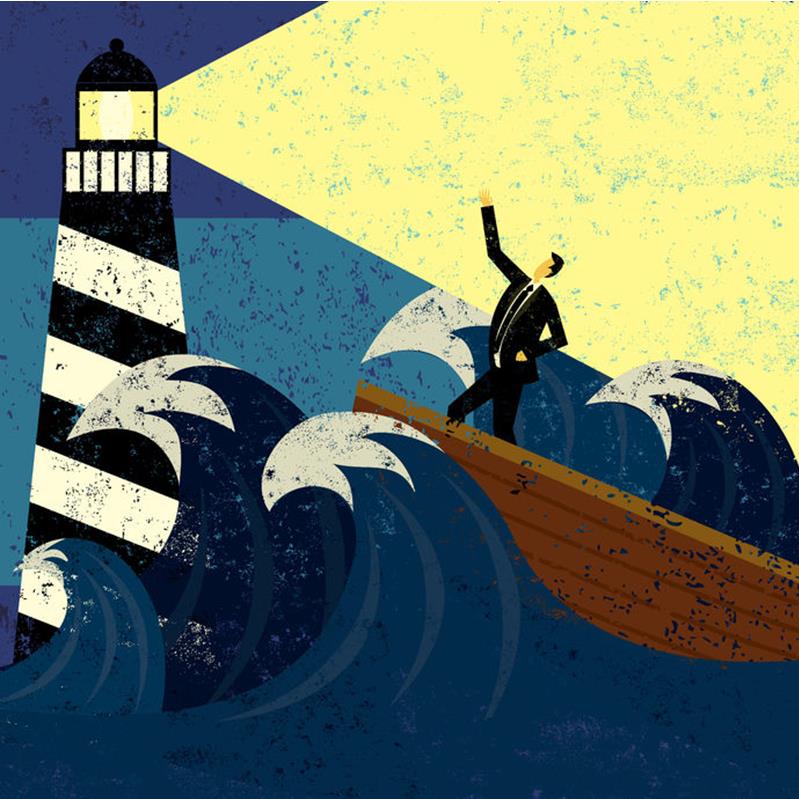 In the last week of June I was lucky to attend the Association for Community Affiliated Plans (ACAP) CEO Summit in D.C. The Alliance and ACAP have many members in common and the two associations complement one another very well: ACAP's mission is to represent safety net health plans through advocacy work and best practice sharing while the Alliance works with health plans across product lines and supports health plan strategy and operations through education, networking, and group purchasing. As I headed home from the summit, I reflected on a brief comment one of the speakers made about tacking through difficult seas.

Health plans serving beneficiaries in government sponsored health care find themselves navigating difficult waters, with strong headwinds from the public policy debate. Is health care a right? Or a privilege? Dr. J. Mario Molina pointed to the analyses from the Kaiser Family Foundation and the estimate from the Congressional Budget Office (CBO), which predict proposed changes at the Federal level will shift responsibility to individual states and to individual people, particularly our most vulnerable populations. As health plans operating in this environment and committed to serving recipients of government sponsored health care, we must tack into the wind, and as no route leads directly to the desired end point, decisions – and often compromises – are made along the way. ACAP is fueling an ad campaign – Medicaid is US - urging policymakers to protect Medicaid funding and to abandon any policies that shift the cost burden so dramatically.

As health plans operating in government sponsored health care navigate these waters, consider the advice shared by Dr. Molina: Send your staff to Congress to re-educate policymakers and their aids annually because turnover is high. Grassroots efforts are critical; educate your local community on social media and ensure your community members and leaders understand how policy around the ACA and Medicaid affect all health care consumers. For more ideas on operationalizing your relationships with state and federal level policymakers, check out this recording of a Health Plan Alliance member discussion, led by Community Health Plan of Washington.

The Summit's sessions addressed the other challenges facing health plans as we sail into this headwind. A CEO Panel with John Lovelace of UPMC for You, Chris Palmieri of the Commonwealth Care Alliance, and Alliance member Peter Marino of Neighborhood Health Plan of Rhode Island discussed a range of issues facing their leadership teams, not the least of which was social determinants of health and how payers are slowly but steadily shouldering more responsibility for interventions that go beyond clinical care. John Lovelace noted that addressing social determinants goes hand in hand with conversations around value based payment (VBP) arrangements, as payer and provider alignment is critical to ensuring long term effectiveness and sustainability. If your plan is developing strategies to address social determinants, don't miss the Alliance August 29-30 fly-in on this specific issue. Registration is open now, and the hotel room block expires soon. The next fly-in is October 24th and focuses on VBP in Medicaid.

When asked what they see as the next frontier for the national health care conversation, the CEO panel pointed to engaging consumers meaningfully in their health care. They highlighted the critical conversations we need to have much earlier and much more frequently: long term care and end of life planning. They pointed to finding new and more powerful ways to engage healthy behaviors and more prevention-focused health management. Peter Marino, CEO of Neighborhood Health Plan of Rhode Island noted that "health care isn't local – it's personal." He underscored the challenges facing consumers, which prevent them from acting like consumers. He also pointed to leaders in engagement like community health centers and behavioral health care specialists, which have had great success in engaging individuals in meaningful healthcare conversations and decision making. Peter noted, "We have a larger bridge to cross when it comes to connecting people to their health care and health care cost." CEOs and other executive leaders from Health Plan Alliance member health plans take this discussion head-on at the 2017 Fall Leadership Meeting, September 26-28 in Asheville, NC.

Is your health plan fully engaged in government sponsored health care? Have you entered one of these product lines and perhaps are now reconsidering as you engage in scenario planning? Perhaps you're evaluating government programs like Medicaid, MA or the marketplace as a way to diversify your portfolio or honor your mission to serve a specific community. Whatever your government programs strategy, we want to hear from you. The Alliance has invited our member CEOs to complete a brief survey to help us develop programming to support your needs and priorities.
To post comments, Click Here to Login