Top takeaways from the Alliance August Medicaid Fly-in on social determinants on health
Kristin Rodriguez, Health Plan Alliance
09/18/2017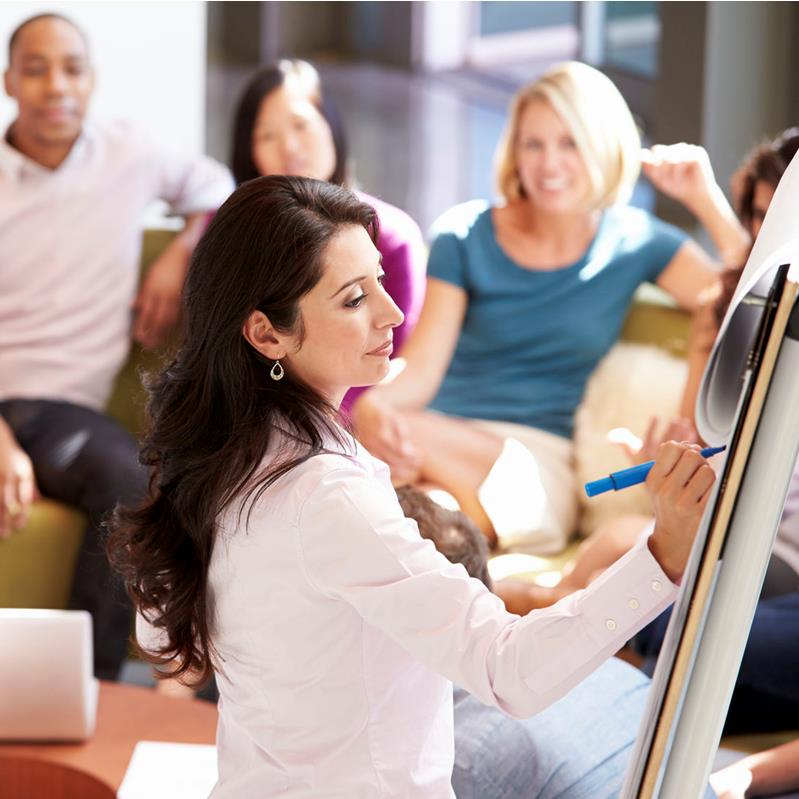 August 29-31, 16 Health Plan Alliance member organizations sent over 40 delegates to Medicaid Fly-in on social determinants of health in Lebanon, OR. The event was hosted by Alliance shareholder, Samaritan Health Plans, which is headquartered in Corvallis, OR. While the challenge of adequately accounting for and managing social determinants of health isn't limited to only health plans serving Medicaid populations, no organization feels it more than those serving these vulnerable populations. But we found in Oregon that these organizations are also embracing new and innovative approaches to changing that.
Samaritan Health Plans executive leadership team members all contributed to the event's agenda and pulled in perspectives from key community partners as well, including Leslie Clement, director of health policy and analytics with the Oregon Health Plan, of the Oregon Health Authority. Kim Whitley, COO with Samaritan, moderated a particularly powerful panel discussion that included leaders from community partner organizations that are all stakeholders in the local Coordinated Care Organization (CCO). Rather than approaching the model as a "check the box" exercise that is merely compliant with Oregon's requirements, this passionate group of stakeholders leveraged the collective impact model. "We wanted to engage any organization that wanted to positively impact the health outcomes of our community. Many agencies are involved and we facilitate a culture that says 'we are in this together,'" Kim Whitley explained. The panel described the five conditions necessary to collective impact success, and walked us through their CCO's journey to implementing powerful change. One of the first areas of focus was aligning efforts and timelines between all of the community entities, so that it became possible to leverage resources collectively and share data more proactively. The next project on the advisory committee's plate is to further leverage the regional health assessment to continue the coordination of strategies and planning for publicly funded health improvement at the local and regional level. Mitch Anderson, health director with the Benton County Health Department highlighted that "having a health assessment like this provides a map to check that your entity's mission is still valid and is meeting the needs of the community you serve." Definitely an amazing result from this CCO's efforts is the clarity the collective impact model has offered in driving how the region picks its projects. Continued funding challenges have precipitated a decline in public health and its role in local communities, and this problem is felt in counties and regions across the country as state Governors continue grappling with the realities of budget constraints.
That's why this fly-in on social determinants of health was one of a two-part event series. The second event in the series is hosted by Passport Health Plan on October 24 in Louisville, KY and focuses on another lever on the horizon for policy makers and insurers: Value based care for Medicaid. Just as the shift to managed care has continued in states nationwide in response to growing health care costs, more and more attention is now focusing on incorporating value based care, whether via new contracting for insurers, for providers, or via waivers. Conversations around behavioral health and other services―whether to carve them in or out―are also compounded as all of these topics gain urgency. This fly-in features an agenda powered by the executive perspective, and brings health plan CEOs Mark Carter and Jim Parker together with John Steele, managing partner with HealthScape Advisors, LLC and operations exec Carl Felix of Passport Health Plan. We'll also welcome Adam Meier, deputy chief of staff on policy with the Kentucky Governor's Office, to round out the day. Registration for this event is open now.
These conversations are critical to Alliance member health plans' success, particularly those operating in government programs. Dr. Kevin Ewanchyna, chief medical officer with Samaritan Health Plans, reminded attendees in August that health care organizations "should not be afraid to further policy in our states," as we understand more and more how the outcomes we are being asked to produce are tied to factors oftentimes out of our control, and out of our payment model as well. "An individual's specific health outcomes are impacted by much more than medical care, " Dr. Ewanchyna underscored, and conversations around the medical home are transforming more and more into "the medical neighborhood." Passport Health Plan, like Samaritan, is embarking on its own journey to realize another vision of a medical neighborhood. The health plan is bringing together Louisville's mayor, community service providers and health care providers, to build a wellness campus designed to directly impact the drivers of poor outcomes in their local community, including chronic disease, access to care, social determinants, health equity and community engagement. We'll get a close look at this case study at the October 23-24 Fly-In in Louisville and hope you'll join us. Like Samaritan Health Plans' collective impact model, Passport Health Plan offers us another close-up of one health plan's efforts to change the dynamics for their Medicaid populations. The lesson learned from both case studies? Stakeholders from community organizations, health care providers and policymakers must have ongoing, meaningful dialogue, before we'll see an impact on the communities we're all working to serve.
To post comments, Click Here to Login