Clarity Software Solutions
Member Level: Bronze
Vendor Overview
Description of Services: Clarity Software Solutions, Inc. provides technology-driven healthcare engagement through multimodal communications. As an industry leader, Clarity assists clients to optimize customer relationships by enhancing flexibility and control over the management and delivery of their communications. With their Accelerate Member Engagement® offering, consultative services are provided to enhance welcome and plan lifecycle correspondence, driving increased participation in member activities and benefits. Clarity's custom solutions are built within secure web-based technology, are easy to use, and allow a single communication to be published to any media type – print, web, mobile, or email.
Primary Service: Automation, Workflow and IT Services
Secondary Service: Administrative Systems
Alliance members, log in to view this company's complete profile.
---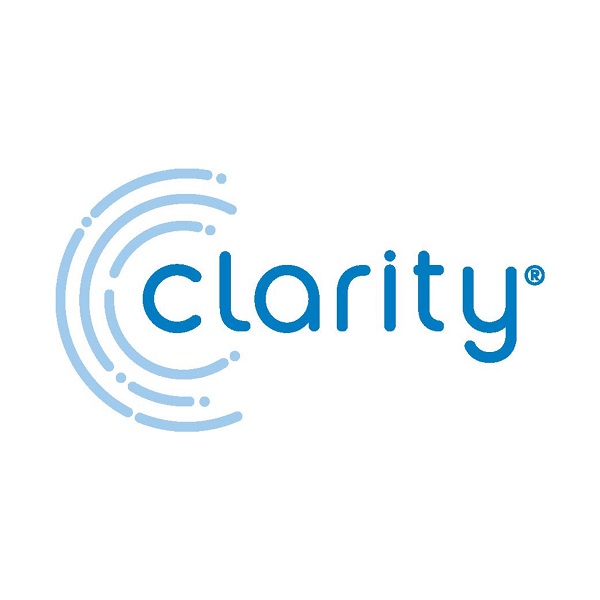 92 Wall Street
Suite 1
Madison, CT 06443
(203) 453-3999
http://www.clarityssi.com
Vendor Video
Documents
7 Member Actions That Drive ROI for Health Plans
This ebook explores how engagement intersects with health plan performance measures and outlines seven high-value, high-impact member activities and benefits that make for happier, healthier members and save money and boost ROI for payers.
Recording: Optimize Your Member Engagement
During this video presentation, you will hear how Clarity can help you create a strategic member engagement calendar to get the most value from the communications you send to members throughout the year.
7 Member Engagement Strategies for Health Plans
How Omnichannel Communications Make Members and Health Plans Healthier: Google the word 'engagement,' and you'll get over 400 million hits. Forbes says customer engagement is the direct route to every important business objective, and a perusal of C-Suite-focused publications and websites shows that across industries, business leaders, and particularly those in the healthcare sector, agree.
Accelerate Member Engagement
In this document, you will learn how Clarity Software Solutions, Inc. accelerates member engagement for healthcare organizations nationwide. Clarity provides industry-leading SaaS technology and consultative services to enhance ID Cards, EOBs, Member Guides, and other welcome and plan lifecycle correspondence.
Presentation: Transform Existing Member Communications to Accelerate Member Engagement
Clarity shares how they are helping healthcare organizations nationwide achieve up to an overall lift of 50% in member engagement via their existing member communication spend on welcome letters, member guides, EOBs, 1095s and more. CDPHP shares their experience partnering with Clarity and you'll see firsthand how Clarity's strategic experiments and robust data dashboards are driving member engagement and next best actions.
Brochure: Clarity's Medicare Platform
Clarity shares facts about their Medicare Platform and how their Medicare solution allows users to produce and deliver Medicare-compliant member ID Cards, documents, and forms and to leverage Clarity's Member Engagement solution.
Audio: How Health Plans Approach Member Engagement
Clarity recently surveyed their health plans to determine how plans are thinking about member engagement, what their pain points are and how plans are strategizing to adjust to the consumer facing industry.