HealthScape Advisors, LLC
Member Level: Vendor
Vendor Overview
Description of Services: HealthScape Advisors is a management consulting firm dedicated to serving clients in the healthcare industry.

HealthScape Advisors' offers a broad range of consulting services, covering the following areas (but not limited to);

• Strategy Development and Execution
• Revenue Management
• Payer/Provider Collaboration and Alignment
• Business Performance Improvement
• Mergers and Acquisitions
• Growth and New Business Development (e.g., Ancillary and Specialty Health, Medicare, Medicaid, etc.).
• Compliance and Investigations

In addition, HealthScape Advisors' provides Business Intelligence Solutions to help clients gain a competitive edge in the newly reformed healthcare environment, while complying with changing regulatory requirements.

We also offer services and solutions related to:
Clinical Integration
Data Analytics & Reporting
Exchanges
Financial Management
Government Programs
Health System Relationships
Medicaid
Medicare Advantage
Network relationships and management
Operational Excellence
Risk Adjustment
Star ratings
Strategy and Growth
Primary Service: Consulting
Secondary Service: Consulting
Alliance members, log in to view this company's complete profile.
---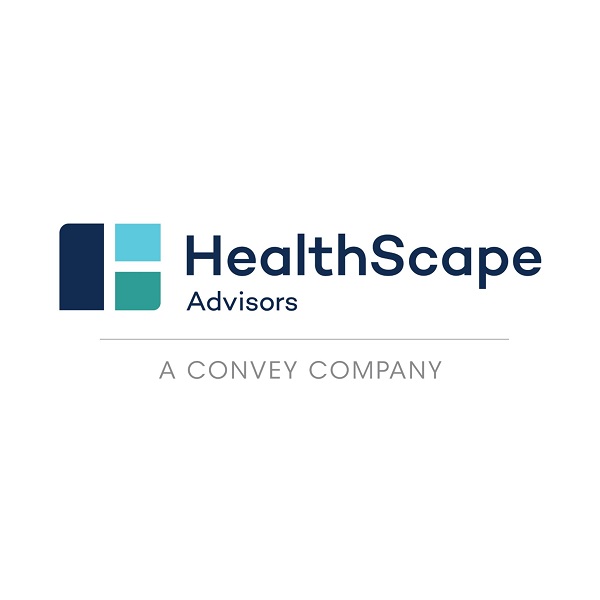 55 W. Monroe St
Suite 2100
Chicago, IL 60603
312 256 8600
http://www.healthscapeadvisors.com
Documents
Presentation: Setting the Health Plans Virtual Health Strategic Agenda - November 4, Session 3
Jacqueline Vitta and Tej Shah of HealthScape provide an in-depth look at the rapidly evolving virtual care landscape and inform your telehealth strategy's next steps. Insights include how plans are setting future priorities, challenges to overcome, and opportunities for how organizations can differentiate themselves in this new environment. Shared during the Clinical Leadership Summit 2020.
Presentation: HealthScape Advisors - June 16, Session 4
Healthscape Advisors unpacks both strategic and tactical levers available to PSHPs, including direct-to-consumer capabilities that can build trust with consumers, targeting seniors when it counts most, expanding presence within the local group (retiree) market and building a deeper trust with members who will stay longer though the uncertain markets that lay ahead.
Presentation: Data, It's not just for IT anymore
Health New England describes a framework used to fill the communication gap and demonstrate how plans have experienced success in setting the stage for a data strategy that will allow them to more effectively use their data. Shared at the Data and Infrastructure Evolution Summit in Dallas, March 2020.
2020 Exchange Timeline provided by HealthScape
HealthScape Advisors shares the 2020 Exchange Timeline for Alliance members. This informaton was provided at the Commerical and Exchange Product Strategies Fly-In held in Dallas, January 13-14, 2020.