Health Intelligence Company
Member Level: Vendor
Vendor Overview
Description of Services: Leveraging the industry's largest conformed healthcare claims database, Health Intelligence Company (HIC) provides analytic solutions and consulting insights that improve patient care, reduce costs, improve risk score accuracy and quality ratings, and optimize performance.

HIC's solutions enable health plans, employers, providers, and other stakeholders to:
• Mitigate adverse revenue impacts through targeted risk-adjustment programs using Population Advyzer
• View intuitive dashboards and reports that identify members' prevalent conditions and analyze their costs, utilization, and impact at the employer account level through Whyzen – our state-of-the art employer analytics, reporting, and benchmarking solution
• Utilize its proprietary, transparent, and customizable Episode of Care Grouper, which incorporates both treatment and procedures to manage quality, provider, and financial performance

HIC's team of consultants, clinicians, data scientists, epidemiologists, business leaders, and biostatisticians have deep experience providing meaningful insights and guidance to help health plans confidently and profitably operate. HIC's analytic consulting professionals leverage HIC's immense data asset, artificial intelligence, machine learning, and predictive analytics to identify high-cost claimants, improve care management, and assess sites of service. This allows plans and providers to save money, increase efficiencies, and eliminate care that offers little or no clinical benefit.

Leveraging the power of claims data from more than 200 million Americans, Health Intelligence Company, LLC has the largest, most up-to-date, and uniform data set in healthcare, providing an accurate representation of the health profile of commercially insured Americans.

Primary Service: Enterprise Data
Secondary Service: Consulting
Alliance members, log in to view this company's complete profile.
---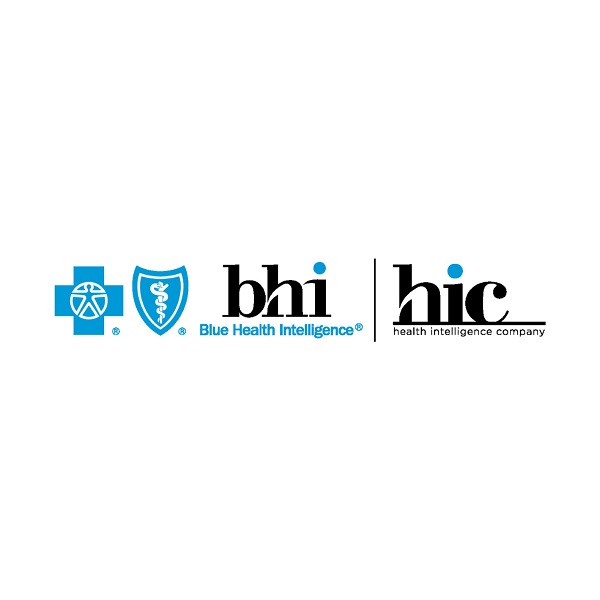 225 N Michigan Ave
Suite 970
Chicago, IL 60601
312-540-5151
https://bluehealthintelligence.com/