Pyx Health
Member Level: Sponsor
Vendor Overview
Description of Services: Pyx Health is a mobile, scalable platform built to address loneliness and social isolation for vulnerable populations through technology, by providing them care, resources, and companionship when they need it most. With a combination of artificial intelligence and human interventions we can offer 24/7 support. Independent case studies have shown the efficacy and impact Pyx Health has on improving member outcomes and decreasing ED and inpatient spend.

We engage members with a chatbot personality inside the app who becomes their trusted friend. Our goal is to emotionally take care of Medicare and Medicaid members and deliver real-time SDOH and mood insights to our health plan and ACO partners so they can intervene with appropriate resources and use that data in their risk stratification tools. To successfully manage your Medicare population, health plans must gain a deeper understanding of the member outside of the traditional care setting. For example, we know that screening for SDOH needs and using this information for population risk stratification is no longer a "nice to have" for plans. The Pyx Health tool can, among other things, collect SDOH needs and evidence-based screenings and provide that information to our health plan partners, and we also offer local resources to members in-app as soon as they let us know they need help, and a real life human from our compassionate call center checks in with them shortly after. If a member doesn't have enough food, they can't be concerned about many things beyond that immediate need.

In the wake of the Coronavirus crisis, we are all starting to experience firsthand the effects of social isolation, which makes a conversation previously focused on vulnerable populations that much more relevant to the rest of us. Pyx Health is taking this time to especially consider those without social supports who experience some level of social isolation daily and using that to fuel solutions to better serve them in the future. We have been solving for this for the past few years in the Medicare and Medicaid space, and would love to connect about how we can help your members today.

Please reach out to our EVP, Rachael Jacobson at rachael@pyxhealth.com or 413-626-8514 to have a conversation.

Primary Service: Automation, Workflow and IT Services
Secondary Service: Utilization/Care/Disease Management
Alliance members, log in to view this company's complete profile.
---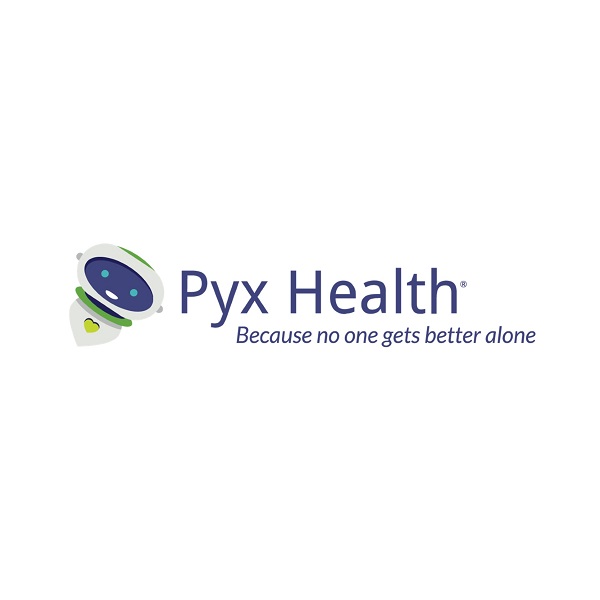 4625 E. Fort Lowell Road
Suite 200
Tucson, AZ 85712
4108049252
https://www.pyxhealth.com/
Documents