Value Visit: Sales & Marketing
Event Date: 6/21/2022 - 6/24/2022
Event Overview
Proof of COVID-19 VACCINATION REQUIRED to attend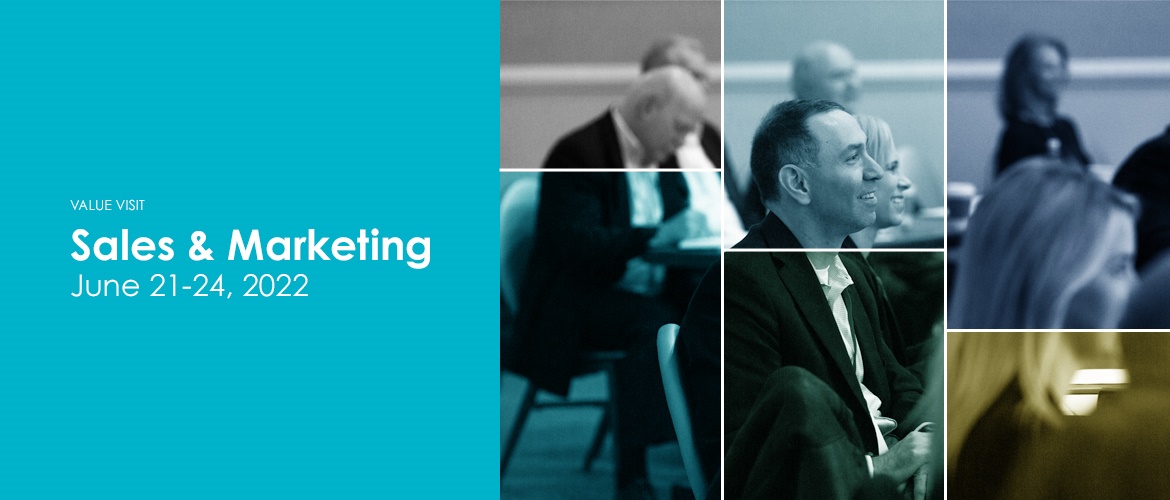 Navigating seismic market shifts
As a marketing executive, you don't have to be told that the pressure is intense to achieve aggressive growth targets in a highly competitive market characterized by quickly evolving consumer expectations. We are all experiencing it regardless of our specific markets and product mix.
Join your marketing and sales peers in an open, trusting setting to discuss the pressures and market dynamics we collectively face daily. And, of course, the lessons learned and successes achieved that prove to be so valuable.
---
Top reasons to attend
Reconnect with your Alliance marketing and sales peers and find individuals you can collaborate with long after the meeting ends


Discuss how consumer expectations changed in commercial and government products and how Alliance member health plans are meeting these challenges


Explore how COVID has changed our marketing strategies and what strategies are successful


Collaborate on the best resources to enhance your marketing strategy, how to tailor your messaging to specific consumer segments, and successful methods for reaching consumers and achieving your sales goals


Learn why a strong brand is a competitive advantage and how you can strengthen your brand
---
Who should attend
Alliance health plan managers, directors and senior leaders with responsibility for their organization's sales and marketing, product development or digital transformation.
---
Registration
Sponsorship
The Alliance welcomes your interest in sponsoring this exclusive, HPA member-only event. Our member meetings are truly unique gatherings that prioritize collaboration and connection among attendees. We want the very best experience for meeting attendees and event sponsors as well, which is why we carefully match interested sponsors with our meeting offerings.
Apply to become an event sponsor below. Before submitting your event sponsorship registration, view our full Terms and Conditions of sponsoring HERE. You will be asked to acknowledge that you have read and agree to these Terms when submitting your sponsorship registration.
Your event sponsorship registration submission will be reviewed and confirmed within 3 business days by Alliance staff. We look forward to collaborating together on this Alliance member event!
COVID Protocols
What to expect: Health and Safety Protocols
The Health Plan Alliance's hallmark is the unique space we provide for our members and partners to come together and meaningfully connect around the challenges and opportunities your organizations navigate every day. The health and safety of every attendee is our top priority and we are implementing health and safety protocols for our in-person events aimed at protecting all participants.
These protocols will be updated in response to ongoing guidance from CDC and local health authorities. If you have attended Alliance in-person meetings before, know this experience will be different in many ways – but also rest assured that we remain dedicated to creating unique opportunities to connect, learn and share with your colleagues from across the country.
Please review the Updated Safety protocols HERE.


By registering to attend the event you agree and understand these specific risks noted below:
Liability Disclaimer and Release: COVID-19

The novel coronavirus, COVID-19, has been declared a worldwide pandemic. COVID-19 is reported to be extremely contagious. The exact methods of spread and contraction are unknown, but the virus is believed to spread from person-to-person, by contact with contaminated objects, and even possibly in the air. People reportedly can be infected and show no symptoms yet still spread the disease. COVID-19 is reported to cause serious illness and death. The Health Plan Alliance cannot prevent attendees from becoming exposed to, contracting, or spreading COVID-19 while attending a HPA event or activity. Any in-person interaction may increase the risk of contracting or spreading COVID-19.

I agree and understand these specific risks and nonetheless accept them in order to attend this HPA event. These services are of such value to me that I accept the risk of being exposed to, contracting, and/or spreading COVID-19 in order to participate in person rather than arranging for an alternative method participating or not participating at all. I further hereby forever release and waive all claims and rights against the Health Plan Alliance in connection with exposure, infection, and/or spread of COVID-19 related to utilizing their services or premises or interacting with their members. I understand that this release and waiver means I give up my right to bring any claims including for personal injuries, death, disease, property losses, or any other loss that may be released and waived under applicable law, including, but not limited to, claims of negligence, and I understand that this release and waiver prevents me from seeking damages in any way against the Health Plan Alliance, whether such damages are known or unknown, foreseen or unforeseen, or that occur now or in the future.

I understand that the Health Plan Alliance and the event venue will implement COVID-19 health and safety protocols that align with the most recent guidance released by the CDC and the local health authority. These protocols will include details regarding code of conduct and safety measures (ie, wearing masks in public spaces, maintaining physical distance during sessions, etc) for all attendees. I understand I will be expected to adhere to these guidelines.
Agenda
Last updated May 5, 2022
(All details in Eastern Time Zone)
TUESDAY, JUNE 21
---
| | | |
| --- | --- | --- |
| 6:00 PM | "It's Great To Be Together Again" Reception | |
WEDNESDAY, JUNE 22
7:30 AM

Breakfast: Fuel up for a busy day

8:30 AM

Let's Get Started

Participants

9:00 AM

Marketing In Evolving Markets: By Changing Nothing, Nothing Changes

This session will explore what's trending, what's working and what's not when it comes to health insurance marketing.

We know we need to change – what worked last year will not work this year. And what works this year will not work next. We need to reimagine. Driven by shifting consumer demands, technology advances, and pressure on performance, growth and profitability, change has an enterprise-wide impact with marketing often leading the way. From brand awareness to lead generation to customer activation to retention. This means new thinking, new structures, and new strategies – all of them human-centric, strategically aligned, data-driven, and future-ready.

Lindsay Resnick

Wunderman Thompson Health

10:30 AM

Break

10:45 AM

Playing Your Own Game: Defining Your Value Proposition

If you are following the lead of the BUCHAs, you are always behind, and you can't match their dollars, resources or technology investments. So, how do get ahead and play your own game? You start by defining your value proposition. How do you articulate your competitive positioning in a way that gives you an edge?

Joe Merlino

Emergent Business

12:00 PM

Lunch With a new friend

1:00

Product Innovations: Flash Case Studies

Participants share their innovations in product design, marketing, and sales.

Margaret Anderson

Health Alliance Plan

Steve Chrzanowski

SummaCare

Rob Strickland

Indiana University Health Plans

2:30 PM

Break

2:45 PM

Positioning and Channel Strategies: What's the Big Difference Between Consumer and Commercial Markets?

Understanding the unique needs and expectations of various market segments is essential to successfully growing business in those segments. Yet marketers often develop strategies that are generic across segments – understandable but ineffective.

Ryan VanOverbeke

Vimly

Marc Palmer

Stonebrook

Michelle Skelly

Todd Trainer

Alliant Health Plan

3:30 PM

Boots on the Ground: Successful Sales Force Management

Of course, sales don't just happen on their own. A successful strategy must take several factors into account, including insourcing vs. outsourcing, third-party marketing, dedicated vs. specialized sales team, and compensation, to name just a few.

Erik Hoffman

BroadPath

4:30 PM

Catch up on your emails and phone calls

6:00 PM

Dinner with friends old and new
THURSDAY, JUNE 23
---
8:00 AM

Breakfast: Get your caffeine fix

9:00 AM

The Cousin You Have to Get Along With: Partnering with Your Delivery System to Leverage Your Brand Across Your Market

Partnering with your delivery system and provider network can be a blessing and a curse.

Brian Brown

Presbyterian Health Plan

Karen Dixon

Johns Hopkins HealthCare

10:30 AM

Break

10:45 AM

A Tricky Balancing Act: How Does Your Product Mix Impact Your Brand?

When you operate in numerous customer segments in multiple products, how does the interplay among those various markets impact product positioning, customer perceptions, product design and operations?

12:00 PM

Lunch

1:00 PM

What To Do When They Are Going Out the Back Door As Fast As You Can Get Them In the Front Door?

We all know it costs more to create a new customer than to hold on to a current customer. So, why is it so hard? What are successful strategies to build loyalty among our members?

2:30 PM

Break

2:45 PM

Your Core Business: The Shifting Small Group, Individual, and Exchange Markets

Fundamental changes are taking place in your "bread and butter" lines of business. What are the trends, and what are the product design, marketing, infrastructure and operational transitions we have to be on top of to succeed?

Kathy McVey

Sentara Health Plan (Optima)

3:30 PM

Open Discussion: What Haven't We Yet Talked About?

Part consulting, part therapy, the Alliance is known for creating opportunities for an open environment where we can ask each other tough questions and get honest answers.

Everyone

4:30 PM

Catch up on your emails and phone calls (or get your daily step count up)

6:00

A super fun event. More details coming soon.
FRIDAY, JUNE 24
---
8:30 AM

Breakfast: Stock up for the trip home

Marketing Material Share, Swap and Steal

A perennial favorite among Alliance members. Share your marketing materials and learn about the most successful strategies. Take home the samples and steal shamelessly.

10:00 AM

Run and catch your plane
Venue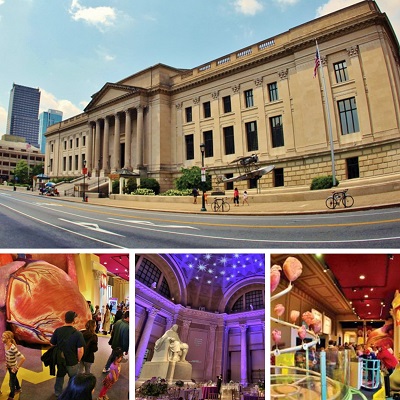 Meeting Venue
222 North 20th St
Philadelphia, PA 19103
As the most visited museum in the Commonwealth of Pennsylvania and a top-five tourist destination in the City of Philadelphia, The Franklin Institute is one of the leading science centers in the country, and serves as both a prominent educational and cultural resource, and as an anchor of the local economy. Science and technology have the potential to solve some of the most critical issues of our time, to improve our lives, and to inspire our curiosity about the world around us. Every day The Franklin Institute provides resources that help people to connect with science and technology in creative ways that resonate with learners of all ages and backgrounds. The Institute directly reaches more than 1 million people each year with informal learning experiences that engage students, adults, and families. Though its historic museum is a central learning space, the Institute has evolved to provide people with educational resources in their own neighborhoods through hands-on activities in classrooms, workshops in libraries, community centers, and other settings, and through ways to interact online. Since 1824, The Franklin Institute has pursued its commitment to making these resources available to as many people as possible throughout the mid-Atlantic region.
---
Hotel Accomodations
The following hotels are all within walking distance of the Franklin Institute were the meeting will be held. The Alliance staff will be staying at The Logan and Le Meridien.


The Logan Philadelphia Hotel - is a five minute walk and is a Hilton property.
The Westin Philadelphia - is a 13-minute walk.
Le Meridien Philadelphia - is a 13-minute walk and is a Marriott property.
The Rittenhouse - is a 13-minute walk.
Four Seasons Hotel Philadelphia - is a six minute walk.
Sheraton Philadelphia Downtown - is an eight minute walk.
---
Additional Info

DRESS
Business casual attire is appropriate for the meeting. Remember that the hotel meeting room temperatures vary, so we recommend that you layer clothing to be comfortable in case the room becomes either hot or cold.

GROUND TRANSPORTATION
Philadelphia International airport (PHL) is 10 miles away and an estimated fare of $20-25 Uber/Lyft. SEPTA provides train service from the airport to the city center and runs every 30 minutes.

PHILADELPHIA WEATHER
View the latest weather forecast.
Special Events
Marketing Material Swap
Our annual in-person marketing material swap is back. We've set aside the whole morning on day four at the Sales & Marketing Value Visit for you to swap your marketing collateral with other provider-sponsored and regional health plans from across the country and discuss different tactics and strategies. Bring your best marketing collateral with you and return with a ton of new ideas.
Questions? Email info@healthplanalliance.org.
WHO
All Alliance members are invited to share copies of their health plan's communication and marketing pieces. Thank you in advance for participating! We can all learn from each other. Even if you're not directly responsible for sales and marketing development at your plan, we encourage you to coordinate with your organization's stakeholders to arrange for sharing.
WHAT
Any member-facing piece is encouraged! Direct mail, advertising slicks, brochures—if the piece is seen by your members, we'd love you to share it with your Health Plan Alliance colleagues. Special request—we'd also love to see your disenrollment surveys!
HOW
Upload your materials to the Alliance Knowledge CenterSM
We recommend merging materials into one PDF per product line. You may want to insert bookmarks in your PDF to make it easier for users to easily delineate where each piece starts and ends. The Alliance Knowledge CenterSM cannot accept files larger than 20 MB. Please be sure to compress your file before upload.
Please title your document: <Company name>: 2022 <Product Line (Medicare Advantage, Commercial, etc.)> Marketing Samples.
Abstract: Include brief description of what's included, "COVID-19 collateral, disenrollment survey, direct mail, advertisements, new member onboarding collateral, etc."
Category: Marketing Sample
View the marketing sample library in the Alliance Knowledge CenterSM to see what others have shared.
Ship your collateral to the meeting
Bring 50 hard copies (enough for one sample per health plan). We also recommend: 1.) including a return shipping label in your box so you can simply pack up the materials you collect and any left over samples you brought in the box you sent, and 2.) that you schedule a pick-up with the shipping company.
SHIPPING INSTRUCTIONS
Your package label should read:
HPA Meeting
Attn: Morgan High
Senior Sales Manager | The Franklin Institute
E: mhigh@fi.edu P: 215.448.1371
222 North 20th Street | Philadelphia, PA 19103
*Please
do not
have your package arrive prior to
Thursday, June 16
. The venue has limited storage facilities.
WHEN
All contributed materials will be placed on a table in the breakfast room Friday, June 24. Boxes and shipping labels will be provided for interested attendees to fill and ship, heavy with ideas and samples, back to their offices.
Documents
Agenda: 2022 Sales & Marketing Value Visit
Join your marketing and sales peers in an open, trusting setting to discuss the pressures and market dynamics we collectively face daily. And, of course, the lessons learned and successes achieved that prove to be so valuable. You won't want to miss the 2022 Sales & Marketing Value Visit at the Franklin Institute in Philadelphia, PA, June 21-24.
Attendees
Below is a list of all delegates registered to date for this event
ALLIANCE MEMBER
Vice President of Sales at Avera Health Plans (DAKOTACARE)
ALLIANCE MEMBER
Vice President Sales and Marketing at Presbyterian Health Plan
ALLIANCE MEMBER
Chief Sales & Marketing at Texas Children's Health Plan
ALLIANCE MEMBER
Director, Marketing Communications at Johns Hopkins HealthCare
ALLIANCE MEMBER
System Director, Payer Marketing at SummaCare
ALLIANCE MEMBER
Chief Operating Officer at Medical Associates Health Plans
ALLIANCE MEMBER
Manager, National Sales - Paramount Dental at Paramount Health Care
ALLIANCE MEMBER
Manager, Medicare & Individual Marketing at CommunityCare
ALLIANCE MEMBER
Director, Consumer Products at Sentara Health Plans (Optima)
ALLIANCE MEMBER
Chief Executive Officer at Alliant Health Plans
ALLIANCE MEMBER
Sales Manager at Presbyterian Health Plan
ALLIANCE MEMBER
Sr. Large Group Sales Representative at Paramount Health Care
ALLIANCE MEMBER
Vice President of Medicare Sales at Health Partners Plans
ALLIANCE MEMBER
Senior Medicare Product Manager at Health Alliance Plan (HAP)
ALLIANCE MEMBER
Director, Payer Marketing at SummaCare
ALLIANCE MEMBER
Commercial Sales Vice President at Quartz Health Solutions
ALLIANCE MEMBER
Marketing and Communications Director at Alliant Health Plans
ALLIANCE MEMBER
Vice President of Sales at Cox HealthPlans
ALLIANCE MEMBER
Sr. Account Executive at IU Health Plans
ALLIANCE MEMBER
Director of Business Development at Alliant Health Plans
ALLIANCE MEMBER
Director of Strategy and Marketing at Health Alliance Medical Plans
ALLIANCE MEMBER
Director of Medicare Sales Operations at Health Partners Plans
ALLIANCE MEMBER
Director, Sales & Marketing at Paramount Health Care
ALLIANCE MEMBER
Vice President Medicare & Individual Sales at Quartz Health Solutions
SPONSOR
Business Development Executive at MedInsight, a Milliman company
SPONSOR
Head of Health Plan & Strategic Partnerships at Guardian
SPONSOR
National Channel Development Leader, Health Plan Partnerships at Guardian