Fall Leadership Forum 2023
Event Date: 10/17/2023 - 10/20/2023
Event Overview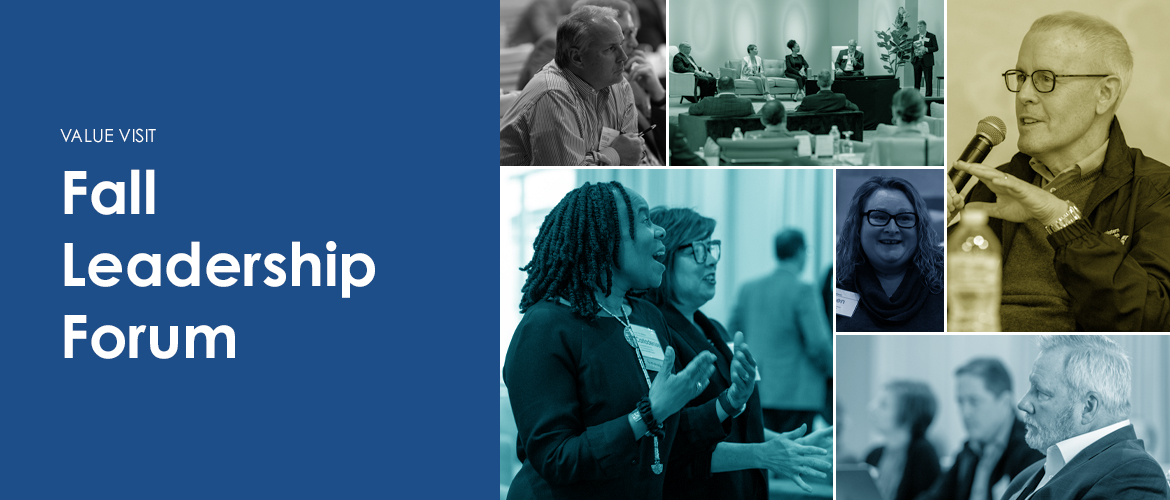 Board-ready market intelligence on the topics that matter most
The 2023 Fall Leadership Forum features a completely reimagined format, designed specifically to support the challenging discussions every Alliance member health plan is having with their board. The Alliance will syndicate critical competitive landscape research, deliver the results at our Fall Leadership Forum, and make the proprietary materials available to member plans for their own use. This new approach will deliver board-ready market intelligence on the most important topics to our member plans, helping you (re)set your strategy at this critical inflection point.
---
Meeting highlights
An accelerated study of Alliance members' multi-year strategies powers the meeting's learning objectives and the development of detailed content requirements for each consultant recruited to the faculty. The final line-up is coming soon, but you can expect deep dives into the following content areas:
The big bets from national payers and delivery systems, and the impact in Alliance member markets
Major trends in physician and provider-led organizations
The shifting digital innovation space, with special emphasis on machine learning, robotic process automation and artificial intelligence
Government-sponsored care and dynamics at the federal and state levels: Winners and losers
The state of play across core lines of business: Medicaid, MA, exchanges -- and the future of commercial for small plans.
---
Why attend?
Investing the time to connect with your Alliance executive peers at our in-person Leadership Forums consistently pays huge dividends. The 2023 Fall Forum will be no exception. Register now and secure your room before the room block sells out. Participants will benefit from the following:
Gain exclusive access to proprietary content on the competitive landscape for use in your own environmental scans, strategic planning, and board engagement
Efficiently audition a lineup of nationally recognized subject matter experts who can support your board education on critical topics
Move beyond superficial discussions with the help of carefully crafted sessions and spaces that connect you with your Alliance network of executive peers
Enjoy a private preview of HPA's new leadership development curriculum and provide critical guidance during our focus group session to inform the last steps of design
Get a timely update from the Alliance leadership on the organization's 2024 operational plan and key strategic milestones, plus share feedback and provide guidance and insight at the Fall Board Meeting (our board meetings are always open to Alliance health plans)
---
Who should attend
The 2023 Fall Leadership Forum is designed as an executive retreat for Alliance member plan CEOs and their top leadership teams. Executives with responsibility for preparing board presentations and board education will find this event particularly useful, as will Chief Strategy Officers and other executives with responsibility for developing, evolving, and communicating your organization's strategic plan and key milestones and objectives.
---
Thank you to our event sponsors
---
Agenda
AGENDA AT A GLANCE
TUESDAY, OCTOBER 17

6:00pm

Welcome Reception in the Outdoor Garden

WEDNESDAY, OCTOBER 18

7:30am

Registration & Breakfast in the Taipan room

8:30am

Welcome!

9:30am

Coffee break

10:00am

The non-profit sector's M&A landscape and implications on access, quality, and cost

11:00am

Big picture: Physician landscape

12:00pm

Lunch in the Taipan room

1:00pm

The national health insurers' playbook and its impact on regional players

2:00pm

Networking break

2:30pm

A.I.-related accelerating changes: What they are, why they matter, and how to prepare

3:30pm

Tech and Automation part II

4:30pm

Day one wrap-up and adjourn

6:00pm

Networking Dinner



THURSDAY, OCTOBER 19

7:30am

Breakfast in the Taipan room

8:45am

Welcome back! Our 2023 Summer Engagement Challenge Awards

9:00am

Keynote: Ezekial Emmanuel

10:15am

Networking break

10:45am

Pharmacy

12:00pm

Lunch in the Taipan room

1:00pm

Provider Growth Strategies

2:15pm

Day two wrap-up and adjourn

3:00pm

Board meeting in the Gardenia room

6:00pm



Dinner/Reception

FRIDAY, OCTOBER 20

7:30am

Alliance-hosted breakfast for all event attendees: Grab a bite before your flight!
Venue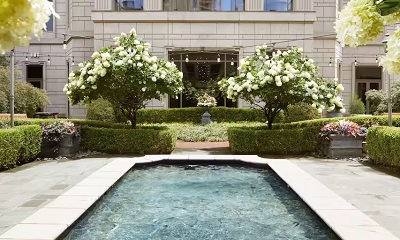 Waldorf Astoria Atlanta Buckhead
3376 Peachtree Road NE
Atlanta, GA 30326
404.995.7500
Email: atlwa_hotel@waldorfastoria.com
The hotel room block expires on September 26, 2023




Please note that the group block could sell out before this date.

Our room rate is $399 plus taxes/fees. This rate may be available three days prior and three days after our meeting dates, depending on the hotel's availability. You should call the reservations department at 404.995.7500 and ask for the Health Plan Alliance (Vizient) room rate or click here to book online. Should you call after the deadline, you will not be guaranteed to receive our group room rate or the hotel may be sold out.



DRESS




Business casual attire is appropriate for the meeting. Remember that the hotel meeting room temperatures vary, so we recommend that you layer clothing to be comfortable in case the room becomes either hot or cold.





GROUND TRANSPORTATION




Uber/Lyft from the Hartsfield Jackson International Airport (ATL) airport is approximately $50-60 (19 mile drive). Valet parking is $52 a day.





ATLANTA WEATHER


View

the latest weather forecast.
Documents
Presentation: Pharmacy
How is the U.S drug pipeline evolving? How is the U.S. Rx value chain evolving? What are potential catalysts for change in the system and strategies for PHLPs? Alok answers these questions during their inquisitive session. Presented at the Fall Leadership Forum 2023 in Atlanta, Georgia.
Presentation: Provider Growth Strategies
Optum Advisory presents the following mind-triggering topics: PSHPs and the evolving healthcare ecosystem, partnering effectively with the health system, achieving against VBC goals, and Achieving success within the market. Presented at the Fall Leadership Forum 2023 in Atlanta, Georgia.
Presentation: Big Picture Physician Landscape
Sheppard Mullin and Kaufman Hall explore the emerging trends in the physician landscape, the impact of the physician enabler, and the payer and provider relationship. Presented at the Fall Leadership Forum 2023 in Atlanta, Georgia.
Presentation: National Payer Landscape
Alvarez and Marsal Healthcare Industry Group dives into the rapidly changing payer environment and how regional players partner and compete. Presented at the Fall Leadership Forum 2023 in Atlanta, Georgia.
Presentation: Tech and Automation Part I
Eric Langshur, Abundant Venture Partners, shares insights on the most transformative time in healthcare and the digital imperative for strategic advantage. Presented at the Fall Leadership Forum 2023 in Atlanta, Georgia.
Presentation: Tech and Automation Part II
Rich Birhanzel, Accenture, discusses the era of change and technology in healthcare's new frontier, opportunities for the future and the Generative AI Journey. Presented at the Fall Leadership Forum 2023 in Atlanta, Georgia.
Presentation: Megatrends in US Health Care
Keynote speaker Ezekiel Emanuel shares insights on megatrends in U.S. healthcare, including automation and technology, the expansion of comprehensive primary care, and the issue of mental health disparity. Presented at the Fall Leadership Forum 2023 in Atlanta, Georgia.
Agenda: Fall Leadership Forum
The Fall Leadership Forum features a completely reimagined format, designed specifically to support the challenging discussions every Alliance member health plan is having with their board. Syndicated critical competitive landscape research, driven by an accelerated study of Alliance members' multi-year strategies, will drive the agenda, and the proprietary materials available to member plans for their own use. Leverage board-ready market intelligence on the most important topics, helping you
Attendees
Below is a list of all delegates registered to date for this event
Speakers