Fall Leadership Forum 2023
Event Date: 10/17/2023 - 10/20/2023
Event Overview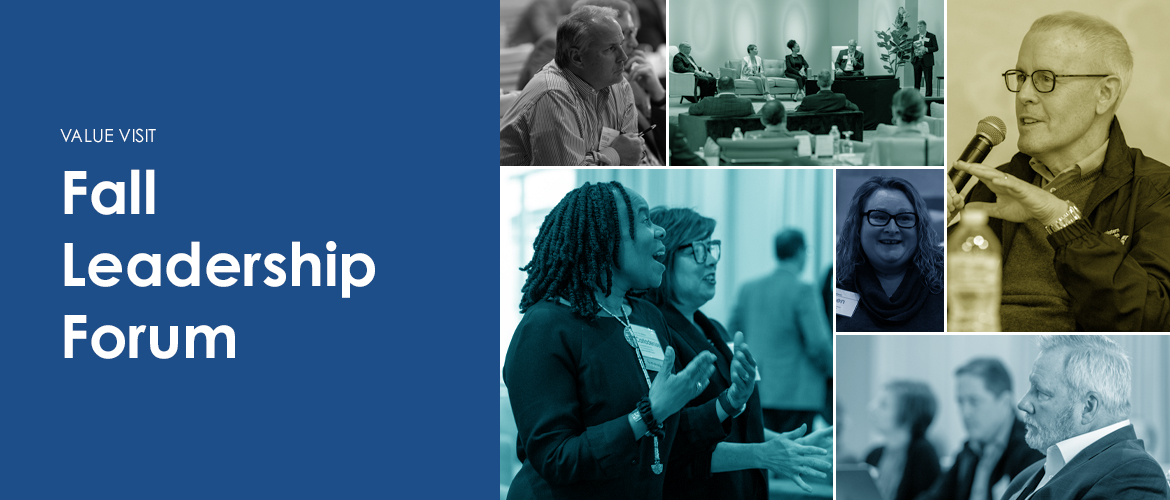 This meeting is still in the works. We'll let you know when more details become available and registration opens. Click here to block out the meeting dates on your calendar. Have a topic you would like to see covered at this meeting or a session you would like to pitch? Let us know.
A unique executive retreat in Atlanta, GA
The annual Fall Leadership Forum is an exclusive networking and collaborative opportunity for Alliance member CEOs and their direct reports, invited guests and sponsors, designed to facilitate meaningful sharing in a confidential environment you won't find at any other conference. Structured as a series of strategic conversations among top executives, participants share their organizations' response to market shifts, operational realities and imperatives, and strategic priorities. You'll engage directly with CEOs and their executive team and will gain fresh perspectives and ideas to take back home. This retreat is an opportunity to dialogue with and learn from the Alliance executive network in a unique setting that is our hallmark. The Fall Forum is designed to allow ideas to flow. Don't miss this opportunity to see the challenges and opportunities in front of regional health plans with a fresh perspective.
---
Meeting highlights
Reconnect with your Alliance executive peer network during carefully crafted group experiences in scenic Atlanta, GA.
Have candid discussion with CEOs about the transformational shifts occurring at Alliance member health plans across the country, and enjoy facilitated group ideation and sharing of the best tactics that have moved the needle on key initiatives.
Attend the Alliance Board of Directors meeting and participate in the discussion regarding the latest developments in the Alliance's strategic planning process.
---
Who should attend
Alliance health plan leaders in the following roles:
Chief executive officer
Chief medical officer/medical director
Chief operating officer
Chief financial officer
C-level executives
Business strategy and development executives
Government-sponsored healthcare programs executive sponsors
---
Thank you to our event sponsors
---
Registration
COVID Protocols
What to expect: Health and Safety Protocols
The Health Plan Alliance's hallmark is the unique space we provide for our members and partners to come together and meaningfully connect around the challenges and opportunities your organizations navigate every day. The health and safety of every attendee is our top priority and we are implementing health and safety protocols for our in-person events aimed at protecting all participants.
These protocols will be updated in response to ongoing guidance from CDC and local health authorities. If you have attended Alliance in-person meetings before, know this experience will be different in many ways – but also rest assured that we remain dedicated to creating unique opportunities to connect, learn and share with your colleagues from across the country.
Please review the Updated Safety protocols HERE.


By registering to attend the event you agree and understand these specific risks noted below:
Liability Disclaimer and Release: COVID-19

The novel coronavirus, COVID-19, has been declared a worldwide pandemic. COVID-19 is reported to be extremely contagious. The exact methods of spread and contraction are unknown, but the virus is believed to spread from person-to-person, by contact with contaminated objects, and even possibly in the air. People reportedly can be infected and show no symptoms yet still spread the disease. COVID-19 is reported to cause serious illness and death. The Health Plan Alliance cannot prevent attendees from becoming exposed to, contracting, or spreading COVID-19 while attending a HPA event or activity. Any in-person interaction may increase the risk of contracting or spreading COVID-19.

I agree and understand these specific risks and nonetheless accept them in order to attend this HPA event. These services are of such value to me that I accept the risk of being exposed to, contracting, and/or spreading COVID-19 in order to participate in person rather than arranging for an alternative method participating or not participating at all. I further hereby forever release and waive all claims and rights against the Health Plan Alliance in connection with exposure, infection, and/or spread of COVID-19 related to utilizing their services or premises or interacting with their members. I understand that this release and waiver means I give up my right to bring any claims including for personal injuries, death, disease, property losses, or any other loss that may be released and waived under applicable law, including, but not limited to, claims of negligence, and I understand that this release and waiver prevents me from seeking damages in any way against the Health Plan Alliance, whether such damages are known or unknown, foreseen or unforeseen, or that occur now or in the future.

I understand that the Health Plan Alliance and the event venue will implement COVID-19 health and safety protocols that align with the most recent guidance released by the CDC and the local health authority. These protocols will include details regarding code of conduct and safety measures (ie, wearing masks in public spaces, maintaining physical distance during sessions, etc) for all attendees. I understand I will be expected to adhere to these guidelines.
Venue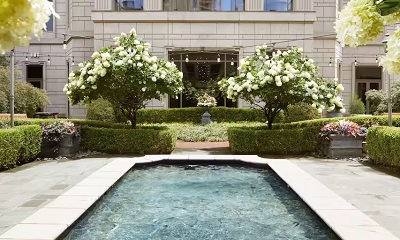 Waldorf Astoria Atlanta Buckhead
3376 Peachtree Road NE
Atlanta, GA 30326
404.995.7500
Email: atlwa_hotel@waldorfastoria.com
The hotel room block expires on September 26, 2023


Our room rate is $329 plus taxes/fees. This rate may be available three days prior and three days after our meeting dates, depending on the hotel's availability. You should call the reservations department at 404.995.7500 and ask for the Health Plan Alliance (Vizient) room rate or click here to book online. Should you call after the deadline, you will not be guaranteed to receive our group room rate or the hotel may be sold out. Please note that the group block could sell out before this date.



DRESS




Business casual attire is appropriate for the meeting. Remember that the hotel meeting room temperatures vary, so we recommend that you layer clothing to be comfortable in case the room becomes either hot or cold.





GROUND TRANSPORTATION




Uber/Lyft from the Hartsfield Jackson International Airport (ATL) airport is approximately $50-60 (19 mile drive). Valet parking is $52 a day.





ATLANTA WEATHER


View

the latest weather forecast.
Attendees
Below is a list of all delegates registered to date for this event
ALLIANCE MEMBER
Vice President of Operations at HealthTeam Advantage