Spring Leadership and Board of Directors' Meeting 2017
Event Date:4/5/2017 - 4/7/2017
Event Overview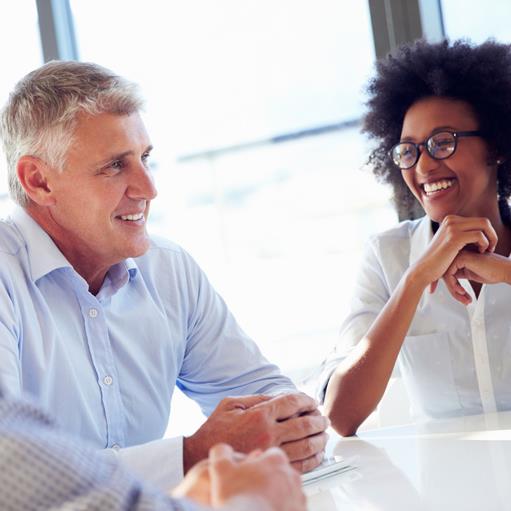 Achieving the value of a value-based approach
Join your Alliance peers at the Spring Leadership and Board of Directors Meeting, Wednesday, April 5 through Friday, April 7, 2017 in Southlake, TX.
Room block deadline: March 15
Keynote Address
Value-Based Insurance Design: Changing the health care discussion from how much to how well
Sponsored by Cognizant

Mark Fendrick, M.D.
Director, Center for Value-Based Insurance Design
Dr. Mark Fendrick conceptualized and coined the term Value-Based Insurance Design (V-BID) and currently directs the V-BID Center at the University of Michigan, the leading advocate for development, implementation and evaluation of innovative health benefit plans.
Featured Presentations
The impact of the Trump administration
Ceci Connoly
President and CEO, Alliance of Community Health Plans (ACHP)
Ceci Connolly is a nationally-recognized health care leader, who has spent more than a decade in health care. She is a leading thinker in the disruptive forces shaping the health industry and has been a trusted adviser to c-suite executives who share her commitment to equitable, patient-centered care.
Executive Team Workshop: Scenario planning for health policy
Jerry Burgess




Partner, Spring Street Exchange


Jerry Burgess has deep health care experience with providers, payers and employers. He has been an executive in three large health systems, and founder and CEO of two health plans. A serial entrepreneur, he also started two business coalitions on health leading employers to value-based health care.
Nancy Wise
Partner, Spring Street Exchange


Before becoming a consultant, Nancy Wise served as a director of strategy and new product development at a large Blues plan, and then she spent nearly a decade leading the Strategic and Regulatory Practice at HTMS, now part of Change Healthcare.
Case Study: The Adventist Healthcare System shares their experience contracting directly with Walt Disney to create value
Mark Martin, Adventist Health System
How Walt Disney's desire to provide more value to its employees has engaged multiple stakeholders in meaningful discussions around value in health care, what employers want for their work force, and what consumers are looking for from their health care providers.
Case Study: Baylor Scott & White bundled joint initiatives
Jeff Ingrum, President and CEO, Scott & White Health Plan
Hear how Scott & White health plan and their health system are working together to develop bundled payments.
MACRA deep-dive for payer and provider executives
Bob Atlas, President, EBG Advisors
An overview of the two alternative routes under Medicare's Quality Payment Program (QPP): Alternative Payment Models and the Merit-Based Incentive Payment System. Includes an examination of the impact of the QPP on Medicare physician payments, the implications for health systems that employ clinicians subject to the QPP, how health plans can support clinician success in the QPP and potential changes under the new administration.
Sessions designed for
Health Plan CEOs and executive leadership team
Owner/Partner health system CEOs and executive leadership teams
Partner provider group leadership
2017 Spring Board of Directors Meeting
Thursday, April 6, 2017 | 8:00 - 10:00 a.m.
Alliance Board Meetings are open to all Alliance members. Alliance member health plans are invited to attend and observe the proceedings. If you are a member of the Board of Directors (BOD) or a designated alternate, visit the BOD member portal for additional details and to RSVP for the BOD meeting.
Thank you to our sponsors
PLATINUM SPONSORS

​SILVER SPONSORS



​​ BRONZE SPONSORS


​ OTHER SPONSORS

Functions
Wednesday, April 5, 2017
6:00 - 8:00 pm - Welcome Reception.
Thursday, April 6, 2017
6:00-8:00 pm- Networking Dinner.
Agenda
For a printable, detailed agenda, visit the Documents tab noted above
AGENDA AT A GLANCE
WED, APR 5

7:00 – 9:00am

BOD Executive Committee meeting and breakfast

Closed session for BOD Exec Committee only

8:00 – 9:00am

Breakfast – All attendees

Sponsored by: Milliman

9:00 – 9:30am

Welcome and kick off

10:00 – 11:45

Value-Based Insurance Design: Changing the health care discussion from how much to how well

Sponsored by: Cognizant

11:45 – 1:00pm

Lunch

Sponsored by: HealthScape Advisors

1:00 – 2:30pm

Adventist Health System Case study: Walt Disney's appetite for value

3:00 – 4:30pm

Baylor Scott and White Case study: Bundled joint initiatives

6:00pm

Networking reception

Sponsored by: RBS Re

THURS, APR 6

7:30 – 8:00am

8:00 -10:00am

Breakfast

Board of Directors Meeting

Sponsored by: Milliman

Open session: All member and guest health plan delegates invited to attend

10:00am

Welcome back and sessions kick off

10:30 – 11:45

The anticipated impact of the Trump administration

11:45 – 1:00pm

Lunch

Sponsored by: DST/Argus

1:00 – 2:30pm

Pathway to Physician Payment Reform: MACRA's Implications and Opportunities for Health Plans

3:00 – 4:30pm

Peer breakout sessions

6:00pm

Dinner

Sponsored by: Summit Re

FRI, APR 7

7:30 – 8:00am

Breakfast

Sponsored by: DST/Argus

8:00 – 12:00pm

12:00 – 1:00 pm

Executive team workshop

Lunch

Sponsored by: Bloom Insurance Agency
Venue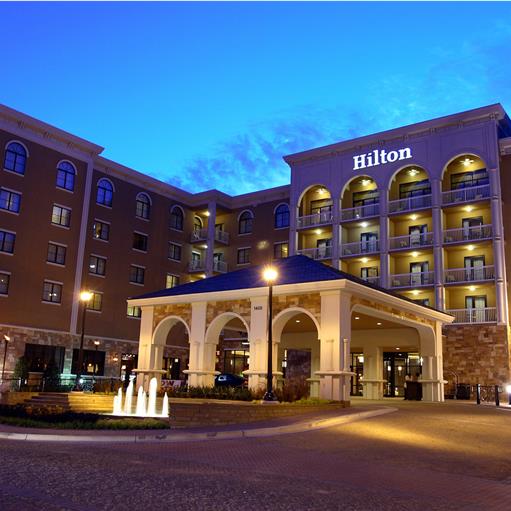 Hilton Dallas Southlake Town Square
1400 Plaza Place
Southlake, TX 76092
817.442.9900
Our room rate is $199 plus taxes/fees. Internet access in the guest rooms is complimentary. This rate may be available three days prior and three days after our meeting dates, depending on the hotel's availability. You should call the reservations department at 817.442.9900 and ask for the Vizient Room Block #V11N04 to book your room. You must call the hotel by March 15, 2017 in order to receive our group room rate. Should you call after this deadline, you will not be guaranteed to receive our group room rate or the hotel may be sold out.
MARCH 14 UPDATE: Please note that the group block is now sold out. There are still rooms available at the Hilton Southlake at the standard rate. In addition, the alternative hotel near the meeting venue is listed below:
205 W. State Highway 114
Grapevine, TX 76051
817.421.1172
Hilton Garden Hotel will provide shuttle service to Southlake Hilton. Please check at the front desk for more information on the shuttle schedule.
DRESS
Business casual attire is appropriate for the meeting. Remember that the hotel meeting room temperatures vary, so we recommend that you layer clothing to be comfortable in case the room becomes either hot or cold.
GROUND TRANSPORTATION
The hotel is about 6 miles from Dallas Ft. Worth International Airport (DFW) and is approximately a 15 minute drive. Taxi service is available for an estimated $20 one way. Self parking is available free of charge. For more transportation information
.
DALLAS WEATHER
for the latest weather forecast.
Documents
Attendees
Below is a list of all delegates registered to date for this event
Speakers