Two Co-Located Events: Quality and Medicare Value Visit 2017
Event Date: 7/18/2017 - 7/21/2017
Event Overview
TWO back-to-back value visits in ONE beautiful location - Hosted by Physician's Plus and Quartz Health Solutions
Achieving your organization's quality goals: July 18-July 19*
Operationalizing your Medicare Advantage strategy: July 19* - 21
*July 19 sessions are designed for both Value Visit audiences. See the agenda tab for more details
July 18 - 21 will feature two co-located Value Visits in beautiful Madison, Wisconsin. Leaders in health plan Quality management programs will come together July 18-19 for education and networking on key issues related to quality management program structure, shifting accreditation requirements and Stars improvement strategies.
Then Medicare Advantage leaders and stakeholders convene July 19 - 21 to discuss challenges in MA product design, operationalizing growth strategies, and keeping pace with the shifting regulatory environment. You can attend SOME or ALL of the week's sessions to gain the most from your Alliance peers' and industry experts' insights.
Achieving your organization's quality goals: Who should attend?
Leaders in your plans' quality management programs including program directors and managers.
Provider partner representatives, i.e., medical group and/or health system with an interest in quality improvment efforts of the health plan.
Stakeholders involved with NCQA accreditation activites
Individual with responsibility for developing and implementing HEDIS, CAHPS, HOS improvement initiatives
Network management and data analytics teams responsible for provider engagement strategies to drive improved health care quality
Operationalizing your MA strategy: Who should attend?
Leaders of your organization's MA Product Line, including MA program managers and MA program directors
Leaders in MA product design, sales and marketing, provider contracting, and growth strategy development
Financial leaders with responsibility for revenue cycle optimization, including issues related to MSP and risk adjustment
Stakeholders in the member experience, including MA collateral and communications, member surveys, and engagement in Stars
Individuals with responsibility for provider directory management
Why should you attend?
Hear directly from your Alliance peers via a strong line up of health plan case studies on everything from quality improvement to provider contracting to operational excellence and product stability
Ensure your organization is in lock-step with NCQA and CMS Stars expectations
Re-energize your efforts to engage providers in quality, Stars and risk adjustment initiatives
Learn how other health plans are tackling provider directory requirements
Explore growth strategies and product design approaches that take into account VBID and MACRA
This meeting is only for Health Plan Alliance members or by invitation only - register for details.
Thanks to our event sponsors
SILVER SPONSORS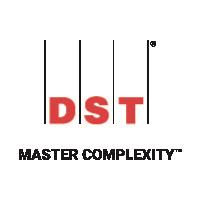 BRONZE SPONSORS



OTHER SPONSORS


Registration
Agenda
A detailed agenda will be available soon via the documents tab noted above
This Agenda at a Glance was last updated May 25, 2017
• Quality Management Value Visit
• Medicare Advantage Value Visit
TUESDAY, JULY 18th

•

8:00am

Breakfast

•

8:30 – 9:00am

Welcome and introductions

•

9:00 – 10:30am

Organizational structures for quality activities

•

10:30 – 10:45am

Break

•

10:45 – 12:00pm

Creating a culture of quality improvement and effectively integrating quality initiatives across your plan/system

•

12:00 – 1:00pm

Lunch

•

1:00 – 2:30pm

Review of proposed NCQA health plan accreditation standards for 2018

•

2:30 – 3:00pm

Break

•

3:00 – 4:15pm

Successful plan strategies and initiatives to improve performance around NCQA standards

•

4:15 – 5:00pm

Review of quality survey results and next steps for quality programming

•

5:00 – 5:15pm

Wrap up

•

6:00pm

Reception

WEDNESDAY, JULY 19th

••

7:30am

Breakfast

••

8:00 – 8:30am

Welcome and Introductions

••

8:30 – 9:30am

Government programs and quality program synergies: Leveraging your investments across product lines

••

9:30 –9:45am

Break

••

9:45 – 11:00am

Emerging trends in STAR ratings to improve 2018 scores

••

11:00 – 12:30pm

PeoplesHealth Case study: Developing provider partnerships that align stars, risk adjustment and outcomes

••

12:30 – 1:30pm

Lunch

••

1:30 – 2:00pm

CommunityCare Case study: Provider engagement strategies to support both STAR ratings and risk adjustment initiatives

••

2:00 – 2:30pm

Break

••

2:30 – 4:00pm

Dashboards that are supporting meaningful conversations with provider partners: Flash case studies

••

4:00 – 4:15pm

Wrap up

••

6:00pm

Dinner

THURSDAY, JULY20th

•

7:30 – 8:00am

Breakfast

•

8:00 – 9:30am

Paramount Case study: Their multi-pronged approach to improving the financial performance of their MA product

•

9:30 – 9:45am

Break

•

9:45 – 11:00am

Understanding and operationalizing provider directory regulations

•

11:00 – 12:30pm

Johns Hopkins Case study: Infrastructure investments critical to positioning for the next generation of MA

•

12:30 – 1:30pm

Lunch

•

1:30 – 3:00pm

Case study: Making member communication management work better, for you AND your MA members

•

3:00 – 3:30pm

Break

•

3:30 – 4:30pm

Connecting the sale to onboarding to care – making the transitions smooth to increase member engagement right from the start

•

4:30 4:45pm

Wrap up

•

6:00pm

Dinner

FRIDAY, JULY 21st

•

8:00 – 8:30am

Breakfast and MA Collateral show and tell – Open Discussion

•

8:30 – 10:00am

Case study: Member outreach and engagement

•

10:00 – 10:15am

Break

•

10:15 – 11:45am

Case study: A new approach to product design that brings internal stakeholders to the table

•

11:45 – 12:45pm

Lunch

•

12:45 – 2:00pm

Implications for your MA portfolio design: MedSupp, MACRA, and VBID

•

2:00 – 2:30pm

Open discussion and wrap up

•

2:30pm

Event adjourns
Venue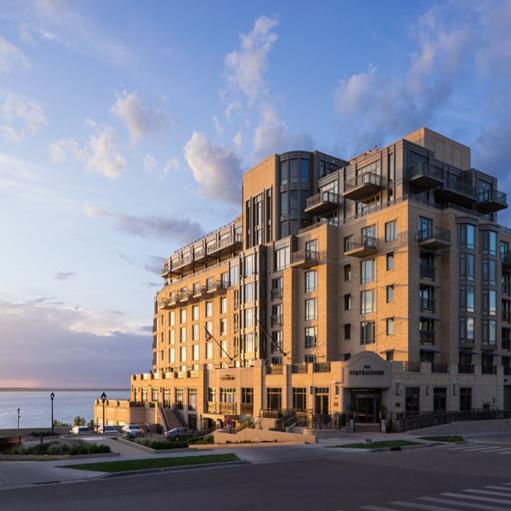 The Edgewater Hotel
1001 Wisconsin Place
Madison, WI 53703
608.535.8200

Our room rate is $195 plus taxes/fees. Internet access in the guest rooms is complimentary. This rate may be available three days prior and three days after our meeting dates, depending on the hotel's availability. You should call the reservations department at 608.535.8200 and ask for the Health Plan Alliance (HPA) room rate. You must call the hotel by Monday, June 26, 2017 in order to receive our group room rate. Should you call after this deadline, you will not be guaranteed to receive our group room rate or the hotel may be sold out. Please note that the group block could sell out before this date.

DRESS
Business casual attire is appropriate for the meeting. Remember that the hotel meeting room temperatures vary, so we recommend that you layer clothing to be comfortable in case the room becomes either hot or cold.

GROUND TRANSPORTATION
The hotel is about 3 miles from Dane County Regional Airport (DCRA) and is approximately a 10 minute drive. Taxi service is available for an estimated $20 one way. Self parking is $18. Valet parking is $25 includes in/out privileges. For more transportation information click here.

MADISON WEATHER
Click here for the latest weather forecast.
Functions
07/18/2017 8:00 AM - 07/19/2017 6:00 PM
"Achieving Quality" Tuesday and Wednesday sessions
The "Achieving Quality" Value Visit begins Tuesday, July 18th, and ends Wednesday, July 19th. This event is designed for stakeholders with responsibility for NCQA, Quality Management and STARs strategies and quality improvement initiatives.

---
07/19/2017 8:00 AM - 07/21/2017 2:30 PM
"Operationalizing your MA Strategy" Wednesday - Friday Sessions
The "Operationalizing your MA strategy" Value Visit is Wednesday, July 19 - Friday, July 21. This Value Visit is designed for stakeholders with responsibility for your Medicare Advantage STARs strategy, operations, financial stability, provider relationships, and strategies for growth

---
Attendees
Below is a list of all delegates registered to date for this event