Transforming your health plan's influence on social determinants of health
Event Date: 8/29/2017 - 8/31/2017
Event Overview
A collective impact model, hosted by: Samaritan Health Plan
Over the last three years, Samaritan Health Plans has partnered with their county health department, local community leaders and service organizations, the state Medicaid department, and the health plan's owner system and other provider partners to address one question: How can we make our community healthier?
Each of these stakeholders has a seat on the transformation committee, the spearhead of a Collective Impact Model that has led multiple, successful pilots seeking to address multiple barriers to good health, such as non-emergent medical transportation, ride share programs, cultural literacy, diversity, child abuse detection, and more. Now they are pivoting from pilots to operationalizing these efforts at scale.
Join us for a deep dive into Samaritan's approach to making an impact on social determinants of health for vulnerable populations, plus take part in broader discussions on how other plans are incorporating non-clinical services into their offerings. You'll walk away with new ideas, plus lessons and learned and emerging best practices, not to mention a stronger network of colleagues you can contact to continue the learning after the meeting.
Featured presentations:
Samaritan Health Plans' case study line up is coupled with other great presentations, including:
Passport Health Plan and their California Dreamin Community Well Being Campus in Louisville, KY
Oregon Health Authorities, kicks the day's presentations off with an outline of the Oregon health plan's major initiatives
Shuttle service:
We're thrilled that Samaritan Health Plans is hosting this exciting event on the Samaritan Campus in Lebanon, OR. The campus hotel and conference center are a bit of a drive from PDX and EUG, the two closest airports. To ensure no Alliance member has to worry about ground transit click here to take a brief survey to let us know when you will be arriving in Oregon.
Who should attend?
Health plan strategic, clinical, and operational leadership
Individuals with responsibility for your health plan's provider and community engagement strategy
Leaders in population health and community health
While this event is designed with the needs of Medicaid plans in mind, all Alliance health plans are invited to attend!

This meeting is only for Health Plan Alliance members or by invitation only - register for details.
Check out our other fly-in designed with Medicaid plans in mind:
The national shift to Value-Based Care: What it means for your Medicaid health plan
Thanks to our event sponsors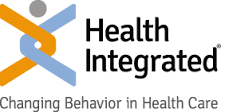 Registration
Agenda
TUESDAY, AUGUST 29
3:00 – 5:00pm

Check In and Attendee Packet Pick Up

5:30 – 6:30pm

Special Presentation from Pedal Corvallis: The Oregon Cascades West Council of Governments Bikeshare program

Bikeshare programs aren't new … many urban centers have them. But this special presentation from the Council of Governments explores the unique elements of Pedal Corvallis, the bikeshare program that, while open to everyone, is designed to specifically benefit Medicaid beneficiaries. Program designers used hotspotting to ensure the stations are directly supporting plan members who need transportation for health related activities, and have made the program self-sustaining.

6:30 – 8:00pm

Networking reception
WEDNESDAY, AUGUST 30
7:30 - 8:00 am

Breakfast

8:00 – 8:30am

Welcome and Kick Off -- Welcome to Oregon!

8:30 – 9:30am

The Oregon Health Plan: Then and now

As the director of the Oregon Health Authority, Lynne Saxton is responsible for ensuring the planning and execution of critical health care priorities for the state, including enhancing access, incorporating behavioral health care, and lowering costs. In her presentation she discusses the history of the Oregon Health Plan, including big wins and lessons learned, and outlines major initiatives currently underway and the vision for the years ahead.

9:30 – 9:45am

BREAK

9:45 – 11:45am

Case Study: Samaritan's Collective Impact Model

Hear how Samaritan Health Plans engages with the larger community in addressing non-clinical determinants of health. From ideation, to pilot, to operationalizing, this case study walks through the timeline of this community-wide initiative to support health among its members.

Achieving long term engagement of community stakeholders: the transformation committee formation
Areas of focus: How we identified our priorities for these efforts
Developing a process for pilot submission, funding, execution, plus how we measured success
The health plan's role in the process and what we've learned, from MLR to navigating partnerships and policy minefields.

11:45 – 12:45pm

LUNCH

12:45 – 1:45pm

A clinical perspective: Using the Collective Impact Model to achieve quality outcomes measures

In this session, Dr. Kevin Ewanchyna shares his perspective on the quality outcome measures included in the health plan's contract with the state. How has the organization's Collective Impact Model supported efforts to move the needle on quality initiatives?

1:45– 2:30pm

Choosing your battles: How predictive models and social determinant data support innovation design

"Fail early and often" is the foundation of transformational innovation. Re-imagining healthcare and creating connected communities of clinical providers and community based organizations is challenging, but necessary to truly address health and move towards successful pay-for-value models. We will share our challenges and successes to date in our work of creating connected communities and driving personalized, precision medicine using cognitive computing and artificial intelligence. We will describe a successful population health innovative model featuring predictive analytics, prescriptive pathways of care and personalized communications that effectively engaged, connected and realigned multi-sector, multi-stakeholder care delivery resources to improve quality and reduce cost.

2:30 – 2:45pm

BREAK

2:45 – 4:15pm

Case Study Collection: Non-clinical intervention efforts from Alliance member plans

A: Passport Health Plan: Moving from the clinic to the community

Passport Health Plan shares an overview of the wellness campus they are designing in partnership with dozens of local Louisville organizations committed to doing good. The physical campus is just one component of the connectivity model they're embracing. In this case study, Passport leadership describes how this effort is driven by their efforts to understand their population better and identify the gaps their community needs filled.

B: Santa Clara Family Health Plan: Baking non-clinical care into your care model, staffing plan and company culture

Three years ago, SCFHP began participation in California's Coordinated Care Initiative, which required that health plans provide a comprehensive benefits package to targeted populations integrating medical, behavioral health and long term services and supports. In this case study, Lori Andersen shares the journey SCFHP has been on ever since: how what began as a specific project development scope has created the opportunity for health plan leadership to have crucial conversations about their care model, their approach to staffing, and their commitment to caring for the whole person to impact health outcomes of members.

4:15 – 4:45pm

Open Discussion and Wrap Up

6:00 – 9:00pm

Dinner and Scenic Train Ride

Enjoy a scenic train ride through the beautiful Oregon landscape and hosted dinner. The train leaves the station at 6 pm and travels to Sweet Home where we will busyou to The Point for a Prime Rib dinner with all of the fixings. Ride includes, 3 hour round trip ride, 2 drink tickets (they can be used on our bar car or at The Point), Prime Rib dinner, and a Santiam Excursion Trains wine glass for you to keep. This is a 21 and over ride.
Thursday, August 31
4:30 – 6:00am

Early Bird Grab-and-Go Breakfast Boxes

Pick up a cup of coffee or juice, plus a to-go box with a healthy morning snack you can enjoy on the complimentary shuttle ride to the airport.

8:00 – 9:00am

Breakfast Roundtables

For those attendees on a later flight, enjoy continued discussion and networking with your Alliance peers over a leisurely breakfast
Venue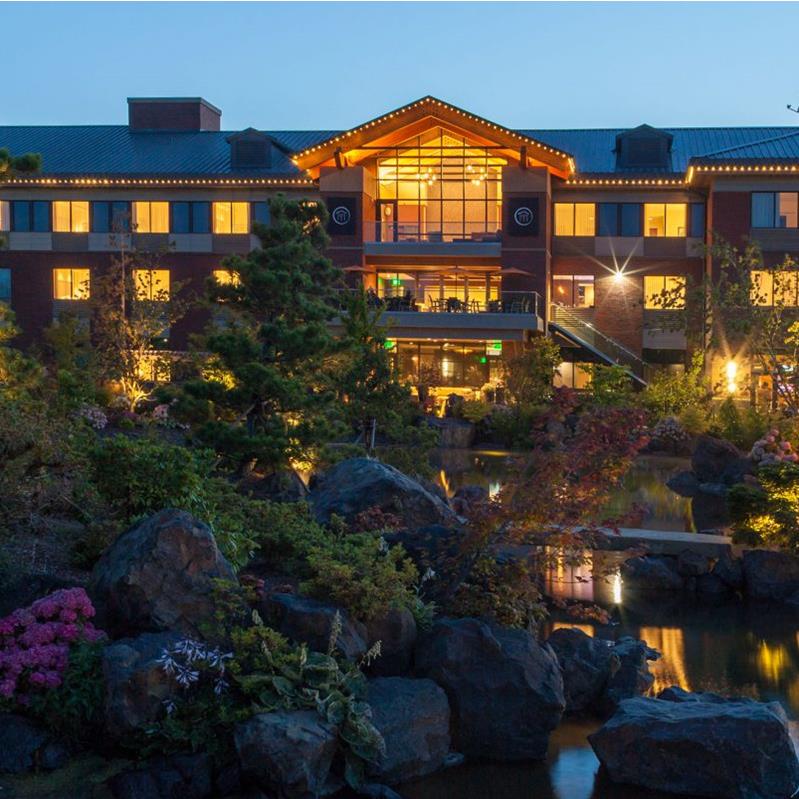 Best Western Premier Boulder Falls
505 Mullins Dr
Lebanon, OR 97355
541.451.1000

Our room rate is $129 plus taxes/fees. This rate may be available three days prior and three days after our meeting dates, depending on the hotel's availability. You should call the reservations department at 541.451.1000 and ask for the Health Plan Alliance (Vizient) room rate. You must call the hotel by July 28, 2017 in order to receive our group room rate. Should you call after this deadline, you will not be guaranteed to receive our group room rate or the hotel may be sold out. Please note that the group block could sell out before this date.

DRESS
Business casual attire is appropriate for the meeting. Remember that the hotel meeting room temperatures vary, so we recommend that you layer clothing to be comfortable in case the room becomes either hot or cold.

GROUND TRANSPORTATION
Click here to let us know the details of your arrival in Oregon. We will have transportation from Portland (PDX) and Eugene (EUG)

LEBANON WEATHER
Click here for the latest weather forecast.
Documents
Attendees
Below is a list of all delegates registered to date for this event
Speakers