Reference Based Pricing Fly-in
Event Date:2/21/2018 - 2/22/2018
Event Overview
Access all the event presentations from the documents tab.

Paying providers outside of your health plan's network can be costly. While some plans leverage cost containment strategies, many plans are evaluating the benefits of implementing reference based pricing. RBP uses a fixed fee schedule paying claims using a methodology grounded in analysis of an objective value and paying some multiple of that value instead of traditional cost containment methods, such as: negotiations, usual and customary, and various percentage schemes or discounts.

Access the presentation materials from this powerful one-day workshop led by several of the industry's leading RBP consulting firms.
Download the event presentations for in-depth information
RBP 101 session with Rick Koven, Koven Consulting & Coaching, which covers the fundamentals, the various options and approaches, and an implementation roadmap
"Hands on" education from MultiPlan and The Phia Group on the mechanics of RBP
Best practices from Cori Cook, CMC Consulting, who has assisted a number of health plans with implementing RBP
A health system executive's perspective on RBP and why it may not be good for the industry long-term
Audience
Health Plans: providers contracting and management, finance, operations, marketing and sales
Health Systems: contracting, finance, provider relations
Physician groups: contracting strategy
---
What attendees said about the event
"Very thought provoking. "
"Being provider owned, I love when physicians and providers attend the conferences and provide insight from the practitioner perspective."
"The focus on a singular topic more deeply is a very valuable use of time."


---
Thank you to our event sponsors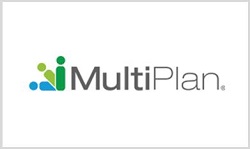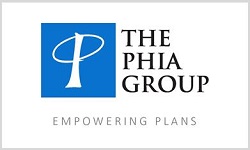 ---
Recommended upcoming ASO/Commercial events
Venue
Health Plan Alliance Headquarters
290 E. John Carpenter Freeway
Irving, TX 75062

Both of the hotels below provide a shuttle to the Alliance office which is where the meeting will be held.

Hotels
Omni Mandalay Hotel
221 E Las Colinas Blvd
Irving, TX 75039
972.556.0800
Website

Vizient has a room rate of $182 plus taxes/fees. You should call the reservations department at 972.556.0800 and ask for the Vizient room rate.


aLoft Las Colinas
122 E John Carpenter Fwy
Irving, TX 75062
972.717.6100
Website
Vizient does not have group rate. You should call the hotel or book online for the best rate.
ALTERNATE HOTEL INFORMATION
Dallas Marriott Las Colinas Hotel
223 West Las Colinas Blvd
Irving, TX 75039
972.831.0000
Website

DRESS

Business casual attire is appropriate for the meeting. Remember that the hotel meeting room temperatures vary, so we recommend that you layer clothing to be comfortable in case the room becomes either hot or cold.


GROUND TRANSPORTATION
Taxi from the Dallas/Ft Worth International airport and Love Field airport is approximately $25 one-way. UberX is $17-20. Both of the hotels above provide a shuttle to the Alliance office at 290 E John Carpenter Fwy, which is where the meeting will be held.


DALLAS WEATHER
View the latest weather forecast.
Documents
Attendees
Below is a list of all delegates registered to date for this event
Speakers