Health system/Health plan strategic alignment value visit
Event Date: 6/7/2016 - 6/10/2016
Event Overview

Health System/Health Plan Strategic alignment
Join leadership teams from Alliance member health plans and Health system owner and partner organizations to explore the latest developments in efforts to achieve strategic alignment between payers and providers. The agenda includes case studies, panel discussions and expert presentations from industry thought leaders, all focused on critical intersection points between health plans and system partners.
Featuring a Board Governance workshop on June 7th
All value visit attendees can participate in a workshop on June 7th focused on board and governance strategic issues and performance. The day will focus on the challenges involved in successfully working with a board of directors.
Who should attend?
Health plan senior executives
Healthcare delivery system senior executives
Medical group senior executives and leaders
Health Plan board leadership

We encourage you to extend this invitation to executives in your delivery system and medical groups in addition to your board leadership.
Functions
Tuesday, June 7, 2016
6:00 - 9:00 pm Networking reception/dinner for event delegates at Wildfire
Wednesday, June 8, 2016
6:00 - 8:00 pm Networking dinner for event delegates at Quartino Ristorante & Wine Bar
Agenda
For a printable, detailed agenda, visit the Documents tab noted above
AGENDA AT A GLANCE
Tuesday, June 7: Governance Workshop
7:30 Registration and Breakfast
8:00 Key Strategies for an Effective Board – The Chandler Group
12:00 Lunch
1:00 ORSA and Governance Requirements – First Consulting and Administration
2:30 Break
3:00 The Board's Role in Managing Risk – Epstein Becker Green
6:00 Reception/Dinner

Wednesday, June 8: Strategic Alignment
7:30 Breakfast
8:00 Welcome and Introductions
8:30 Strategic Alignment Imperatives - Deloitte
10:15 Break
10:30 Financial and Access Alignment with Provider Groups – Panel Discussion
12:00 Lunch
1:00 Integration Lessons From Other Industries – Health First and Health First Health Plan
2:30 Break
3:00 Integration to Meet Employer Market Demands – Boeing
6:00 Dinner

Thursday, June 9: Strategic Alignment
8:00 Breakfast
8:30 Creating Alignment with the Health System, Plan and Physicians – Henry Ford Health System
10:00 Break
10:30 Creating Enterprise-wide Customer Experience – Geisinger Health System (invited)
12:00 Lunch
1:00 Aligning Growth Strategies – Panel Discussion
2:30 Break
3:00 Creating Immediate Impact Through Complex Data Analytics – Cogitativo
Venue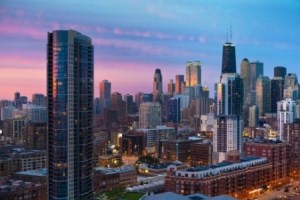 The Godfrey Hotel
127 W Huron at LaSalle
Chicago, IL 60654
312.649.2000
Our room rate is $249 plus taxes/fees. Internet access in the guest rooms is complimentary. This rate may be available three days prior and three days after our meeting dates, depending on the hotel's availability. You should call the reservations department at 312.649.2000 and ask for the Health Plan Alliance (HPA) room rate or click here to book your room online.


You must call the hotel by May 16, 2016 in order to receive our group room rate. Should you call after this deadline, you will not be guaranteed to receive our group room rate or the hotel may be sold out. Please note that the group block could sell out before this date.

Hotel Rooms are limited due to Chicago-wide events. Availability Monday night, June 6 is extremely limited. Because of the scarcity of hotel rooms rates are high. If rooms are not available at the Godfrey, our host hotel, for Monday, June 7, the hotels below are within walking distance. If you must stay in another hotel Monday night, we encourage you to move to the Godfrey Tuesday and Wednesday nights to take advantage of our deeply discounted room rate for the rest of the meeting.


Hotel Felix

Hampton Inn and Suites Chicago Downtown
Residence Inn Chicago Downtown/River North
Courtyard Chicago/Downtown Magnificent Mile

DRESS
Business casual attire is appropriate for the meeting. Remember that the hotel meeting room temperatures vary, so we recommend that you layer clothing to be comfortable in case the room becomes either hot or cold.

GROUND TRANSPORTATION
The hotel is about 17 miles from Chicago O'Hare International Airport (ORD) and is approximately a 45 minute drive. From Midway International Airport (MDW) it is 12 miles and approximately a 40 minute drive. Taxi service is available for an estimated $42 one way from O'Hare and $28 from Midway. Self-parking (no in/out) is $46 a day, limited space. Valet parking is $60 per day. For more transportation information and details for the train click here.

CHICAGO WEATHER
Click here for the latest weather forecast.

Documents
Attendees
Below is a list of all delegates registered to date for this event
Speakers