Fly-in: Value-Based Payment 2.0
Event Date: 2/20/2019 - 2/21/2019
Event Overview

A can't-miss workshop for your value-based payment strategic team to collaborate with your Alliance peers and experts from HealthScape Advisors
Led by: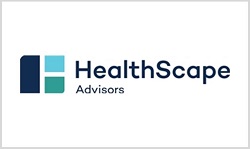 Many Health Plan Alliance members are working on initiatives to transition from fee-for-service to value-based payment (VBP) models across multiple product lines. During this unique workshop, experts from HealthScape Advisors will provide valuable insights on health plans' experiences, approaches, and performance under value-based payment models. You'll have the opportunity to meet with other Alliance members from across the country to learn from one another, push your thinking, and advance your strategies to the next level.
HealthScape Advisors has deep experience working with both payers and providers through the transition to value-based payment and at this meeting, and this workshop is likely to be the first of many conversations and educational opportunities on VBP for Alliance members in 2019. Participants in this workshop will provide input into future educational and collaborative opportunities – so your involvement is critically important!
Download the full agenda under the documents tab above.
---
Who should attend
This meeting is only for Health Plan Alliance members or by invitation only.
Plan executives with responsibility for value-based payment strategies
Team members involved in your organization's VBP initiatives
Chief medical officers/medical directors
Chief financial officers/financial leads
Network development/contracting teams
---


Event highlights
Review critical background information and develop a foundation in VBP efforts to date, including a review of what's worked and what hasn't, macro drivers and current market challenges


Review a framework for further discussion and deep dives on VBP, called "The Harmony of the '3 P's' - Provider, Product and Platform"


Discuss the critical role of the provider in VBP, including readiness for risk, roles / responsibilities between the provider and the plan
Discuss the role of product to support VBP, including product features, network, and care model
Discuss the role of platform technology and analytics to enable VBP



Identify guardrails to ensure focus and value for all Alliance stakeholders as future educational and collaborative efforts around VBP are developed


Determine the critical topics for continued collaboration and education in 2019




Venue
Health Plan Alliance Headquarters
290 E. John Carpenter Freeway
Irving, TX 75062



Hotel
Omni Mandalay Hotel
221 E Las Colinas Blvd
Irving, TX 75039
972.556.0800
Website

Click here or call the hotel to book your room at our rate of $185 plus taxes/fees.


DRESS
Business casual attire is appropriate for the meeting. Remember that the hotel meeting room temperatures vary, so we recommend that you layer clothing to be comfortable in case the room becomes either hot or cold.


GROUND TRANSPORTATION
Taxi from the Dallas/Ft Worth International airport and Love Field airport is approximately $25 one-way. UberX is $17-20. The hotel above provides a shuttle to the Alliance office at 290 E John Carpenter Fwy, which is where the meeting will be held.


DALLAS WEATHER
View the latest weather forecast.
Documents
Presentation: Value Based Payment 2.0
HealthScape discusses the background and framework for value-based payments, and the roles of the provider, the product, and the platform in the VBP transition during this fly-in held at the Alliance Headquarters February 21, 2019.
HealthScape Value Based Payment Survey Summary
HealthScape Advisors recently partnered with the Health Plan Alliance and several of their health plan clients to investigate drivers of success under value-based payment models. The effort included a survey with responses from more than 30 health plans to understand each organization's journey toward value-based payment.
Attendees
Below is a list of all delegates registered to date for this event