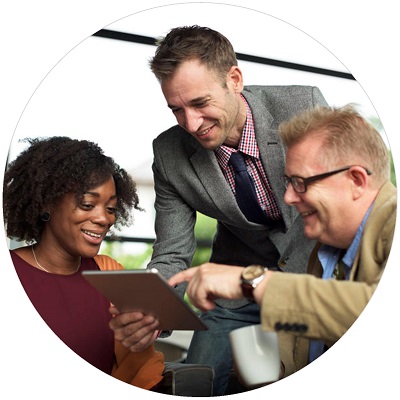 Collaborate with Alliance members year-round
The Health Plan Alliance is the only national organization that brings non-competing provider-sponsored and independently-owned health plans together with their health system and provider group leaders for unparalleled peer-to-peer collaboration. This format allows for open and candid discussion and learning among our members and the vendors that support our programming.
For more than 20 years, the Alliance has helped health plans improve their financial, operational and clinical performance; and enhance their customer experience and market position. Today, the organization boasts a membership of more than 4,000 individuals at nearly 50 health plans across the country.
Learn more about the Alliance | About our members | View our member directory
---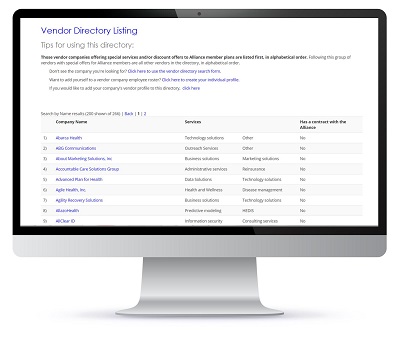 Join the Alliance vendor directory
Take advantage of your complimentary listing.
When members are in need of a particular service they start with the Alliance vendor directory. It's also one of the places the Health Plan Alliance team goes when searching for subject matter experts to support our educational programs.
---

Our members hold our sponsors in high esteem. That's because Alliance sponsors are thought leaders who are invested in helping our members achieve their business objectives. Sponsors who invest in the Alliance do so to get something more valuable than leads―the opportunity to hear and learn from our members through open, candid discussions about their business challenges and possibilities. Our approach allows you to be part of the dialog and support our members in achieving success.

There are a variety of opportunities for you to engage with our members, including:
Preferred business sponsor
Group purchsing organization (GPO)
Value visit sponsor
Fly-in sponsor
Vendor spotlight webinar
---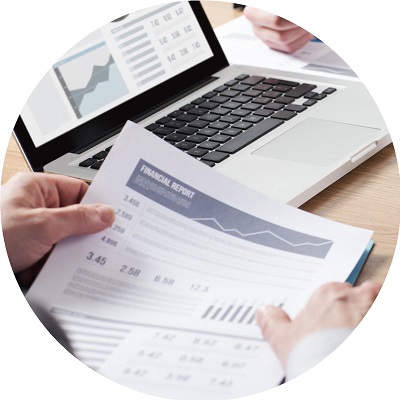 Submit a savings report
Companies that participate in the Alliance GPO are required to submit an annual report of the savings Alliance health plan members received through the vendor's contract with the Alliance.

Submit a report