BLOG: Q&A - Containing costs on out of network claims
Health Plan Alliance
09/17/2018

We sat down with Tim Callender, VP at The Phia Group, to learn more about health plans' cost-containment challenges and The Phia Group's newest cost-containment service, Phia Unwrapped.
Alliance: When it comes to cost-containment, what's the top issue health plans are facing today?
Callender:
The healthcare climate has been changing—patients are now exposed to the actual cost of care more than ever before. We are seeing this exposure lead to an interest in cost-containment and a better understanding of the healthcare industry. Maybe even more powerful, has been the extreme interest from employers, consultants, and health plans, to find innovative ways to contain plan cost while ensuring they deliver the best benefits possible.
Alliance: What are you most excited about right now?
Callender:
Phia Unwrapped. Phia Unwrapped takes a unique approach to containing costs on out of network (OON) claims. Most plans simply allow OON claims to be handled through wrap and supplemental networks, which produces limited results. Phia Unwrapped replaces this traditional approach and modifies a plan's non-network payment methodology to secure payable amounts that are based on fair market parameters. Phia Unwrapped places no minimum threshold on claims to be repriced or potential balance billing to be resolved. Most importantly, the Phia Unwrapped service attempts to secure sign-off to ensure providers are compensated fairly, balance billing is resolved, and that the plan's payment is accepted in full.
Alliance: What are the benefits of replacing a wrap network with the Phia Unwrapped platform?
Callender:
Ultimately, it comes down to what a plan is trying to achieve. We believe that the discounts seen in a wrap environment are not as deep as those achieved when you shed a contracted, wrap arrangement. Phia Unwrapped allows for more freedom when designing an out of network payment structure, repricing claims, negotiating claims, and ultimately realizing true discounts. Phia Unwrapped clients are seeing improved savings of 20% to 40% more, with minimum member disruption.
Alliance: What other innovative cost-containment opportunities are there for health plans?
Callender:
A well-oiled subrogation and recovery platform would be essential. Subrogation and recovery services are not necessarily new or "innovative," but it seems that plans are not paying as much attention to subrogation and recovery results. Perhaps increasing the scrutiny on those results and expecting better performance from your subrogation and recovery partner is innovative at this point. Additionally, the utilization of a sophisticated out of network cost containment mechanism, like the Phia Unwrapped program, is key.
---
About The Phia Group
Phia was founded in 1999. The firm started with the singular goal of serving health plans by offering a premium subrogation service. Almost twenty years later, The Phia Group has expanded its commitment to cost containment through new services; including Phia Unwrapped (an out of network reference based pricing program) and PACE (an objective, appeals handling service that transfers fiduciary liability) among many other services.
The Phia Group is a part of the Health Plan Alliance Group Purchasing Organization and is offering Alliance members exclusive savings. Alliance members can learn more about The Phia Group and download their contract for member savings from their vendor directory listing.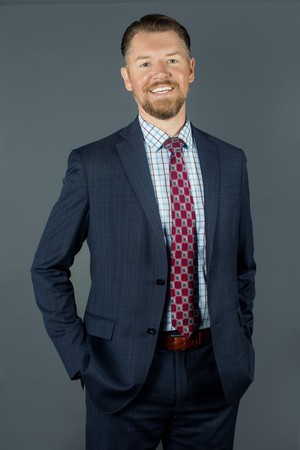 Tim Callender
Tim Callender is the vice president of sales and marketing at The Phia Group and is focused on educating health plans, payers, consultants, TPAs and plan-sponsors on the importance of containing costs.

Learn more
---
Alliance exclusive upcoming and recent events
Register now for these upcoming events
View the presentation materials from these recent events
To post comments, Click Here to Login