BLOG: 10 takeaways from the Alliance Fall Leadership Forum
Joe Lastinger, Health Plan Alliance
10/25/2018

This month, leaders from Health Plan Alliance member organizations gathered in Boston at the Fall Leadership Forum to collaborate on their enterprise-wide strategies. We heard from Pete Hudson, M.D., an investor with Alta Partners who provided powerful insight into where investors are focusing their dollars today; CareJourney showed how newly released Medicare data sets are being used to improve quality measurement; CEOs collaborated with Tom Peters, one of the most influential business thinkers and writers of the last 40 years; and Alliance leaders shared seven incredible examples of how their organizations are delivering exceptional care management in their markets.
If you weren't able to join us, I've recapped my top takeaways. Links to the presentations are provided as well, but are only accessible to Alliance members and event attendees.
1. Investors are interested in things that can succeed in both fee for service and value based models, as well as scale.
Our first speaker of the conference was Pete Hudson, M.D., an investor and entrepreneur. Pete shared his take as an investor on the future of health care, current trends, and the particular kinds of innovative companies he and his partners look to fund. What Pete referred to as "the holy grail" are things that can succeed in both fee for service and value based models as well as scale. Provider aggregation opportunities, for example, can provide a revenue capture benefit in FFS models or a platform development opportunity under Value Based reimbursement models.
Presentation: Investor's Take on the Future of Healthcare


2. If you're going to grow, you need "flying buttresses": new org structure, communication, culture, governance, and processes
Pete Marino, CEO Neighborhood Health Plan, shared the health plan's recent experience with rapid membership growth. In a span of 6 years, membership more than doubled to 200,000 lives and annual resources increased from $400M to $1.3B. Pete shared the intensive effort by him and his leadership team to scale his workforce and organizational structure to succeed, and accommodate future growth.
Presentation: Organizational Flying Buttresses - Necessary Design to Support Growth


3. Tie population health to primary care
Thomas Risse, CFO, SelectHealth, discussed the system's enterprise efforts to change its operating model and to have 100% of its business "aligned" with various partners in value based models with the goal of creating a long- term price (and quality) advantage in its markets.
Presentation: Redesigning the Care Model



4. If you're not doing home visits, you should be. People are sicker than you think.
The Alliance and Navigant recently released a joint white paper on Care Management which features innovative case studies from three Alliance health plans. James Smith and Katherine Ziegler of Navigant were joined by Janet Tomcavage and Joanne Sciandra of Geisinger Health Plan to share key strategies for success. One of the highlights of the presentation was the overview of the "Geisinger at Home" program and the positive measurable improvements realized in ER visit and admission rates.
Presentation: Aligning the Goals of Care Management - Lessons from Payers and Providers
White Paper: Building Payer-Provider Partnerships for Care Management
5. Take a page out of the HAP Primary Choice playbook – this MA plan was designed with physicians to build on the PCP relationship and leverage the provider network to support the product with their patients.
Mike Genord, M.D., Health Alliance Plan, and Michael Williams, M.D., United Physicians took us step-by-step through their novel approach in designing and launching Primary Choice™ – a new Medicare Advantage Model. The central tenets of their approach to co-creating the product was radical transparency, and physicians were integrated into the benefit design and bid process from the outset.
Presentation: Primary Choice-Putting Patients and Primary Care in Charge


6. Sometimes, the best way to problem solve is to get everyone around the table.
Jackie Spain, M.D., Health New England, followed with a presentation on their BeHealthy Partnership – a Medicaid ACO. Jackie shared the challenges (DSRIP funding, complexity, multiple partners, and complexity in organization oversight) and the successes (new care management models, improved outcomes, incorporation of social determinant data, etc). One of the tactics Jackie implemented was monthly calls with nurses from health centers and the health plan. She shared one utilization management challenge they recently addressed was around diapers. Yes, diapers. The utilization nurses were hearing from the health center nurses about the great lengths they had to go to find quality diapers. Health center nurses heard from UM nurses about the exorbitant costs for better diapers. By understanding each sides' perspective, they're all better equipped to solve these challenges together.
Presentation: BeHealthy Partnership


7. What's the price of Atorvastatin, 10 mg, #90? A: $305.89, B: $37.87, C: $17.75, D: $8.89…. The answer is: All of the above.
In the afternoon, Ed Yoon, M.D., Community Health Options, and Michael Rea, Rx Savings Solutions, shared the results of a new program to deliver prescription drug price transparency information to members. This presentation also included a live demo of the Google assistant interface for a mock patient. The program is projected to save approximately $6.8m in 2018, or about $85 per each alert.
Presentation: Increasing Value through Pharmacy


8. Millennials prefer convenience, fast service, connectivity and price transparency – upending the time-honored model of office-based primary care (#Telehealth).
Deanna Larson walked us through the entire eCare program (a subsidiary of Avera Health) which is dedicated to leveraging virtual care (telemedicine) to increase access to care. What was interesting in Deanna's presentation is that the use cases she shared were mixed, some had FFS value propositions (service line extension, patient convenience), while others were focused on value (lowering costs, improving access).
Presentation: Avera Health eCARE Program


9. Newly released Medicare data sets are being used to improve quality measurement
Dr. Chris Lester and Kevin Sheldon outlined the work CareJourney is doing with newly released public health care data sets and engaged the audience in dialogue around how the data could best be used by health plans in network formation and management.
Presentation: Unlocking the Value of Patient's Longitudinal Claims Record


10. "Hard is soft, and soft is hard."
About 25 Alliance CEOs and board members joined Dennis and me at Mooo Restaurant in downtown Boston for dinner with Tom Peters. After dinner, Tom engaged the group in Q&A for about an hour. It was interesting to hear from one of the more influential business thinkers and writers of the last 40 years. Among his many insights, Tom opened with one of his favorite sayings, "Hard is soft and soft is hard." He went on to explain that small everyday details, when done to the highest possible levels, lead to excellence. Yet, we as senior leaders tend to focus on the big things – like strategy – when excellence is grounded in what we generally consider less important. In answer to a question from Rita Datko on his advice to Millennials: "Listen more, talk less." Probably good advice for all of us. Tom certainly gave us a lot to reflect on. I would say the event was successful and we will be working to create similar events and opportunities at future events.
---
Alliance members and event attendees can access all the presentations from the documents section of the 2018 Fall Leadership Forum event page. Have a question about a topic covered at the event? Ask you peers through the Alliance discussion forum or contact us and we'll connect you with the people and resources to get your questions answered.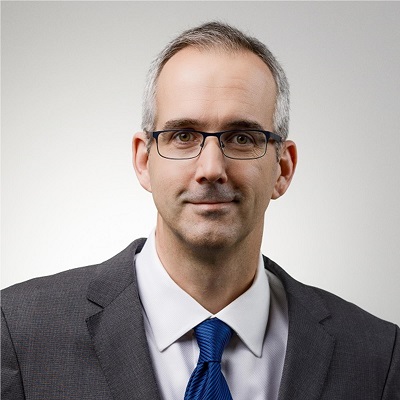 Joe Lastinger
Joe Lastinger is president of the Health Plan Alliance. Joe has extensive experience in health care strategy and has held leadership positions at Baylor Scott & White Health System; North Texas Accountable Healthcare Partnership (NTAHP), a regional health care improvement collaborative serving 145 hospitals and 7 million citizens in North Texas; and T-System, Inc., a clinical IT solutions company.

Learn more
---
Join us at the 2019 Spring Leadership Forum
Mark your calendar for the 2019 Spring Leadership Forum: March 19 - 22, at the Four Seasons Resort in Dallas, Texas.
---
Alliance member upcoming and recent events
Register now for these upcoming events
View the presentation materials from these recent events
To post comments, Click Here to Login