Spring-A time of new beginnings
Cathy Eddy, Health Plan Alliance
04/13/2017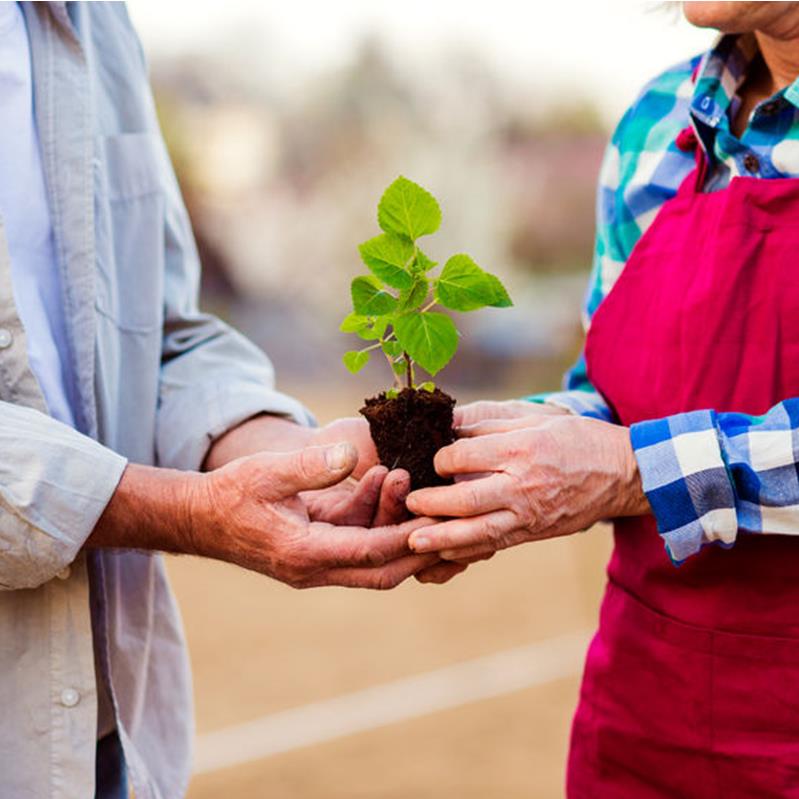 We think of Spring as a season of new beginnings, fresh growth and lots of blooms. Along with the good also comes pollen, storms and in our part of the country—Texas—hail. I woke up last night at 3:30 am to the sound of large chunks of ice hitting my roof.
At the Spring Leadership Value Visit, April 5-7, in Texas, we explored a lot of the new ideas and changes that are taking place within the healthcare and insurance industries. We seem to have a stormy period again with the challenges of the current individual and small group markets, the uncertainty of a new administration and the question of whether or not this Congress will "repeal and replace" or just try to repair ObamaCare. MACRA, which was a bi-partisan fix, won't be going away, but sure seems to complicate physician payment.
A primary care physician's perspective
The theme of the meeting was "Designing Value-Based Approaches That Align Payers, Providers and Consumers." The conference started out with a lively discussion with A. Mark Fendrick, M.D., director for the Center for Value-Based Insurance Design at the University of Michigan. A primary care physician, he feels we aren't designing the right type of insurance products for consumers and the benefits that are "one size fits all" don't work well. Dr. Fendrick has spent years trying to get policymakers to rethink how we provide and pay for care. His message will challenge your thinking.
Healthcare at Disney
Spring Break is a time when many families go on vacation and just about everyone in the room had at one time or another the "Disney experience." So what happens when the company that delivers such a high level of customer service decides to demand a better healthcare experience for its cast members and associates? Disney has the highest number of employees and dependents of any employer in Orlando, Florida. Mark Martin shared Florida Hospital's journey to respond to the request for more value for Disney's workforce and how the health system had to invest in new ways to do business and deliver care.
Bundled payments
Jeff Ingrum, President and CEO of Scott & White Health Plan, shared their approach to bundled payments in the Dallas marketplace.
On the hill
Spring in Washington D.C. often brings cherry blossoms to mind, but this year they were budding early and a late snow killed off half of them. Rather like the early attempt, passing a bill to repeal and replace ObamaCare got a cold shoulder from the conservative Republicans in Congress. Ceci Connelly, President of the Alliance of Community Health Plans, helped to make sense of the chaotic times in early months of the new Trump Administration. As a person who has spent a lot of years interpreting political dynamics, Ceci did a great job of sharing news from DC.
MACRA
One of the few bipartisan efforts to come out of DC in the past few years was the fix for physician payment – MACRA. It's rather like the pollen of politics – the more you get of it, the more you feel your head will explode! Bob Atlas, an Epstein Becker Green advisor, did a very detailed job of sharing the ins and out of MACRA, MIPSs and APMs. And in case you want another dose, Bob will also be joining us at the Health System/Health Plan value visit June 14-16 in Chicago.
Scenario planning
In times of uncertainty, one of the strategic planning tools that can be very helpful to boards and executive teams is scenario planning – it helps you to plan for the unexpected and to know what resources are going to be needed regardless of the uncertainty. On Friday morning of the Spring Leadership Conference, we did a scenario planning workshop focused on the individual market dynamics. Nancy Wise and Cheryl Stacey, from Spring Street Exchange led a lively discussion with our group. They shared a framework for scenario planning, identified key impacts to payer and consumer stakeholders and shared tools that could help our members use this method back home.
Presentation slides | Individual Market Data Pack | Audio Part I | Audio Part II


Each attendee took home a wealth of new knowledge and a bright orange water bottle, courtesy of Bloom, one of the event sponsors. If you didn't get a chance to join us this year at the Spring Leadership Conference, you can still take advantage of the content that was shared. You can access the session presentations and recordings from the documents tab on the event page.

One thing is for certain—there is a lot we don't know about the future of our industry, but out of uncertainty springs opportunity.
To post comments, Click Here to Login