Emergent Business
Member Level: Vendor
Vendor Overview
Description of Services: For more than 30 years I've been adapting sales organizations to compete successfully in highly competitive markets.

As an experienced VP of Sales, I know the challenges that sales leaders in healthcare face. I've found that nothing is more critical – and more lacking – than a sales team's ability to clearly understand the mission critical needs of buyers, promote the unquestionable strengths of its offering beyond plan features and price, and provide value-added solutions that differentiate them from their competition in ways that limit the price objection.

I founded Emergent Business to bring those lessons to sales teams within in the healthcare industry, specifically in the areas of B2B commercial sales and account management, D2C Medicare sales, and broker sales development.

Whether you are experiencing some or all of these challenges, I can help.
Primary Service: Consulting
Secondary Service: Administrative Systems
Alliance members, log in to view this company's complete profile.
---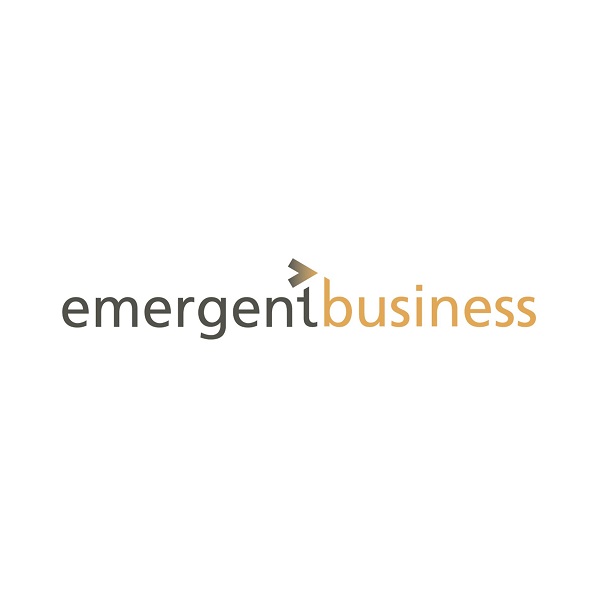 8300 Wyoming Blvd. NE
622
Albuquerque, NM 87113
505-913-1340
https://www.emergentbusiness.com
Documents
Health Plan Sales & Marketing Unpacked: Episode 5 - Developing Your External Sales Channel
Many plans that employ a sales staff also rely on channel sales partners to identify and close much of their business. Brokers, agents, and producers are not simply an extension of your sales team. They are your sales team. It is for this reason that brokers and consultants should be equipped with the same value-based mindset and sales process that your team employs. Equipping your sales channel is not only critical to your success, it reduces your vulnerability. In this session we will explore a framework for broker engagement and development that will increase your value in the eyes of channel sales partners, build advocacy and inspire new levels of collaboration that create more winnable sales opportunities.
Health Plan Sales & Marketing Unpacked: Episode 4 - Employing Motivation-Based Inquiry
Now that you are equipped with a clear understanding of the authentic nature of your offering, there is one important thing to remember. Value-added benefits are only relevant if they satisfy the unmet needs of prospective and existing members. In this session you will learn a consultative form of motivation-based inquiry will allow you to identify the core motivations that drive the decision making of each stakeholder in the decision-making process and then articulate the unique value-added benefits that meet those motivations—one question at a time, and from one conversation to another—so that an increasingly clearer picture of why you are the best option becomes clear to everyone in the room.
Recording: ASO Work Group: June 2022 - Ask the Experts Roundtable
This session is a special "reunion" of sorts for our final call before taking a few months' break starting in July. Alliance ASO work group members to ask questions and participate in open roundtable discussions. By invitation-only ASO work group discusses topics of high priority to growing their ASO business. The group meets monthly with guest speakers and member case studies. Topics covered include overall strategy, product design, pricing, network configuration, operations, and marketing, sales, and RFP development.
Health Plan Sales & Marketing Unpacked: Episode 3 - Identifying Authentic Value
Do you have a value story? In other words, if you had to identify the value propositions that compel consumers and businesses to enroll in your plan, could you—quickly, with clarity, and with confidence? Segment three of our five-part series on value creation introduces you to a functional framework for clearly identifying the unique value-added benefits that distinguish you from your competition. Then explore how to deliver compelling narratives that showcase that value in various application areas such as virtual and in-person conversations, RFP responses, final presentations, executive summaries, broker education and development, and ongoing employer group and member communications.
Health Plan Sales & Marketing Unpacked: Episode 2 - Adopting a Value Creation Mindset
Anyone who has tried to establish lifestyle changes knows that well-intentioned enthusiasm and efforts will fade unless there is a permanent change in attitude. All the evidence shows us that changes in thinking enable sustainable changes in behavior. In this session we will explore the characteristics of the value creation mindset as an institutional identity that sets the intention of your sales team, directs their behavior, and establishes a sales culture with a common objective that is committed to understanding the changing needs of prospective and existing members, continually seeks on-going opportunities to promote value that meet those needs, while improving the member experience and the quality of your brand beyond price.
Health Plan Sales & Marketing Unpacked: Episode 1 - An Introduction to Value Creation
Welcome to our new video podcast—Health Plan Sales & Marketing Unpacked. Episode 1 is the first of a five-part series on the strategic advantages of value creation as a tactical sales and retention strategy for competing in highly competitive markets. In this video, Joe Merlino, Principal, Emergent Business, explores the definition of value creation and the strategic advantages it provides in increasing competitive differentiation, establishing your industry leadership position, and equipping your sales team to sell with more confidence in highly competitive markets without being held hostage by price. Application areas will include commercial and Medicare lines of business within the context of three practical perspectives - your health plan's sales organization, the member experience, and your external sales channel.