Member Experience Value Visit 2020
Event Date: 8/31/2020 - 9/3/2020
Event Overview


Take your health plan's customer experience to the next level
Back for its fourth year, expect unmatched collaboration, hands-on workshops, ample networking opportunities, and knowledge sharing from top-rated plans and leading innovators. Take away actionable strategies to improve your members' 2021 annual enrollment period experience and more.

Additional information will be available soon!
---


Event highlights
Alliance member health plan led sessions and panel discussions
Hear from and connect with leading innovators and industry experts
Build your network with health plan professionals with whom you can continue to collaborate with long after the event
---


Who should attend
Delivering superior customer service requires a multidisciplinary approach including executives and managers who:
Make decisions about and implement technology solutions
Oversee operations that directly serve customers even if they do not deal directly with customers
Deliver direct customer service
Create communications that engage members
This meeting is only for Health Plan Alliance members and invited guests.
---
Agenda
For a printable, detailed agenda go to the Documents tab above (coming soon)
AGENDA AT A GLANCE
MONDAY, August 31, 2020
6:00 Reception
TUESDAY, September 1, 2020
9:00 Standing out from the crowd: Customer experience as a differentiation strategy (confirmed)
10:00 Case Study: A health plan and health system prove that integration to improve the customer experience is possible (to be confirmed)
11:00 Roundtable: Is it really possible to stand out?
1:00 Designing Patient-centered Wellness Solutions (to be confirmed)
2:00 Case study: OmniChannel
3:30 Case study: 360 view
6:00 Dinner

WEDNESDAY, September 2, 2020
8:30 Workshop: The role of the health organization in activating effective digital engagement transformation (confirmed)
12:00 Vendor Strategies/Demonstrations and lunch
2:00 Poster Sessions
6:00 Dinner


THURSDAY, September 3, 2020
9:00 A look inside the US Health Insurers Customer Experience Index (to be confirmed)
10:00 Case Study: Visualization/reporting
11:00 Case study: Using consumer satisfaction assessment to drive improvements
Noon Adjourn
Venue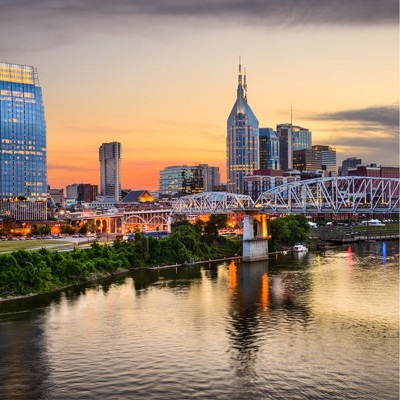 Hilton Nashville Downtown
121 Fourth Avenue South
Nashville, TN 37201
615.620.1000
Reservations 615.620.2150


The hotel room block expires on August 10, 2020
Our room rate is $259 plus taxes/fees. This rate may be available three days prior and three days after our meeting dates, depending on the hotel's availability. You should call the reservations department at 615.620.2150 and ask for the Health Plan Alliance (Vizient) room rate or click here to book online. Should you call after the deadline, you will not be guaranteed to receive our group room rate or the hotel may be sold out. Please note that the group block could sell out before this date..

DRESS
Business casual attire is appropriate for the meeting. Remember that the hotel meeting room temperatures vary, so we recommend that you layer clothing to be comfortable in case the room becomes either hot or cold.

GROUND TRANSPORTATION
Uber/Lyft from the Nashville International airport is approximately $21-24. Click here for driving directions and parking fees.


NASHVILLE WEATHER
View the latest weather forecast.
Attendees
Below is a list of all delegates registered to date for this event