10 can't miss events for policy wonks
Kristin Rodriguez, Health Plan Alliance
05/30/2017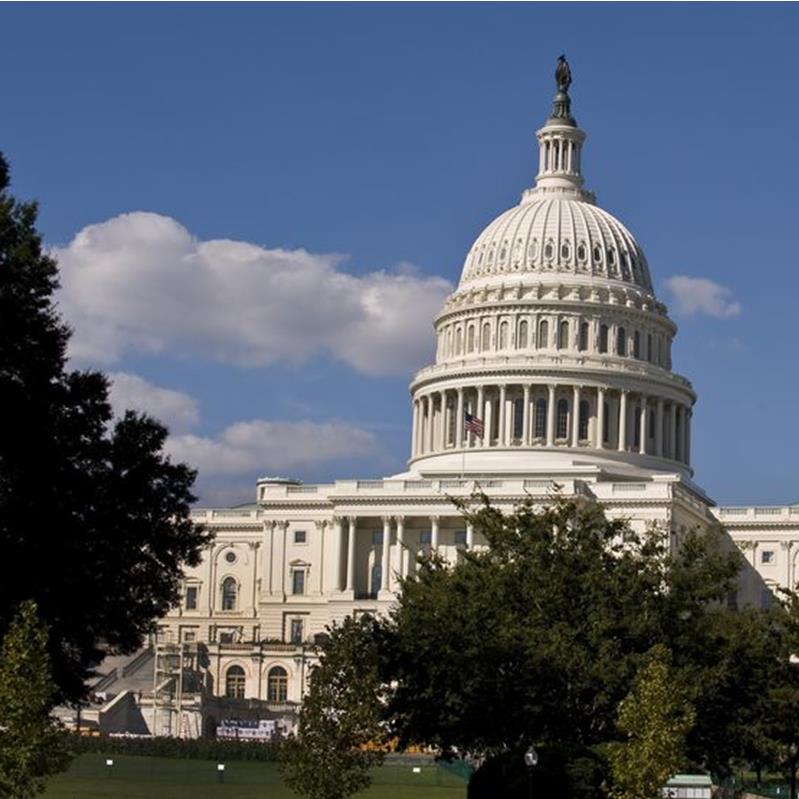 Since the 2016 presidential election, the Administration's and congressional leaders' policy priorities haven't fundamentally changed. They consistently demonstrate a commitment to move from an expanded federal role and more regulation to allowing for a greater role for states and free markets. And programs like Medicaid are being reimaged as smaller, state-directed efforts with capped federal funding, rather than as national safety net entitlements.
For our health plan members committed to serving the populations who rely on government-sponsored health care, the political landscape within which we're currently operating is more and more difficult to navigate. The Alliance continues to ramp up programming and content designed to not only keep you up to date, but also to help you analyze the potential impacts of policy activity, and provide resources and tools to help you make the decisions that are right for your organization.
The following list includes one on-demand and 10 upcoming events relevant to Medicaid, ACA marketplace and Medicare Advantage policy and government sponsored health plan leaders.
On-demand
#1 Analysis and review of ongoing health care reform efforts (May 10)
During our recent webinar with Deloitte, Gregory Scott, vice chairman and US leader, health plans, walked attending Alliance members through the long, winding—and often dramatic—journey still ahead for Republican leadership. He also offered five perspectives on the American Health Care Act (AHCA), with a focus on Medicaid financing, tax credits and subsidies, insurance market reforms, the patient and state stability fund, and tax policy. Greg explored how each element reflects the overarching policy priorities of Republican leadership, and offered our health plan attendees specifics to take into account during their scenario planning efforts.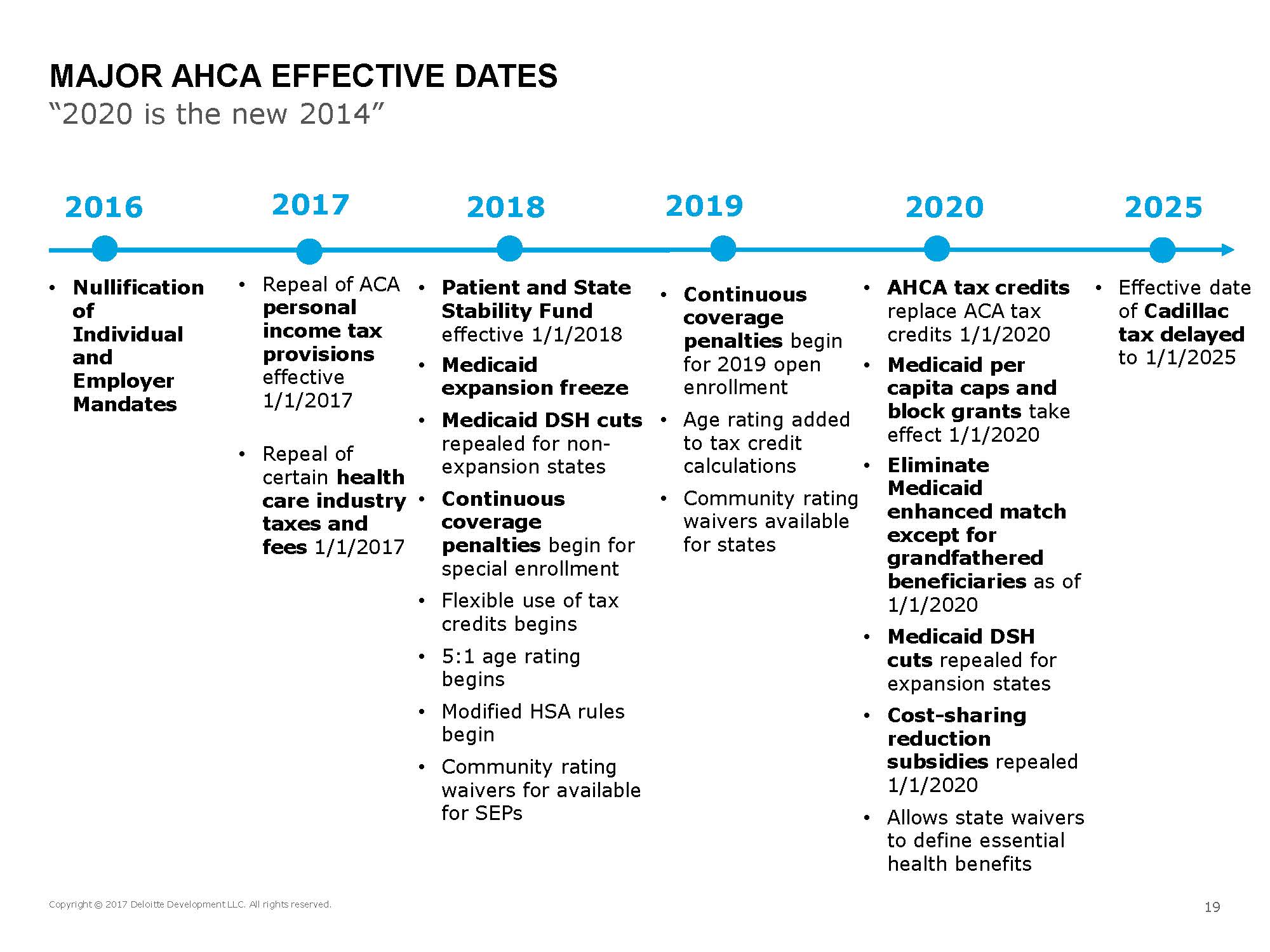 Medicaid
#2 Building positive relationships with state policymakers (June)
Led by Alliance member Community Health Plan of Washington (CHPW).

#3 Operationalizing the Medicaid Mega Rule: A go or a no? (July)
Focused discussion on the uncertainties around the Medicaid Mega Rule and if now is the right time to be operationalizing its requirements, given all the uncertainty.

#4 Transforming your health plans' influence on social determinants of health: A collective impact model (August)
Alliance member Samaritan Health Plan hosts this fly-in event in Oregon. The event's theme is on social determinants of health and we're thrilled that Lynne Saxton, director of Oregon's Health Authorities, is kicking off the day's session with a discussion of the Oregon Health Plan, the state's Medicaid program. Alliance member plans Samaritan and Passport lead our case study collection during the meeting, and share how they see their role in changing the health care outlook of their communities for the better.
#5 The national shift to value-based care: What it means for your Medicaid health plan (October)
Passport will also host our second Medicaid-focused fly-in in October, where the theme of the meeting is the evolution of value based purchasing in Medicaid. With the ground shifting so constantly beneath our feet, we're certain the agenda will evolve, but the draft program is available for plans to review now.
ACA marketplace
#6 The state of the AHCA (coming soon)
With the CBO's recent revelations on the House's proposed bill, and strong indications that the Senate will develop something very different, we're working to confirm another policy webinar very soon. Stay tuned for that alert once we lock down the event date with our presenters.
TIP! To receive alerts from the Alliance when these policy-related resources are added to our member library and event calendar, ensure your personal profile has the area of interest "policy and regulatory updates" checked, and that you're opted in to receive email updates from our team.


#7 The five policy pieces ACA marketplace participants care about most (August)
#8 Now what? A policy Q&A with Don Berwick and the IHI Leadership Alliance (May 31)
For questions about the ACA and AHCA, Alliance also recommends this free webinar with IHI President Emeritus Don Berwick, MD. You may also enjoy Don's video breaking down the differences between the ACA and AHCA.
Medicare Advantage
#9 Medicare Advantage market entry workshop (coming soon)
Medicare Advantage (MA) is regarded by many experts as the most stable of the government-sponsored programs. John Gorman noted at the recent GHG Forum that "eleven thousand baby boomers are matriculating to Medicare every day, and half of them choose Medicare Advantage."
With this opportunity for growth in mind, the Alliance has reached out to member health plans not yet in the Medicare Marketplace, inviting these CEOs to contact us regarding interest in an Alliance workshop focused on assessing the viability of MA in their local market.
#10 Medicare Advantage Value Visit (July)
Our Medicare Advantage Value Visit (co-located with a Value Visit focused on Quality) is well underway. The entire event runs from Tuesday, July 18th through Friday, July 21st, and we've designed the agenda to allow for multiple stakeholder groups to attend some or all of the sessions. Leaders in quality and Medicare Advantage will love our Tuesday-Wednesday session line up, and financial and operations leaders focused on revenue cycle management, infrastructure investments, and enhancing the member experience will find great value in the Wednesday – Thursday sessions. For our strategic folks responsible for growth, sales and marketing, and product design, the Thursday – Friday sessions present tremendous content to fuel your efforts and re-energize your teams.
Forty-one of our forty-nine member health plans serve members who rely on government-sponsored health care programs, and the Alliance is committed to supporting your operational and strategic priorities through timely, relevant programming. Have suggestions for us? Drop us a line.
To post comments, Click Here to Login