Keep calm and keep focused
Dennis Bolin, Health Plan Alliance
06/26/2017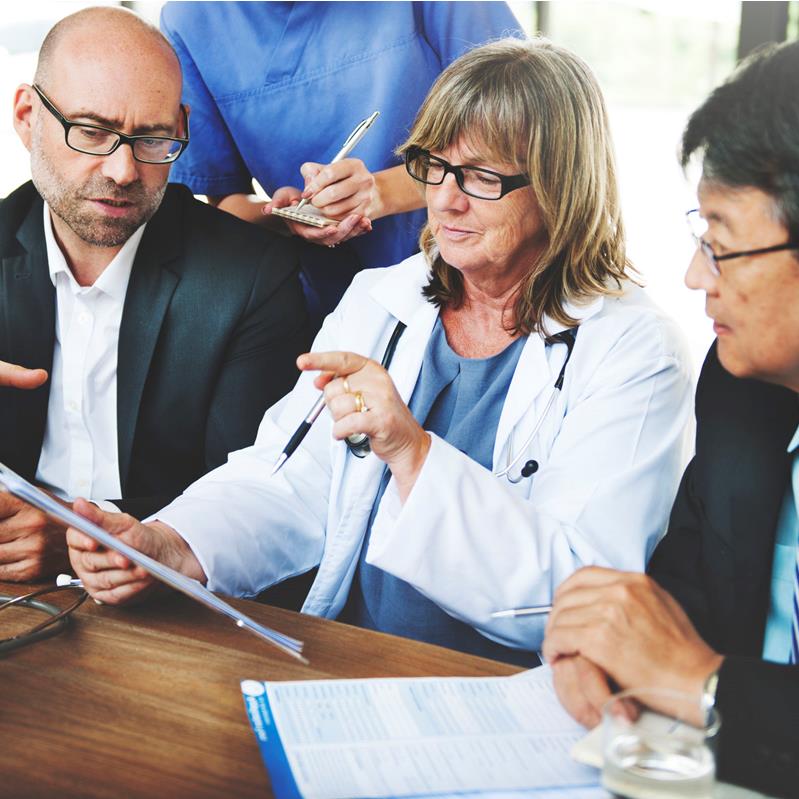 The phrase is ubiquitous. It starts with "Keep Calm" and ends with everything from "and love penguins" to "and call Batman." The original phrase is "Keep Calm and Carry On." It started as one of three motivational posters created by the British government during the summer of 1939 in preparation for anticipated airstrikes. The poster was never sanctioned for use and of the 2.5 million produced only 20 or so originals are thought to have survived. Today the phrase appears on everything from t-shirts to coffee mugs. "Keep Calm and Carry On" strikes a chord because it speaks to our collective anxiety.

I was reminded of the phrase during Governor Michael Leavitt's comments two weeks ago at our Health System/Health Plan Value Visit. While acknowledging the uncertainties health care executives wrestle with, Gov. Leavitt reminded us to take the long view and that current legislation is only another step in where the country and the industry are ultimately heading. His view is that we are "25 years into a 40 year period of transition."

According to Leavitt, the fundamental discussion is around our shared values of human compassion in tension with global economic dispassion. Losing compassion is unacceptable. But, so is losing U.S. economic leadership. The U.S. is falling on both counts—every other industrial nation cares for its citizens at a fraction of our costs and with better outcomes on every measure. But our system is unique, so, Gov. Leavitt suggested Alliance members focus on:
Transitioning from fee-for-service to value-based payment. This shift will not change regardless of Washington politics. It will be economics not politics that will determine the solution.


Assisting providers in making this transition. Gov. Leavitt warned against pushing providers too quickly but on the other hand keeping the movement and motivation going. He likened it to a cattle drive – avoid a stampede back to the comfortable by moving steadily forward at a necessary pace.


Forming collaborative partnerships and alliances across the health care industry and across communities to address the social determinants of health and ensure care is provided in the right setting by the right care giver close to the patient and customized to their needs.

During the rest of the meeting, Alliance members shared how they are "keeping calm and carrying on" at points of intersection across their enterprises:
Other discussions at the meeting included:
At the end of the Value Visit, I thought the Alliance could come up with its own slogan: Keep Calm and Keep Focused. What do you think?
---
To access all the event presentations and podcasts, visit the documents tab on
the event page
.
Recommended events
7/7 | Webinar | Learn more
Operationalizing the Medicaid Managed Care Rule: A Go or a No?
8/10 | Webinar | Learn more
The 5 policy pieces ACA marketplace participants care about most
8/29 - 8/31 | Meeting | Lebanon, OR | Learn more
Transforming your health plan's influence on social determinants of health
9/26 - 9/28 | Value Visit | Asheville, NC | Learn more
Fall Leadership

10/23 - 10/24 | Meeting | Louisville, KY | Learn more
What value based care means for your Medicaid health plan
To post comments, Click Here to Login