BLOG: Top 10 reads of the summer
Health Plan Alliance
10/02/2018

If you participated in a summer reading challenge when you were a kid, you may remember with nostalgia the trips to the library and the sense of pride you had when you finished each book. While summer reading challenges are a great way to reduce the "summer slide" for kids, summer is a great season for all ages to catch up on some reading. Whether you like to curl up with a good read in your favorite indoor spot because it is way too hot to venture outdoors, or lie out in the sun and work on your tan while you read, during the summer, there always seems to be more time for reading.
For Health Plan Alliance members, one of the best sources for great reading material is the Alliance Knowledge CenterSM—a repository of nearly 4,000 exclusive case studies, samples, articles and more shared by Alliance members and industry experts. That's why, this summer, we challenged our members to dive in and see how many amazing reads they could find. And they found a lot. Collectively, Alliance members accessed more than 700 resources. On the last day of summer, we had a clear reading challenge champion: Sarah Litchfield, Government Program Coordinator, Geisinger Health Plan, with 95 document downloads.
As you focus on how you or your organization may be able to do things differently in the new year, you may want to take a page from our Summer Reading Challenge champion, Sara Litchfield, and check out the Alliance Knowledge CenterSM, starting with our list of the 10 most downloaded resources of the summer.
---
Meet Sarah Litchfield, our Summer Reading Challenge Champion
This summer, Sara Litchfield, Government Program Coordinator, Geisinger Health Plan, accessed 95 Alliance Knowledge CenterSM resources. To celebrate this accomplishment, we sent her some of our favorite reads and sat down with her to learn what she loves most about the Alliance Knowledge CenterSM.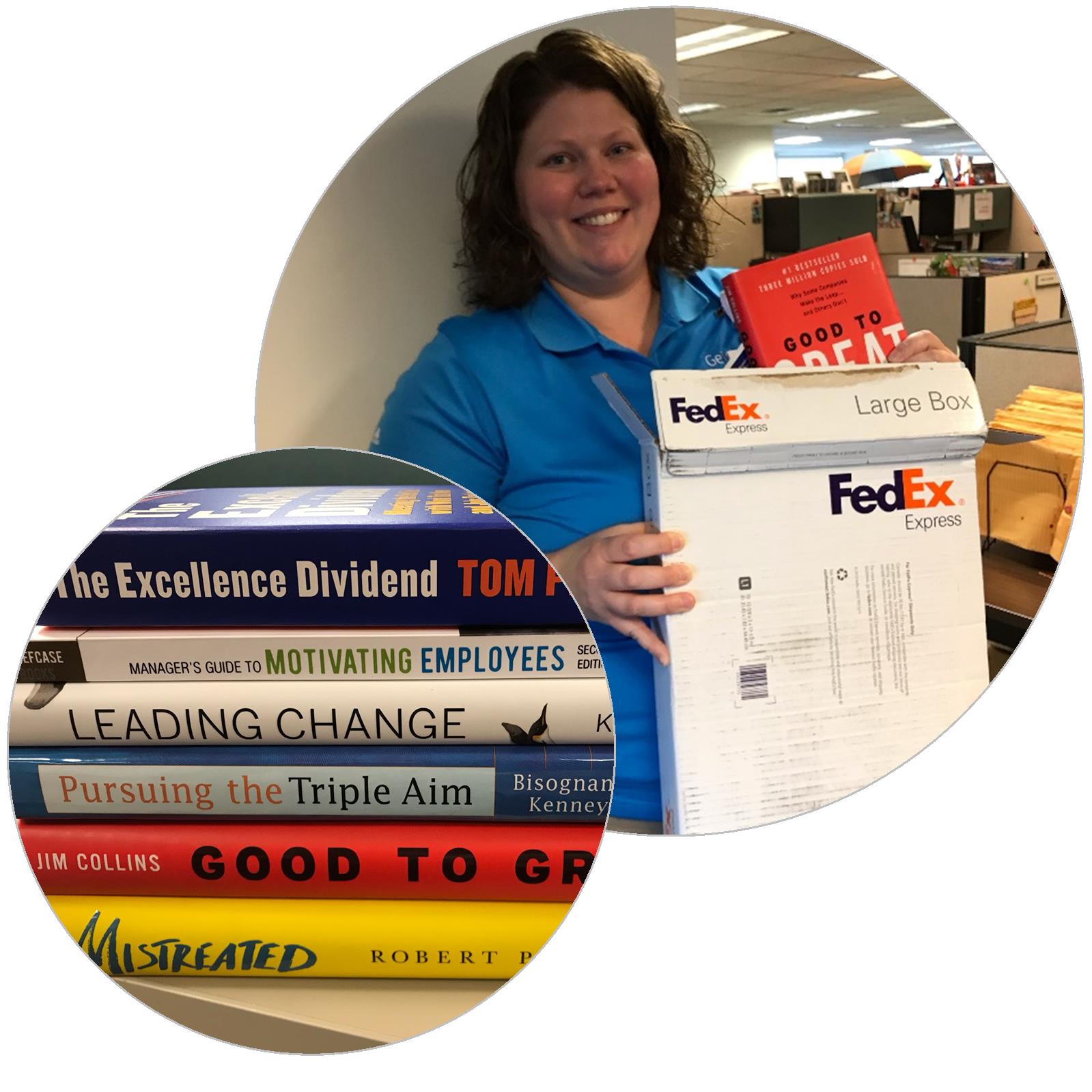 Health Plan Alliance: Tell us about how you got into health care and what you love most about your role at Geisinger Health Plan.

Sarah: I have been in health care for the past six years, starting with a data analyst position at Geisinger Health Plan. In my current role as Government Program Coordinator, I love being able to do deep dives into HEDIS and Star Measures.
Health Plan Alliance: What made you decide to participate in the Summer Reading Challenge?

Sarah: I am new to my position here at Geisinger. I was previously in the quality department and I am now a Government Program Coordinator. The Summer Reading Challenge came at a good time because I was already looking for resources on HEDIS, Stars, NCQA, Medicare, and Medicaid. I was curious to see what vendors had shared and how individuals at other plans may be doing things differently.



Health Plan Alliance: What was the most interesting thing you read this summer?

Sarah: The health plan case studies—when it comes to Stars and HEDIS for Medicaid, Medicare and the Exchanges, I discovered that other Alliance health plan members had seen success doing some things that we haven't tried yet.


Health Plan Alliance: How has the Alliance Knowledge Center helped you in your role?

Sarah: Having access to an archive of presentations, brochures, webinars and articles that share HEDIS, Stars, Medicare and Medicaid best practices is extremely valuable in my role. The resources available in the Alliance Knowledge CenterSM have helped broaden my knowledge of specific measures and care gaps.


---

Top 10 most accessed Alliance Knowledge CenterSM resources of the summer
Alliance members accessed more than 700 knowledge center resources, collectively viewing more than 2,000 documents this summer. Of the 700 resources accessed, these 10 were the most popular.


---

About the Alliance Knowledge CenterSM and how to get new Alliance resources delivered to your inbox each week
The Alliance Knowledge CenterSM is available to all Alliance members. Log in to see what you'll find. We promise you will be glad you did! If you aren't sure how to get started, join the upcoming General Orientation on November 14 where Alliance staff will walk you through the tool, step by step.

If you enjoyed receiving the weekly Summer Reading Challenge emails with curated content on specific topics, then you will definitely LOVE the enhanced e-digest launching in just a few weeks. The new e-digest will curate a collection of resources and upcoming events—that you control with your personal subscription settings. From now on, you can count on one email a week, with only the information that matters to you. We've cut out all the rest.
Look forward to:
Fewer emails. We'll send you one e-digest each week. This email brings together everything you need to know about upcoming events and new Alliance Knowledge CenterSM resources.
Personalized information. You control the e-digest with your personal profile settings. Subscribe to any of the 31 available topic areas in "My Interests" to stay "in-the-know" on the issues that matter most to you.
Event registration confirmation. Each week, you'll see a list of upcoming events with your current registration status. It's easier than ever to make sure the best webinars are on your calendar.
You just need to do ONE thing—log into your people profile and update the "My Interests" section so that your e-digest delivers the information you want and need. If you are already opted-in to the e-digest, you'll start receiving the updated e-digest as soon as it goes live.
---
Did you compete in the Summer Reading Challenge?
Let us know what you loved most about the challenge and the most interesting thing you read this summer. Post a reply in the comments below.
To post comments, Click Here to Login