Milliman
Member Level: Vendor
Vendor Overview
Description of Services: Milliman is the world's largest provider of actuarial services and a leading experts in healthcare financing and delivery. We consult across a broad spectrum of the healthcare industry including: Medicare Advantage (MA), Medicare Part D, ACA, Private Exchange, Medicaid, Provider, Pharmacy, Employer Groups, Medicare Supplement, and Long-Term Care. Our services include strategic analysis, pricing, reserving, strategy, population-based reimbursement and other innovative payment models, and Medicare and ACA bid development. Our consulting work is supported by a powerful toolkit of data analytics solutions and informed by the most trusted, comprehensive set of cost guidelines in the industry.
Primary Service: Consulting
Secondary Service: Enterprise Data
Alliance members, log in to view this company's complete profile.
---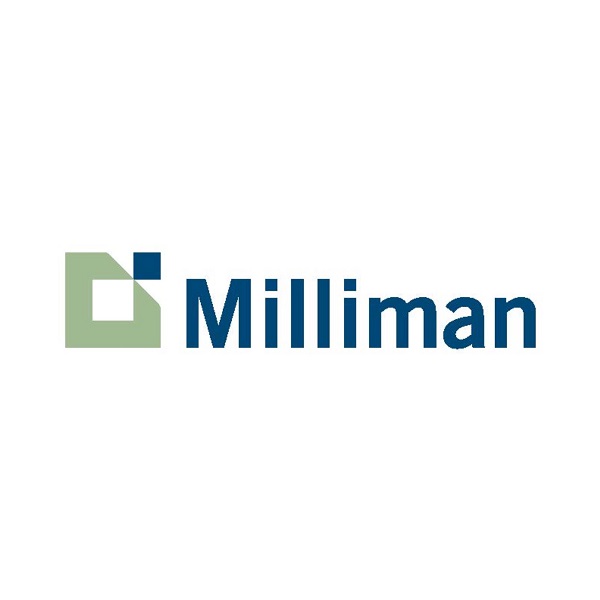 15800 W. Bluemound Rd.
Suite 100
Brookfield, WI 53005
(262) 784-2250
http://www.milliman.com
Documents
Recording: Association Health Plans - Open Discussion
Members discuss the financial, product design, operational and marketing implications of the renewed interest in association health plans following changes in regulations encouraging their development. Fritz Busch with Milliman provides a regulatory and market overview followed by open discussion.
Presentation: Changes coming that will impact pharmacy costs - MA Part D focus
Milliman expert Katie Holcomb discusses the types of changes that could be coming in the near future and what their potential impacts on pharmacy costs could be, with a particular focus on the Medicare Part D market. In recent years, pharmacy costs have received increasing attention, among insurers as well as legislators and the general public. CMS, MedPAC, HHS, and President Trump have all commented on potential ways to lower drug prices, reduce patient out-of-pocket costs, and improve care.
Recording: Short-Term Limited Duration Products Update
Milliman subject experts review the final regulations for short-term limited duration products and Alliance members discuss the implications for risk and underwriting, operations, product and benefit design and marketing.
Presentation: MA Growth and Product Design Strategies
HealthScape Advisors, Gorman Health Group, Milliman, and Carrot Health share on MA growth and product design strategies, including flexibility in benefits design and leveraging your organization's greatest strengths. This was presented at the Co-located Government Programs and Risk, Compliance, Privacy and Security meeting in August, 2018 in San Francisco.