Fall Leadership Forum 2019
Event Date: 11/5/2019 - 11/7/2019
Event Overview


2019 Fall Leadership Forum: Answering the call of industry transformation
Alliance members and their provider owners and partners experience the shifting healthcare landscape in a truly unique way. We are embedded in our communities and tightly bound to the fiscal and physical health of our regions. Our strategies are not just informed by the headline-generating plays of the likes of Amazon, but also by the local terrain. Many of our organizations are mission-driven and so the 5-year strategy isn't just about growth - it's about solidifying ourselves as the platform for health and healthcare in our communities.
At the 2019 Fall Leadership Forum, executives from Alliance member health plans are joined by delivery system leaders, as well as experts in innovation, transformational leadership, workforce development and more. We'll be exploring how regional and provider-sponsored payers view their organizations' readiness for transformation, and will share how leaders are bridging the gap through iterative innovation. Join us for two days of powerful panels, thoughtful interviews, and the unique networking and sharing that is the hallmark of the Health Plan Alliance.


---
Who should attend
This meeting is only for Health Plan Alliance members and invited guests.
Chief executive officers
Chief medical officers/medical directors
Chief operating officers
Chief financial officers
C-level executives
Strategy officers and managers
Business strategy and development executives
---
Meet and hear from these industry leaders and more


CATHY K. EDDY LEADERSHIP LECTURE SERIES SPEAKER
Duncan Wardle
Former Head of Innovation and Creativity
Walt Disney Company
Organizations are struggling with industry disruption that requires everyone to "Think Different," innovate at speed and solve challenges creatively. Leaning on his 25+ years of experience with the world's most creative company, Duncan has created a unique approach to creative thinking that allows anyone to embed innovation into their organization's DNA.
SPECIAL SESSION


Dan Michelson
CEO
Strata Decision Technology
A thought leader on platform development that aligns with strategic planning and innovation, Dan will share his latest observations gleaned from working with transformative health care organizations, and his annual review of the findings and conclusions from national gatherings such as the J.P. Morgan health care conference.
SPECIAL SESSION


Peter Borden
Chief Digital Officer
Cognizant Healthcare
Peter Borden's expertise lies in helping businesses in the health care sector realize the value of new and emerging technologies. Peter Borden will review key digital transformational areas in the modern Healthcare Organization with a focus on the business process and engagement models that need to change. Then he will lead an interactive exploration of the Healthcare Organization's role in driving Effective Engagement – from a builder of all experiences through to a platform in which experiences holistically fit.
---


Networking + Fun

---

STRATEGY SESSIONS
Provide input and hear what's new


---
Registration
Agenda
Download the complete agenda by visiting the Documents tab, above.
AGENDA AT A GLANCE
Please note: this is a working agenda and specific sessions may change.
*last updated: Aug 5, 2019
| | |
| --- | --- |
| | |
| Tues, Nov 5 | |
| 3:00 – 5:00pm | Alliance Board of Directors and Member CEOs: Strategy making session – Invitation only |
| 6:00 – 8:00pm | Welcome reception for all Fall Leadership Forum attendees, guests and sponsors |
| Wed, Nov 6 | Today: Check your organization's transformational readiness |
| 7:00 – 8:30am | Registration and Breakfast |
| 8:30 – 9:00am | Welcome from Joe Lastinger |
| 9:00 – 10:30am | CKE Leadership Lecture Series Debut |
| 10:30 – 11:00am | Break |
| 11:00 – 12:30pm | CEO panel: How health delivery systems see the role of their health plans over the next 5 years |
| 12:30 – 1:30pm | Lunch |
| 1:30 – 2:30pm | HPA study: How provider sponsors and their health plans approach resource allocation and enterprise economics |
| 2:30 – 3:00pm | Break |
| 3:00 – 4:30pm | It's the platform, stupid: Leveraging yours to drive better outcomes and more affordable care in the community |
| 6:00pm | Alliance-hosted BBQ dinner and tour for all attendees |
| Thurs, Nov 7 | Tomorrow: Bridge the gap through iterative innovation |
| 7:00 – 8:30am | Networking Breakfast |
| 8:30 – 8:45am | Welcome back |
| 8:45 – 9:45am | What healthcare and automobiles have in common when it comes to the American consumer |
| 9:45 – 10:15am | Break |
| 10:15 – 11:15am | The role of the healthcare organization in activating effective engagement |
| 11:15 – 12:30pm | CEO panel: How the leaders of provider-sponsored health plans are gearing up for the next 5 years |
| 12:30 – 1:30pm | Lunch |
| 1:30 – 2:30pm | Fireside chat: What health care investors and philanthropists are backing – and why |
| 2:30 – 3:30pm | Innovation panel: Forward leaning healthcare organizations share their perspective |
| 3:30pm | Session wrap up: Free time and dinner on your own for all attendees |
| 4:00 – 5:00pm | Alliance Board of Directors, Member CEOs and invited guests – Fall Board Meeting |
| 6:00pm | Alliance-hosted networking event for all attendees |
| Fri, Nov 8 | |
| 8:00 – 9:30am | Networking Breakfast for all attendees |
Venue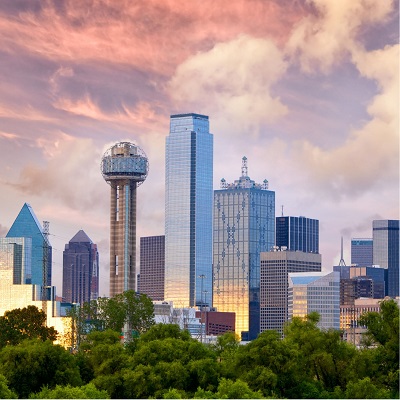 The Adolphus, Autograph Collection
1321 Commerce St
Dallas, TX 75202
214.742.8200
Reservations 844.236.8187
The hotel room block expires on October 15, 2019


Our room rate is $255 plus taxes/fees. This rate may be available three days prior and three days after our meeting dates, depending on the hotel's availability. You should call the reservations department at 844.236.8187 and ask for the Health Plan Alliance (Vizient) room rate or click here to book online. Should you call after the deadline, you will not be guaranteed to receive our group room rate or the hotel may be sold out. Please note that the group block could sell out before this date.
DRESS
Business casual attire is appropriate for the meeting. Remember that the hotel meeting room temperatures vary, so we recommend that you layer clothing to be comfortable in case the room becomes either hot or cold.
GROUND TRANSPORTATION
Uber/Lyft from the Dallas/Ft Worth International airport is approximately $30-35 and from Love Field airport approximately $15-18. Valet parking is $32 a day. Click here for more details.
DALLAS WEATHER
View
the latest weather forecast.
Documents
Attendees
Below is a list of all delegates registered to date for this event
Speakers