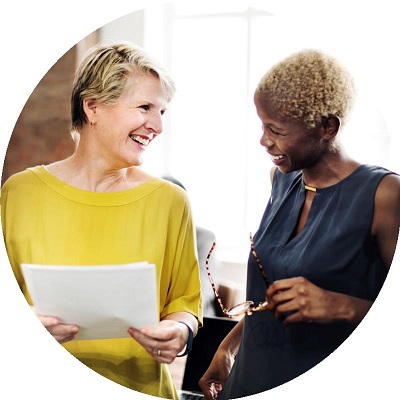 Become a sponsor
Last year, nearly 75 companies engaged with Alliance members through sponsorships. By becoming a sponsor in 2018, you'll have the unique opportunity to collaborate alongside leading health plans in the one of the fastest growing segments of managed care—provider-sponsored and independently-owned health plans. The Alliance membership is made up of more than 4,000 individuals in all facets of operations at nearly 50 health plans nationwide. Download the sponsorship brochure to learn more about the top issues facing our members today and how your organization can best engage with our members.
As an Alliance sponsor, you'll have the opportunity to:
Incubate new products and offerings
Share your knowledge
Listen to and learn from the voice of the customer represented by our membership
Foster productive business relationships
To get started, download the 2018 Sponsorship Program Brochure.
---
Ways you can engage with Alliance members
We carefully screen prospective sponsors and select companies that best align with our mission: helping health plans collaborate to improve their performance and succeed in their markets.
Preferred business sponsor
Four package options offering exclusive benefits for sponsors that commit to a specific level of investment in the Health Plan Alliance. Participation may be in the form of GPO administrative fees, sponsorship fees or a combination of both.
Group purchasing organization (GPO)
Grow your business in one of the fastest growing market segments of managed care. By participating in the Alliance GPO, you'll achieve increased visibility and credibility with Alliance members and gain a dedicated marketing channel that will support your business objectives.
Value visit sponsor
Hear health plans share their successes, challenges, pain points and opportunities, and be a part of the dialog. Attendance at these events is limited to Alliance members and sponsors, providing your organization considerable recognition, brand awareness and face-time with health plans and their provider partners.
New! Value Lab: While on-site at an Alliance value visit, conduct a focus group with health plan representatives to discuss your business development efforts.
Vendor Fair: Get quality time with members in an expo setting to discuss your organization's products, services and solutions. Available at select value visits.
Fly-in sponsor
Collaborate with a small group of Alliance members over a one day working session focused on a specific challenge. Each event is limited to two sponsors providing your representatives quality time to collaborate and network with event attendees.
Vendor spotlight webinar
Showcase your company's capabilities to Alliance members with a one hour webinar. Highlight your products and services, a case study or industry best practices.
---
Sponsor testimonials


"It's a true partnership. Alliance value visits offer a great learning experience, not just for their health plan members, but for me too. I enjoy hearing what they have to say, take issues back with me, and then come back with ways my organization can help solve those issues."

— Becky Erbe, Cognizant
"As a platinum preferred business sponsor, we are very invested in the Alliance. So much so, we've recommended many of our customers join the Alliance because there is such value in the level of sharing that takes place here since there are no competing organizations in the Alliance. I don't think anyone can really understand it until they attend a meeting and see first-hand the level of sharing that comes from this group."

— Brian Fehlhaber, Summit Re