Juggling risk
The insurance industry is based on managing risk. See the types of risk that health plans are now simultaneously juggling. And the Alliance health plans are right in the middle of these challenges. As we are planning our programming for 2016, we are looking at ways to share how plans are trying to align with providers to be successful. Read more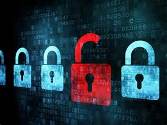 Cybersecurity: Is your plan prepared for the worst case scenario?
When it comes to managing your enterprise-level risks, cybersecurity is bubbling to the top. At our recent Fall Leadership conference, Lynn Shapiro Snyder of Epstein Becker Green offered suggestions and guidance for health plan leaders working to ensure they are prepared in the event of a data compromise. Listen to the podcast to hear Lynn's actionable take aways and to listen to the follow up Q&A from audience participants in Nashville this October. Listen to podcast
Welcome to Health Plan Alliance
Working together, health plans, hospitals and physicians can improve their operational and financial performance, medical management and market position. Members of the Health Plan Alliance do just that by leveraging a broader knowledge base, disseminating specific performance improvement methods and participating in a collective purchasing program.

As provider-sponsored and independent health plans, Alliance members share much in common. And because they don't directly compete against one another, they openly discuss challenges and strategies and gain insights through sharing best practices. To learn more about the value of membership, click here.